It is quite the feat to portray a place as laden with religious and politically tumultuous associations as the state of Israel under an almost exclusively human light. Yaakov Israel seems to have managed such a feat in The Quest for the Man on the White Donkey, a collection of photographs that register the people and landscape of his native Israel, and which most recently earned him the PHotoEspaña 2012 Descrubimientos (Discoveries) Award.
Inspired by the tradition of the great American photographic road trip, Yaakov embarked on a journey across Israel in a quest for both personal and national identity. The geographical limitations of the region meant that Yaakov found himself consistently returning to the same places, his persistent coming and going being reflected in the coming and going of the elusive inhabitants of the barren Israeli landscape. Time and space thus entwine to render his photographs free of any such constraints.
In the predominantly symmetrical compositions of Yaakov Israel's minutely detailed photographs, the geographical and social landscapes are often found to meld together. The evocative, frank and straightforward nature of his full-length portraits seem fully contingent to the relationship between his subjects and their generally desolate and uninhabited surroundings. Similarly, Yaakov Israel's landscape photographs evidence the same symmetrical tendency as his portraits, whereby a sense of balance and proportion are never absent from his photographs. Order thus pervades the photographic compositions found in The Quest for the Man on the White Donkey, almost as though to juxtapose, or rather, neutralise, the disorder that is often conjured up at the thought of the state of Israel.
Bill Kouwenhoven provides an introduction to Yaakov Israel's photographs, discussing as much the nuances of his photographic process as that of his enigmatic landscapes and the otherworldly quality they often display. There is also the occasional and largely necessary mention to religion and the coming of a messiah –the story of which yields the book its title. Despite that, Yaakov Israel appears to steer far from any such religious associations. He produces a picture of Israel (the state) that is not segregated by religion or politics, but rather part of a wide-ranging collective humanity.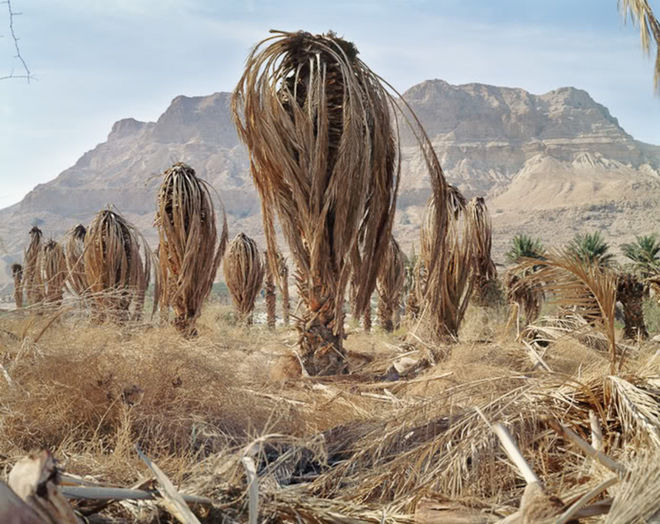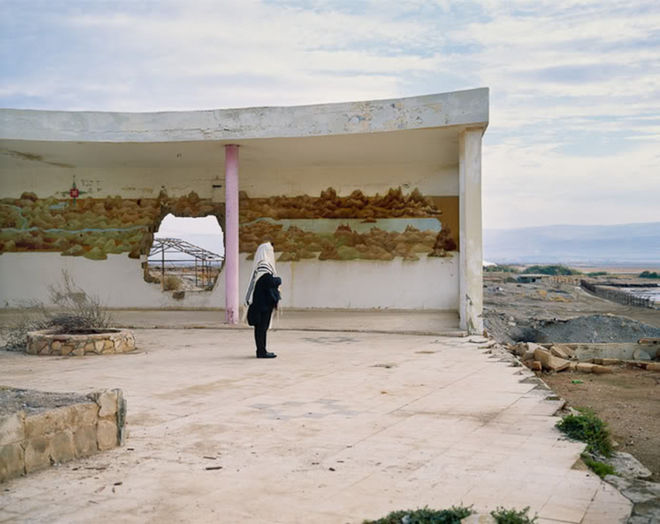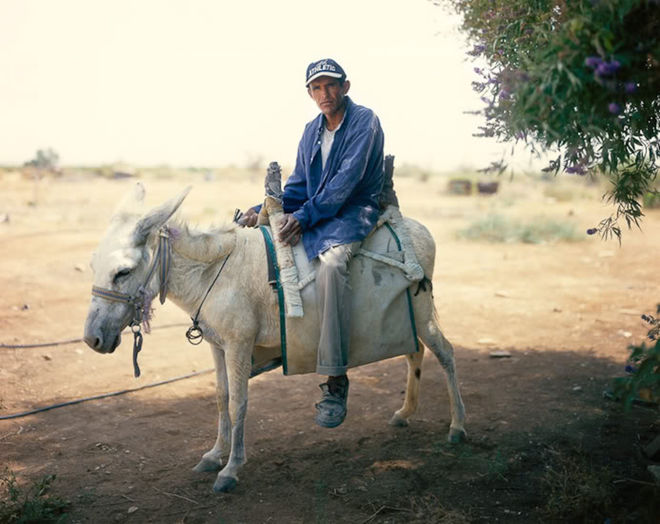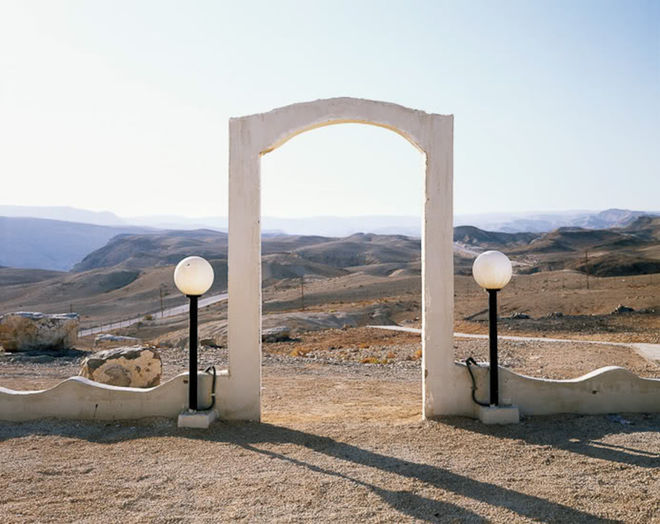 Reviewed by Renata Bittencourt Grasso.