The Father of Pop Dance is a new book from photographer Tiane Doan na Champassak (b. 1973), reproducing a 1967 photo album of images of his father (who has the same name) dancing against a dark backdrop in wildly patterned and charmingly colourful outfits. Champassak the younger has previously released several books, both through publishers (most recently, Spleen and Ideal from Mörel), as well as self-publishing, as he did this one.
With a laminated soft-cover and translucent spiral binding, The Father of Pop Dance has the flip-through feeling of an instruction manual: he's here to teach you to dance, step-by-step and with a smile. With neckerchief, shiny shoes, trousers that are far too tight, his sense of style is dazzling. There's a seriousness in his face that adds a level of endearing absurdity: as ridiculous as his '60s outfits are, and as kitsch as his moves are, he dances in earnest, with confidence. Large white splotches on the photos erase some details irretrievably, presumably where the pages have gotten stuck together and were ripped apart, though these details also add a certain something: there is an extra nostalgic feeling and occasionally it even looks like he's dancing in a whirlwind of lights from a spinning disco ball.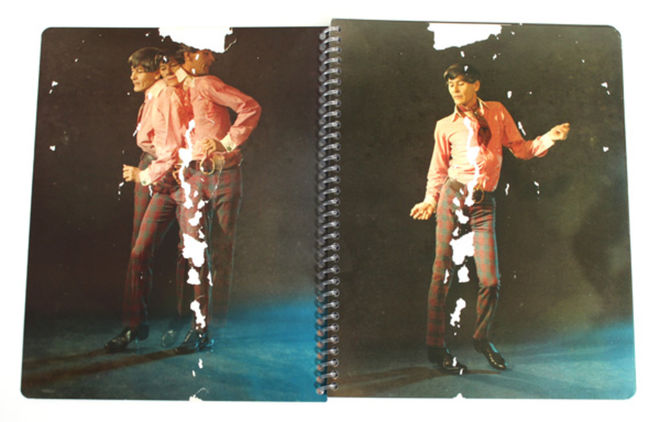 Beginning and ending with a few double-exposures that show multiple dance positions in one frame, there's a surprising sense of movement in the whole book. Showing a static photo studio scene, the changing vision is simply Champassak the elder, dancing. The book can even come across as stop-motion -- albeit missing the dancing soundtrack -- aside from the changing outfits. As ridiculous as it is well-executed as a reproduction, this is a funny book for the serious collector.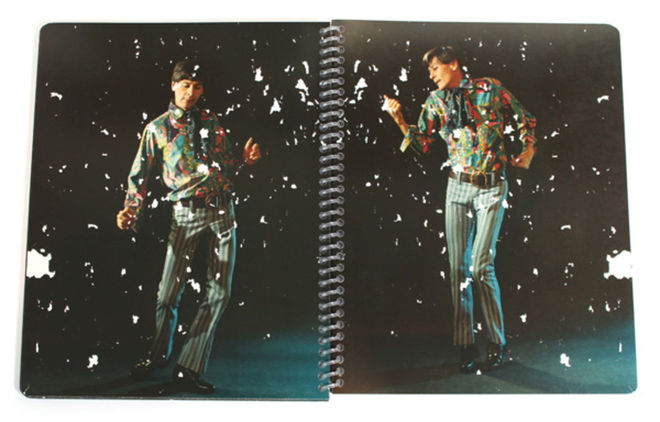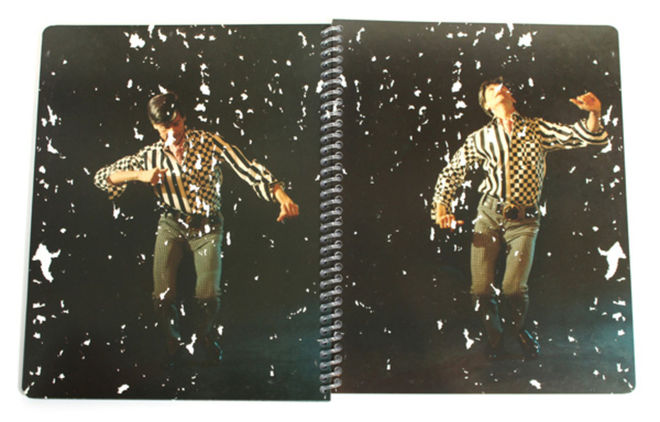 The Father of Pop Dance has been released in a first edition of 700 copies and is available for sale from the artist.