It was 1963 when Thomas Hoepker's editor asked him, along with writer Rolf Winter, if he'd like to discover America, issuing the instructions: "You'll fly to New York and then you rent a car and you drive westward until you meet the Pacific, and then you drive back on another route and you take pictures and write about what you see. No time limit."
And so they did, taking a ride with an Oldsmobile Cutlass, and Hoepker armed with two Leicas and a laundry bag full of Tri-X film. Originally published across five consecutive issues of Kristall magazine in 1964, an extract of the pictorial report has now been released by Peperoni Books in book form, including 68 black and white images, as Heartland: An American Road Trip in 1963.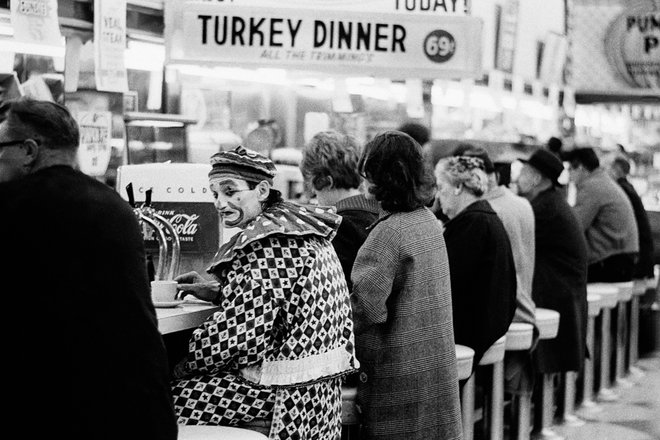 In classic photojournalistic style, Thomas Hoepker (b. 1936, Germany) portrays city life and rural scenes from coast to coast. While some photographs identify quirks as seen by an outsider – for example, the rampant flag-ubiquity of American patriotism – others seem to be a more general observation of the life and times. In an image captioned 'Roulette players in Las Vegas/Nevada', a woman bedecked in jewels and a form-fitting dress stares at the roulette table intensely, calculating her next move. Another image captioned 'Two men and a dog in a rural town in Iowa' (perhaps, the title alone is enough of a descriptor?) offers a view into a particular time, though is not necessarily something to be taken as strictly Americana. It's the cumulative effect of the images, however, which offers insight into the complicated American identity.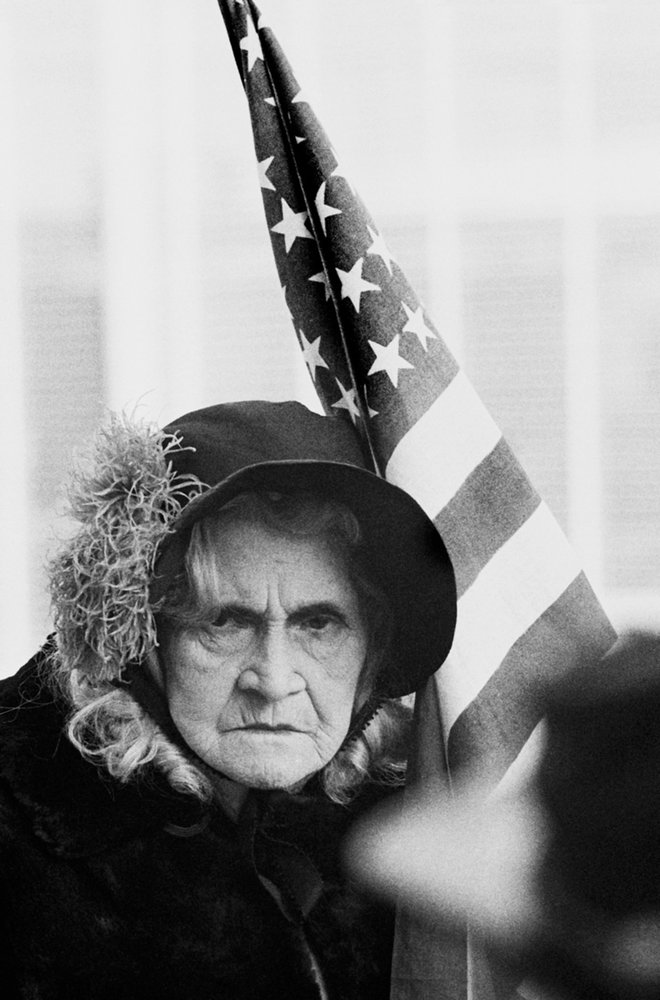 Heartland, in its breadth and depth, does manage to offer a rich and captivating expression of the States during this time. Concentrating mostly on the populated areas, however, there is a distinctive absence of the famous American landscape - excepting an image of an empty prairie in Nevada, hosting a sign enthusiastically declaring: This area reserved for America's population explosion. This omission, while surely a creative decision by Hoepker, does seem to leave out a large swath of what it means to be on the road in America, out in the great wide open. Yet, with photos of children playing war, buildings plastered top to bottom in billboards, diners, cowboys, housewives and the homeless, Hoepker's collection offers a charming, and occasionally humorous perspective of the classic American road trip story.
---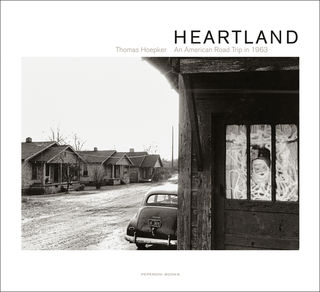 Heartland: An American Road Trip in 1963 is available from Peperoni Books.