Hungry Still is a combined photobook and cookbook conceived of by Slideluck London, a non-profit arts organization that aims to bring people together through photography and food. Slideluck London events typically involve an evening's projection of multimedia photography along with a potluck dinner, allowing artists the opportunity to show their work in a non-commercial environment. This book, which is also a travelling exhibition, presents work from 24 of the photographers that they've hosted since Slideluck's inception in 2007.
With Hungry Still, photographers were invited to take another look at their previously exhibited photo-stories and to send in a recipe that somehow related to the project, or to them personally. The recipes serve as an extension of the photo-stories, anecdotes, memories and dreams. Sometimes they are related to the subjects that were photographed, other times they relate to the land and the culture of the place documented. Other times, like with the work by Rafael Arocha, the recipe makes us escape from the project entirely.
In his project Medianoche, Rafael Arocha explores the relationship between instinct and desire. His photographs envision fleeting moments, which sometimes go by unnoticed. One black and white photograph shows the passionate love between a masked man and woman, as a curtain cuts through half of the image, failing to hide them from the world completely. "Taking pictures is also a form of seduction," Arocha says, explaining that he wants to question how people play out their fantasies of seduction. The accompanying recipe is for a gin & tonic because, "if you're shy like me, you need a gin & tonic".
Chinese photographer Fan Shi San (b. 1983, China) began his project Two of Us in 2009. He photographed children who grew up as an only child, as a result of China's One-Child Policy, though who had "an imaginary sibling". The subjects are depicted with an identical alter ego. The recipe for dumplings San provided was given to him by one of the girls he photographed. "Each dumpling has the same size and the same taste," he says, much like the characters in his images.
Hungry Still includes a diverse collection of photography projects, in colour and black and white, in varying degrees of documentarian and artistic natures. The unique concept behind Slideluck allows the viewer access not only to some excellent established and emerging photographers, but also to gain some insight into the personal lives of the photographers. By allowing each photographer to present a recipe, along with a short text offering an explanation or background for the recipe, it becomes a presentation that is no longer solely about the images, but also about the photographer and his or her experiences. By forging this synergy between photography and food, Hungry Still brings a new personal aspect into the picture, as well as another dimension to viewing hunger, as a broad concept representing hunger for life, tastes, cultures, and photography.
You can pre-order Hungry Still from Slideluck London.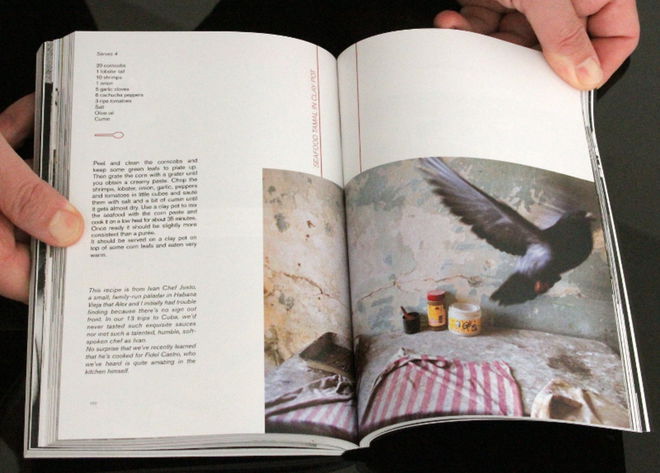 Rebecca Norris Webb & Alex Webb, Violet Isle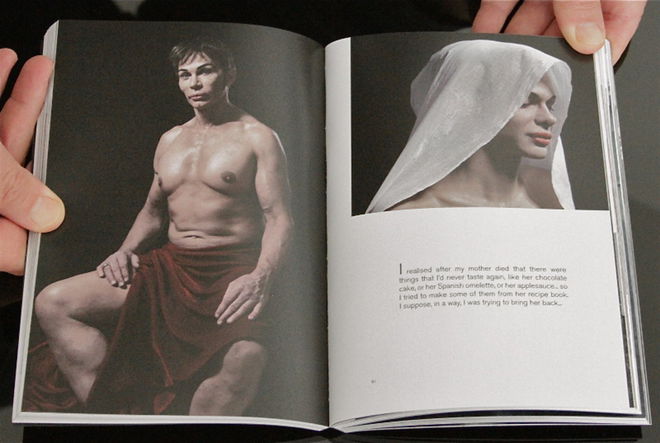 Phillip Toledano, A New Kind Of Beauty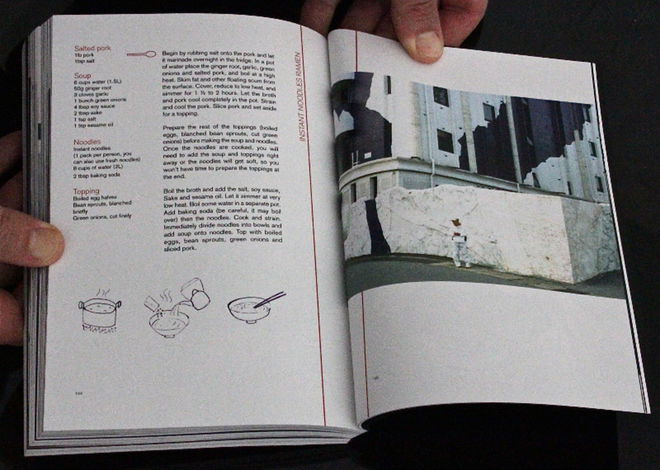 Pierfrancesco Celada, Japan I wish I knew Your Name