Beginning work for National Geographic in the '60s, American photographer Sam Abell (b. 1945) has made a lifetime of beautiful photographs, and it is with this in mind that Radius Books has announced 4 books of his work, published over 4 years, each book including 4 volumes. The first release of the Sam Abell Library is out now, featuring one introductory book and three location-based books: Newfoundland, Australia, and Hagi, Japan.
When approaching a body of forty-something years of work, there are many approaches that the retrospective could have taken. In grouping each series of images by location, bound in a thick, heavy cover, the title in delicate pencil cursive printed and tipped-in to the front, the Library takes on a kind of encyclopaedic presentation, not just of Abell's oeuvre, but of the world itself. It's reminiscent of old-world explorers as they bring home evidence of worlds apart. Though Abell was initially inspired by the still-life works of Edward Weston and Paul Capinigro, he explains in the intro, "I was not destined to work in a studio. As a person and as a photographer I wanted to be out in the world."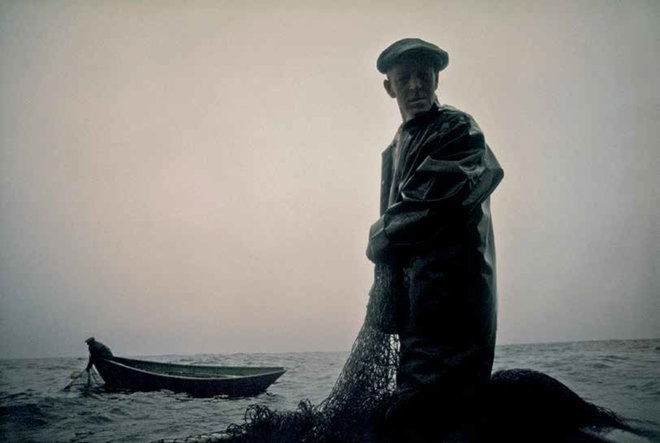 The images from book 1, Newfoundland, taken between 1970 and 1972, embed us in the grey colour of the earth, sea and sky. Scenes of fishermen, of roads covered in mud and snow, of dark rock and unadorned wooden houses, are occasionally punctuated by a swatch of colour. An unexpected yellow trim on a house, the bright orange gloves of fishermen as they haul a net, and then, suddenly, a stream of blood flowing from a seal, followed by images filled with the vibrant blood red of seal pelts and flippers, distressing in their contradiction: the colours representing life and the context revealing the irreversible opposite. Daily life returns after these scenes, as townspeople play bingo, and a couple of young girls sit smoking in a café.
This complex summary of a place, a rendition of its personality as experienced by a visitor who sees its strangeness and beauty, is the approach also for the books on Australia and Japan. While Abell may not see the places as a local – and, why should he? – he brings exoticism comfortably close, and embraces differences and the charm of culture. Though people are often a part of his images, his love of still-lifes grounds his photographic approach. "How to give life to a still-life is a central question of my photographic life," Abell says. "The answer has to do with both seeing and crafting the image." A perfectly constructed scene waits to find a temporary occupant, bringing distinction to both.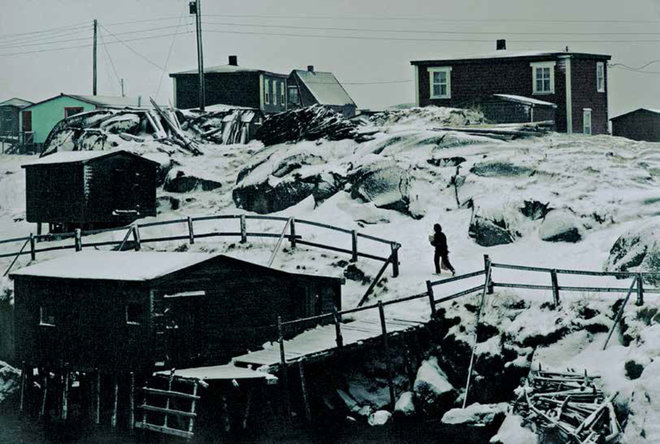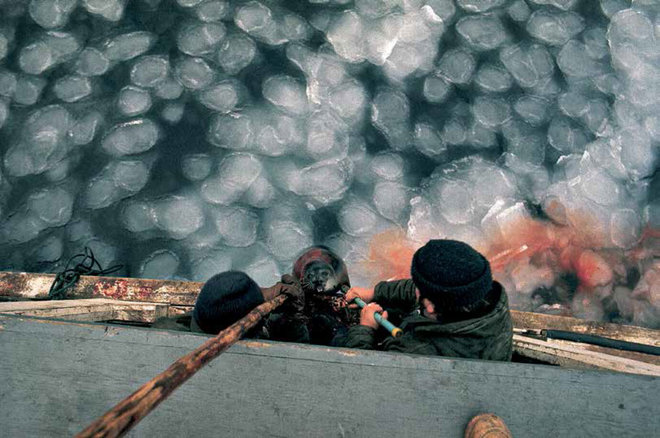 The National Geographic approach to travel photography, the beautiful precision and outsider view of 'the other', may not be to everyone's taste. The Australia book in particular is perhaps a harsh reminder of the medium of photography's preference (or, as Broomberg and Chanarin argued recently, its intention) for light coloured skin, as the dark-skinned aboriginal Australians are sometimes rendered too dark to discern from their shadows or backgrounds. There is no shortage of fascination with the world in Abell's images however, and what seems to be a genuine enamouredness for all walks of life. Should the series continue with such heavy-weight imagery of the world, the Sam Abell Library of sixteen books will be one worth collecting.
---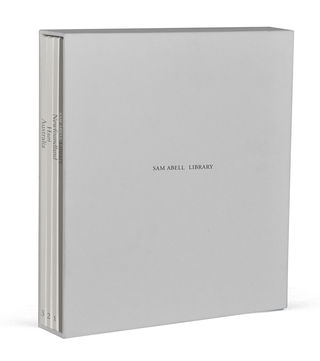 Sam Abell Library: The Photography of Places is available for sale from Radius Books.