The first issue of Sunday Mornings at the River, published with an edition of only 100 copies, is pure printed daydreaming. Works by 15 photographers have been collected to create a loose visual narrative, spreading love for the wonders of the great outdoors.
Sunday Mornings is a creative project founded, curated and published by Rebecca Rijsdijk and Sanne Poppeliers, two former art students who run a small publishing house in The Netherlands. They set out to promote work of people like themselves, the ones with a love of photography and literature but with slightly empty pockets. The first issue is based on their intuition and personal fascinations, involving photographers they've been following on the Internet, or people they know from art school.
The result is a carefully selected composition and truly beautiful atmospheric zine that breathes with the vibe of roadtrips, lonely hikes and kisses on midsummer night. Adventurers at heart, the selected photographers are people who take their cameras with them on the road and into the mountains. The atmosphere of departure and a feeling of escapism, love for the vast wilderness and ultimate freedom are ubiquitous in this zine. It presents an on-going succession of fragments of passing time, passing seasons. The impression of looking at memories is heightened by the variety of photographs, which span from nocturnal scenes and grainy twilight shots to outright studio atmosphere.
Sunday Mornings at the River showcases an interesting variety of work that reflects different approaches towards capturing nature, residing between the poles of beautification and truth-telling. Some works echo Romantic painting's use of the landscape as a mirror of the soul, others examine the correlation of subjects with the natural environment, or even adopt techniques and angles that depict nature in an alienating way. The publishers refuse to direct the creation of meaning, using very few words and providing only a rather poetic short story in the form of a handwritten letter by way of introduction. In this way, the zine gives no space to overworked pathos, nor does it merely demand adoration for the great outdoors, but rather inspires the viewer to inquire into his or her own personal relationship with nature.
This first issue of Sunday Mornings at the River includes work by the photographers Santa Katkuté, Cody Cobb, Noortje Knulst, Lonneke van der Palen, Sam van Grinsven, Taufiq Hosen, Victoria Schilperoort, Nicholas Hance McElroy, Roberto Rubalcava, Jeff Luker, Stine Sampers, Katherine Squier, David Meskhi, Rebecca Rijsdijk, and Sanne Poppeliers.
Available for sale via sundaymorningsattheriver.com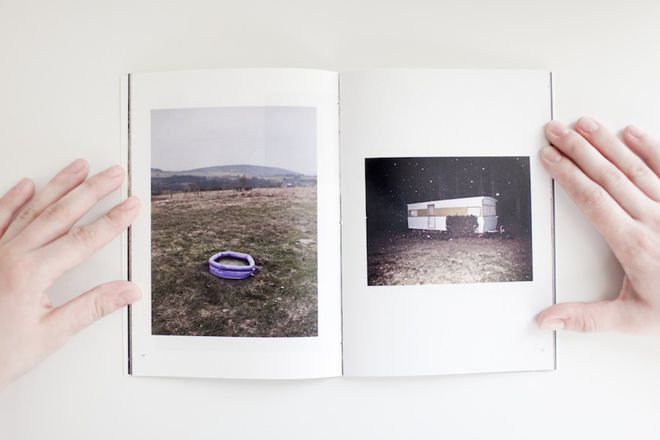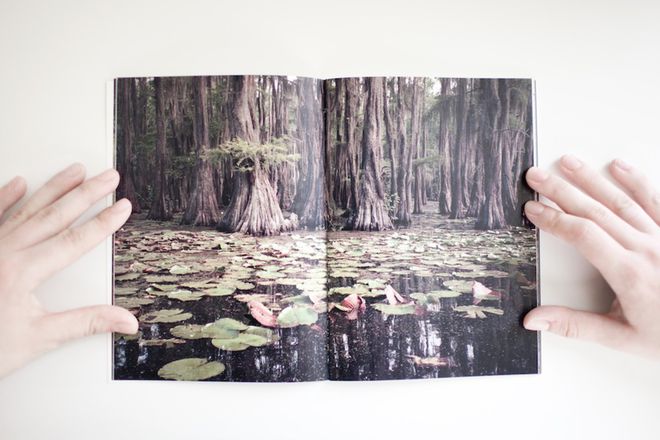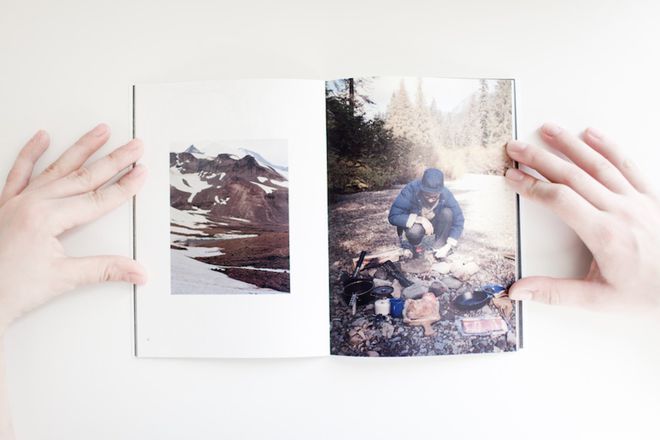 Reviewed by Katharina Barthel.