For working photographers, there can be an arbitrary and shifting line between professional and private work. In Personal Matters, the first monograph from Motohiko Hasui (b. 1983, Japan), the personal side of life is emphasised in 95 colour snapshots of street life, landscapes, people, flowers, and assorted oddities encountered.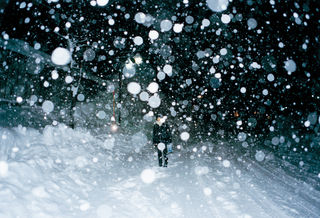 In a visual diary, asserted also by the black notebook format with elastic strap closure and ribbon bookmark, Motohiko presents to us an unmarked photo collection of small observations from his life. The book opens with a spread with two images: one, a snapshot of a scene where a red street sign has been vandalized, the only legible part reading 'fire cistern' and the rest covered by black spray-painted squiggles; and the other image, a majestic landscape from a high vantage point, showing a mountainous range and some barely visible constructions in the valley, with the date 4.15.12 imprinted in the corner. The connection between these two scenes, their meaning, the amount of time or space between them, are left unsaid. As you continue to turn through the images, the unknowable quality of their ordering and combination continues. Certain repetitions are formed, for example, groupings of flowers, and up-close portraits of different people that Motohiko is evidently interacting with, though to say that the book has a narrative thread running through it would be a stretch. We are looking at Motohiko's life, an exploration without explanation.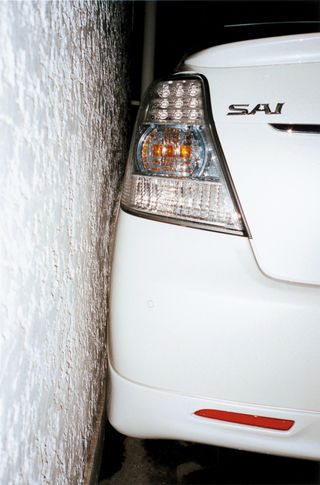 What can be observed from Personal Matters are the types of things that draws the photographer's eye. There is a certain fascination with the way objects interact with the spaces that surround them – for example, one image captures a chain-linked fence that has been cut out to allow room for a jutting large rock, and another image shows a tree invading the edge of a wall next to it, but only just. Motohiko seems drawn to rays of light that land on surfaces in shapes, though determining the emotion behind them (does this make him happy? Or sad? Or is it only about the aesthetics?) is at the viewer's discretion. There is levity in the snapshots, a carefree curiosity, as he takes notes on the world around him. A viewpoint emerges that is essentially individualistic, placing value on those things that are personal and which often cannot be communicated. While an understanding for the exactness of Motohiko's viewpoint may remain elusive for the viewer, Personal Matters does point to appreciation for the significance of an individual's experience.
---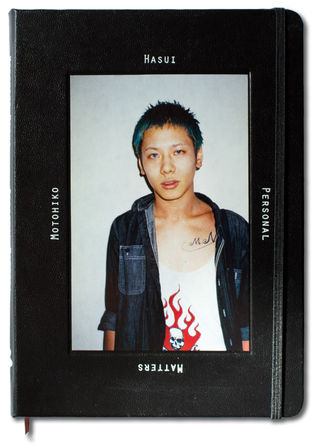 Personal Matters is available from Bemojake in a limited edition of 500 copies.