"A person cannot disappear instantly and completely; he first turns into something different in shape and essence, for example, into a waltz – a remote, barely audible evening waltz."
- Sasha Sokolov
Russian photographer Max Sher (b. 1975) presents with his first book a memento mori. In 2010, after the residents of an apartment died, Sher found the photographs and correspondence of their lives, destined for the garbage bin. Presenting a selection of images and words to represent their lives, along with Sher's own photographs of the desolate apartment where they were found, the book A Remote Barely Audible Evening Waltz does more than remind us of our mortality, however. It is also a slightly sad account of what will be left of each of us afterward, including the unsolvable mysteries of our individual experiences and emotions, as well as the (false?) conclusions that our survivors may draw from those traces left behind.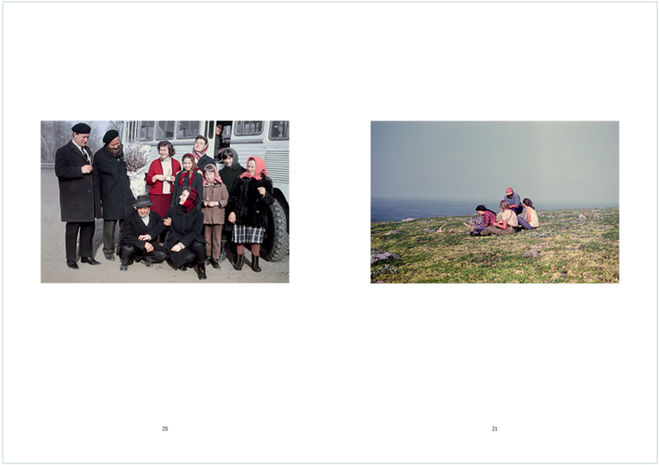 Working from a collection of thousands of slides shot between the 1960s and '80s, Sher chose 81 images of snapshot portraits, scenes of family outings like fishing trips, playing in the snow and picking mushrooms, and weddings; in essence, a life in photographs, roughly as you'd expect. The text included from the letters (printed in Russian and English) has been edited down to only snippets, flashes from life that don't reveal much in the way of personal detail, but by their presence the reader can distil more personality from the images, add an additional dimension to the subjects' pictured presence.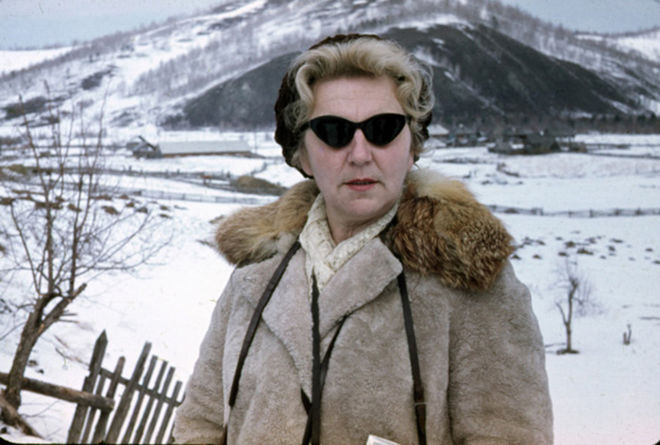 Bound in a baby-blue linen cloth cover, with the inner lining a print of some kitschy, faded floral wallpaper, the format adds to the nostalgic reflection. The printing of the images themselves could be better unfortunately, as there are some visible vertical streaks, though arguably this imperfection could be seen as adding to the book's camp-ness. And, though the collected photography of this particular household might not be impressive enough to warrant remembering specific images or scenes, their very mundaneness acts as a stand-in for the lives of anyone, any family. While the people behind these photos are now dead and gone, Sher's book offers an echo for their Waltz to continue playing for a while longer.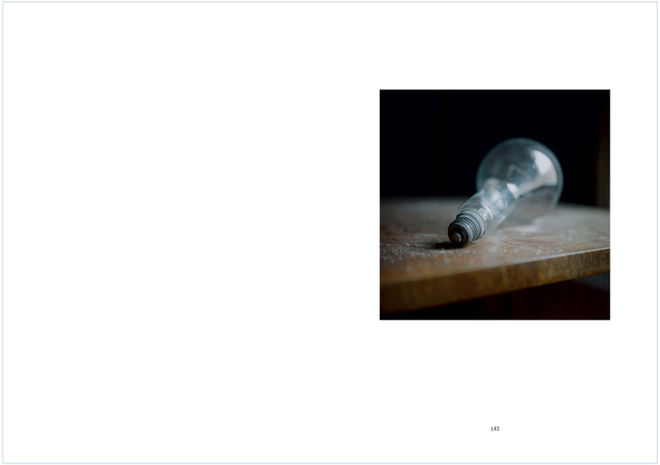 A Remote Barely Audible Evening Waltz is available for sale directly from the artist.