Photographic Objects, a book compiled by Markus Kramer featuring work from such notables as Thomas Ruff, Wade Guyton, Seth Price, Kelley Walker and Spiros Hadjidjanos, emphasises a technical breakdown of processes and approaches to novel contemporary photographic inventions. Presenting the works of these artists who challenge the medium through their method alongside extensive texts which illuminate their context, the book is essentially a textbook study of the objects created in photography.
With this weighty goal, the text is at times overly academic for a light evening read, but Photographic Objects serves as a fine brush-up on one's technical and art critique lingo. For the same reason, it's best not to view the images as things of simple beauty, but instead as art works largely concerned with indexical transformations in contemporary art - essentially, the transformation of shape, aesthetic, meaning and feeling through manipulation of media. The art that Kramer has chosen to include in the book attempts to take us beyond our perception of photographs as strictly 2-dimensional objects. Therefore, the intention of the book is to be challenging, and the main incentive to explore Photographic Objects is to expand the reader's idea of photography as a medium and to peek into the present future of image making.
Thomas Ruff's continued manipulation of re-appropriated Internet images, boosting their pixelated etherealness, leaves us wondering what the image actually is and why we feel the way we do about its abstraction. Hadjidjanos's physical realizations of digital images into 3-dimensional objects also serve to evidence the indexical shift from 2-dimensional presentation to something completely other than what it originally was.
The photographs (though, with definitions murky, it may be more accurate to call them image-based art) are surrounded by explanations of why they are the way they are, buffering the impact of the images. By preparing us with these descriptions of technical approaches and breakdowns of artistic technique, we're primed to more easily absorb Ruff's hyper-digitized pornographic images repurposed from online sources. Equally, we're more prepared to go along for a quick, tour-guided view of Seth Price's pixelly images created with Paint (the software application), through to his more recent printed cut-and-reassembled 3-dimensional work.
Through this pairing of medium-bending image-based art and textual analyses, Photographic Objects serves as a decent reference for understanding the shape of photography to come as we move in step with technology.
Photographic Objects is available for sale from Kehrer Verlag.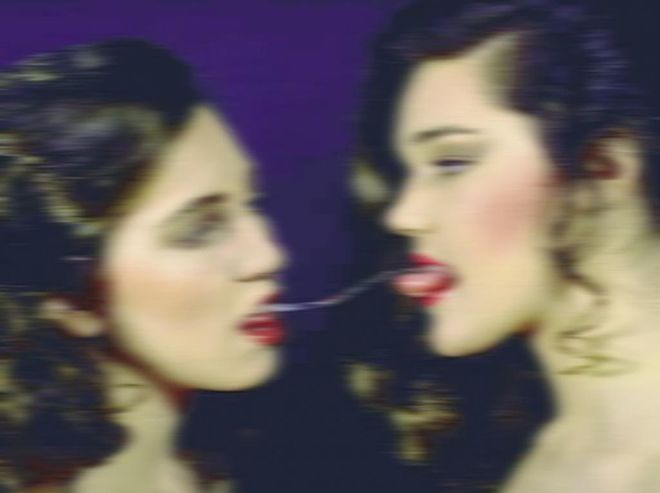 Nudes Pea 10, 1999 © Thomas Ruff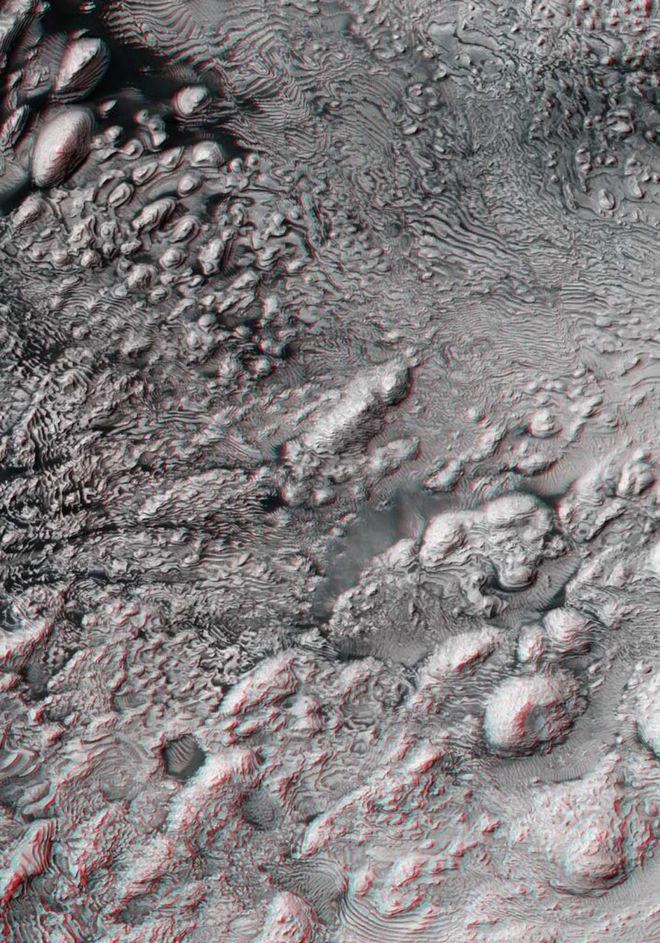 3D-ma.r.s. 02, 2012 © Thomas Ruff