British photographer Luke Stephenson set out to collect rare species of show birds, and ended up creating a collectible himself. With 60 beautiful colour plates, his new book 'An Incomplete Dictionary of Show Birds' opens the eyes and hearts of non-professional bird lovers for such unheard-of creatures as the Masked Lovebird, the Siberian Bullfinch, and the Zosterops.
''It all started very innocently I suppose, but then it gradually turned into an obsession'', says Stephenson, who initially wanted to simply photograph some budgies. But along the way, his fascination for the parallel world of bird fancying with its expert shows, weird blokes and their even rarer birds went... well, sky high, so to speak. Not only did Stephenson explore the culture of show birding by talking to lots of knowledgeable owners (mostly men), he also ended up embracing the conventions and formal language of show bird photography.
Following certain framing criteria, Stephenson created 60 portraits of show birds in all their soothing, ethereal beauty. The central compositions rely on a subtle background to reinforce the bright colours of the plumage, allowing for a study of the unique silhouettes. The spreads either depict birds of a similar species, or are linked and balanced by a common colour scheme.
Because of the simple, but effective presentation, one could truly define the book in terms of a dictionary. Each image is numbered, and a list of English and Latin names can be found in the back. For the rest, Stephenson leaves us alone with the chirping rarities, which is why one starts examining them closely and quickly notices the small details: The fine texture of the wings, a hidden splash of colour on the tail, the strong pink of the odd primeval feet.
Java Sparrow Mutation Opal Pastel, Brown and Red Mosaic Canary - the names give it away: It is all about appearances and rarity in the show bird business. In this manmade world where culture overpowers nature and birds are born to die in captivity, the beauty of the show birds becomes an end in itself. Luke Stephenson, however, is still profoundly intrigued with cataloguing this alien world, deliberately calling his book 'An Incomplete Dictionary of Show Birds'. ''Like many explorers of a strange and intriguing culture, he's ended up going native.''
'An Incomplete Dictionary of Show Birds' is available for sale online. You can choose between 4 different covers.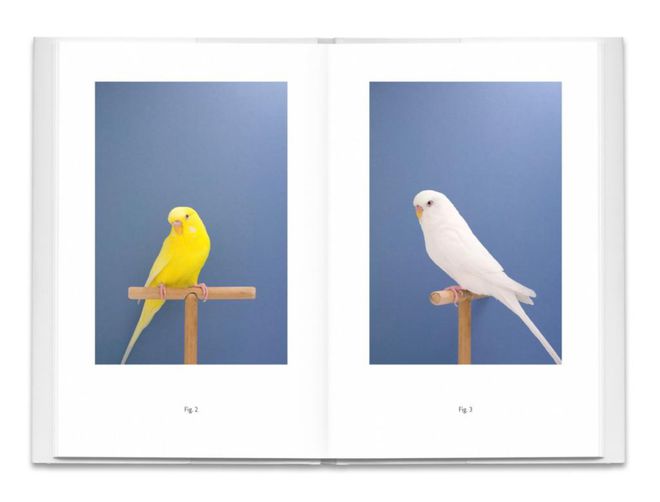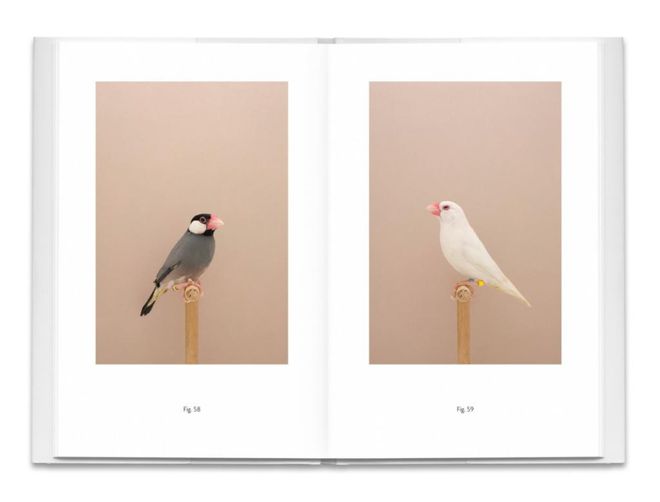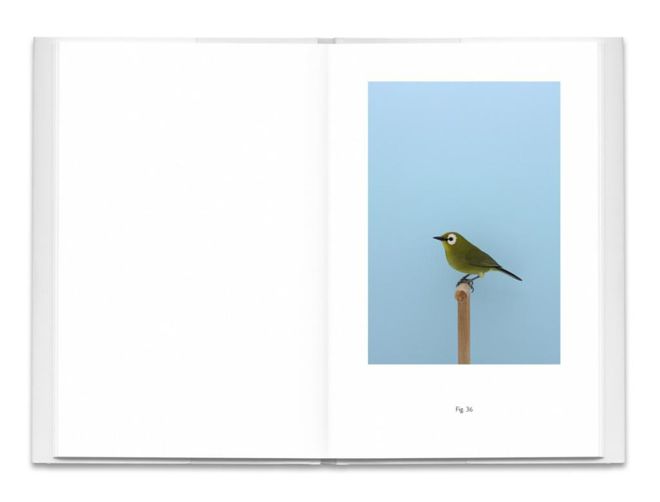 Reviewed by Katharina Barthel.