Double Life is the first monograph by American photographer Kelli Connell, presenting 36 colour photographs of two young women engaged in day-to-day activities. The series mesmerizes: while hinting towards the idyllic, it also prompts the suspicion of trickery. The two women in Double Life have identical features, giving the impression that they're twins. But they're also behaving like a couple: bathing together, doing the laundry together, watching the sunset, kissing.
Influenced by Francesca Woodman's work, Connell started making self-portraits early in her career. For Double Life she photographed herself too - yet she's never visible in the book. After taking photos of herself with her model Kiba, she photoshopped another image of Kiba over her own body. The result is that we see two Kibas interacting with each other.
Connell looked for "a believable emotional connection in the relationship", she says in an interview with fellow photographer Dawoud Bey that is included in the book. "I often think that my photographs lie as documents but tell truths as images".
The images that Connell presents are romantic. We see the women having a picnic in the park, chatting while lying on their backs, an apple half-eaten on the picnic blanket. Or they're resting forehead to forehead, the sunset creeping through the opening between their noses and mouths. In this book, rooms are warmly lit, colours are soft, gestures between the two women are tender. Life is good in Double Life.
But this is only true on the surface of things. Despite all the romanticism, which you can rejoice in if you like, the book also makes a disturbing point. When we look at Kiba bending towards the other Kiba, photoshopped till they're touching, we know that it is an imagined touch, made to appear like a real touch for us, the viewers. Through Connell's images, we witness Kiba touching a projection of herself, a fantasy of intimacy. It makes one wonder: when can I be sure that the other person really reaches out for me? Right: only if the other person is me.
Double Life is available for sale at Decode Books.
See more of Kelli Connell's work on her website.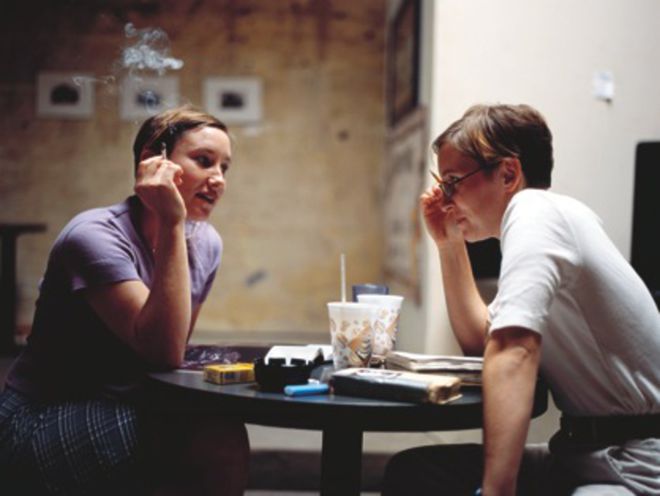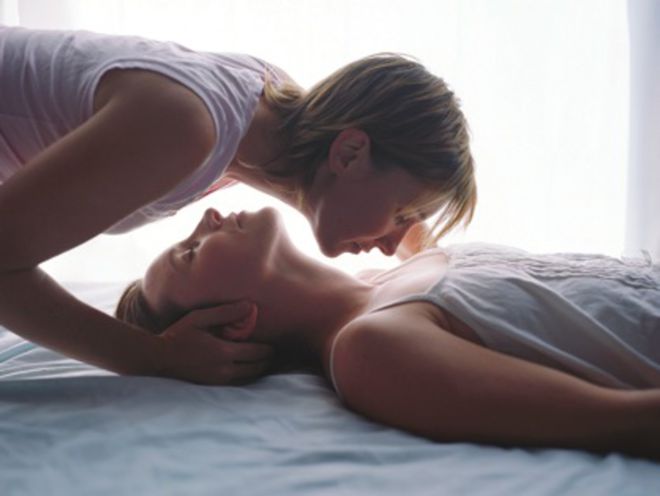 Reviewed by Nora Uitterlinden.