Dämmern, 'dawning' in German, is the latest monograph from Karen Irmer (b. 1974, Germany), published to accompany her exhibition at the Ecke Galerie Augsburg. In a moody portrayal of deeply grey images of landscapes and seascapes, the book presents several of Irmer's series produced between 2008 and 2011.
In a collection of 50 images including photographs, stills from a movie installation in which several photographs cross-fade into each other, as well as a couple of exhibition views, the book gives a rather straight-forward impression of the exhibit, as might be expected from a catalogue. That is to say, the book does not try to create its own language for communicating Irmer's photography, but rather, tries to express the experience of viewing the exhibition. This is most noticeable when viewing the movie stills, for which the static experience of flipping through pages while imagining the cross-fade is, perhaps inevitably, left wanting.
Aside from this, the images are striking in their dramatic colouring – often overwhelmingly a single colour, whether a dark bluish-black, foggy grey, or stark white – as well as their tendency to blur bordering lines to the point of invisibility, whether it's the line separating sea and sky, sky and mountains, foreground and background. Her portrayal of these natural scenes is disarmingly beautiful, often entirely free of people, though occasionally an emblematic silhouette of a person appears. The unexpected darkness of the photography is somehow lightened by seagulls floating on the sea's surface or flying just above, serving as a reminder of the presence and tenacity of life. Similarly, in the burning white images of snow, the simple inclusion of a heavily-bundled person on the far edge gives a weight to the image of the danger of the elements: all that is white is not good, and all that is black is not death. Ultimately, the blurring of all lines in her images extends also into the poetic blurring of meaning, allowing in transformation, allowing ambiguity.
Dämmern is available for sale from Kehrer Verlag. An excerpt of images from Dämmern is currently on display in Düsseldorf at the Galerie Ruth Leuchter, until March 2, 2013.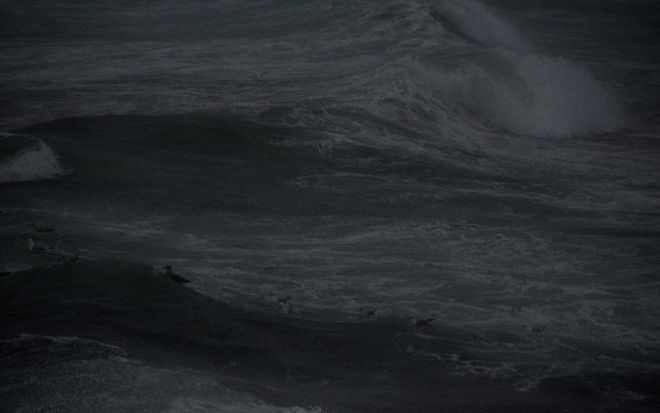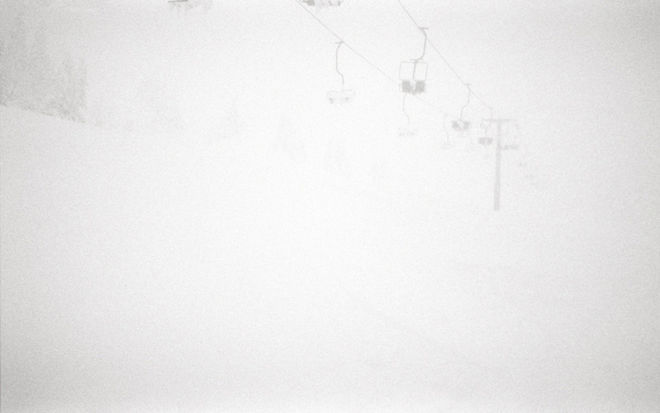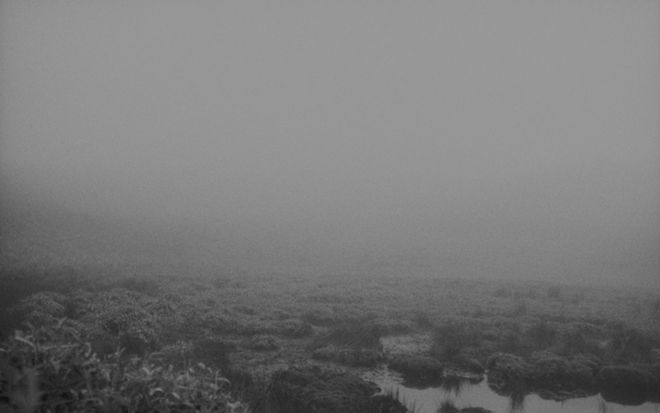 Reviewed by Katherine Oktober Matthews.