Connected Creativity is an attempt to revive the Ed van der Elsken esprit, captured in his book Natlab (1989). Just like his predecessor, Jansen wanted to create a visual and anthropological documentary on daily life at a renowned corporate research lab. Two decennia after Natlab the photographer was granted permission to acces NXP's research departments in Eindhoven, the Netherlands. Then his own research began: to study the interaction between the former Natlab researchers and their business environment.

The pride and perseverance which Jansen encountered in van der Elsken's photographs are in a way still tangible, like a silhouet. But, placing the two series next to each other, the change in the relationship between human and business environment becomes visible. Inventors stopped working in their own hermetic world. They've become a team, connected through creativity. Researchers learnt that the connection between them and their tools isn't more valuable than the one between each other. Maybe the driven and independant 'nutty professors' of the eighties were more photogenic than today's cable sweaters wearing researchers, still Jansen didn't fail to capture the charm of the present-day working life within the innovative company.
Jos Jansen has had an extensive career focusing on organizational behavior and communications. His inspiration Ed van der Elsken was also deeply interested in technique. To see other series by Jos Jansen and to order the book visit his website. Natlab by van der Elsken is a collectors item and can still be found on websites like Amazon.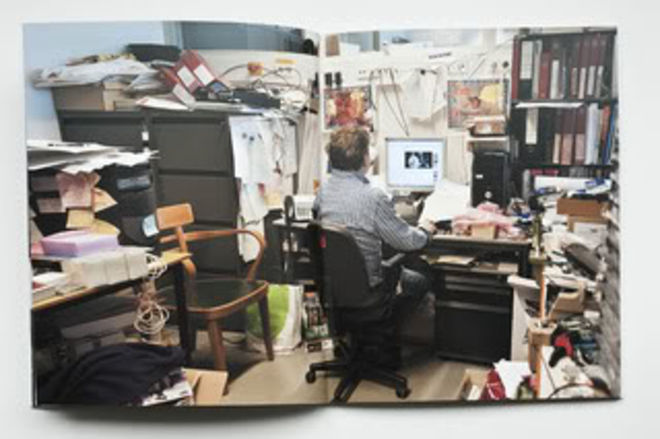 Reviewed by Shinta Lempers