The twelfth book in the In Almost Every Picture series, a collection of books of found photography edited and designed by Erik Kessels, is out now, giving an insight into the working days of a wedding filmmaker in Morocco in the 1990s.
Larbi Lâaraichi has a shop in Fez where he has promotional pictures hanging on the wall, showing him in the act of filming a wedding. The photos show him, for example, standing on a stepladder to get an overview of the dancing crowd or focusing on a detail on an enormous cake. In a brief pause between filming, he looks at the lens of the camera, as if to say, "look, I'm capturing the cake, too". These promotional pictures from Laâraichi's shop wall are reproduced and constitute In Almost Every Picture #12.
We see Lâaraichi almost exclusively with his camera on his shoulder. With a moustache, his stylish collared shirts, and a quiet smile. He doesn't want to stand out too much - after all, he's the one filming somebody else's wedding. But he's visibly proud to be photographed himself, too. The repetition of Laâraichi being in the same position all the time - a big camera on his right shoulder - is broken with one photograph in which he's holding a violin in exactly the same way on the same shoulder.
The series of photographs of Lâaraichi are intriguing because the repetition itself might tell a story, even if the story wasn't necessarily intended by the original photographer. In a sequence of photographs of the same person, one can see both development and also something that could be called character. Previous releases from the In Almost Every Picture series included, for example, photos taken of a woman at a fairground shooting gallery over a period of thirty years. Another series shows a woman photographed by her husband as she's soaking wet and fully clothed, standing in fountains or other public places. The In Almost Every Picture series often portrays silliness in repetition. Within a book you see a similar peculiar situation, with a slight variation in every photo.
Variation makes repetition interesting and vice versa. Amateurs know that as well as artists do. The fact that Kessels chose to edit vernacular photography and publish it on the fine photography book market is what makes his books noteworthy. When the series of the woman in the shooting gallery was bought by the Stedelijk museum of modern art in Amsterdam, it caused a debate about whether amateur photographs can actually be part of an art museum.
Art or not, many of the In Almost Every Picture editions are already sold out, and #12 is a worthy contribution. As a viewer you can get an idea not only of what weddings in Fez in the 1990s looked like, but you also witness the particular way of aging that only a repetition of images can show. Lâaraichi has visibly grown older over the years, his boyish cheeks have made way for the first wrinkles. Yet through the consistently satisfied gleam in his eyes and his mockingly serious smile, the series shows that his character hasn't changed a bit.
In Almost Every Picture #12 is available for sale from KesselsKramer.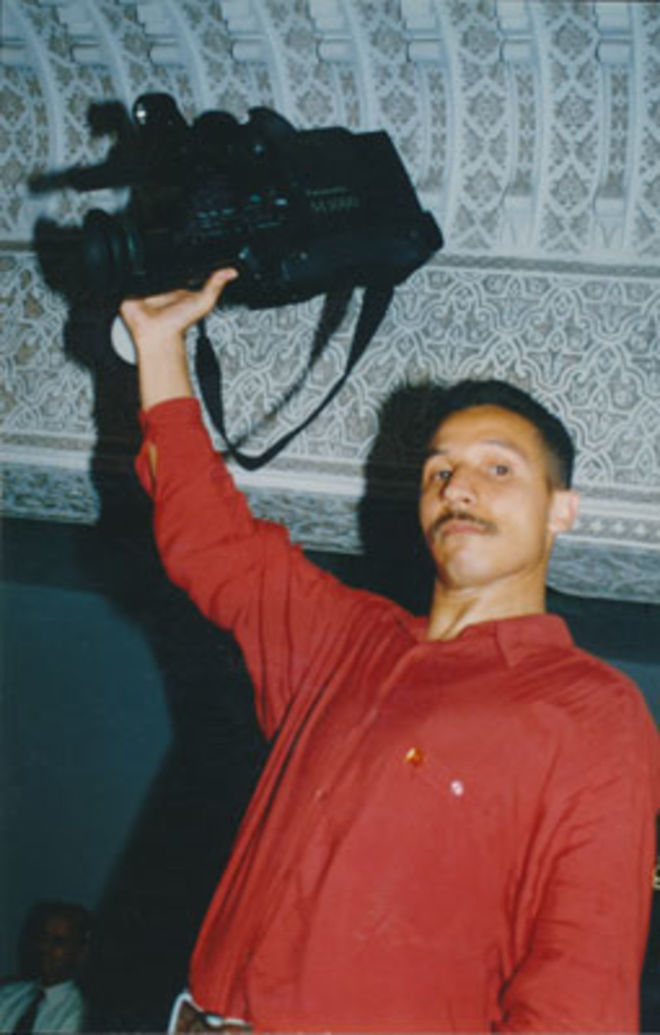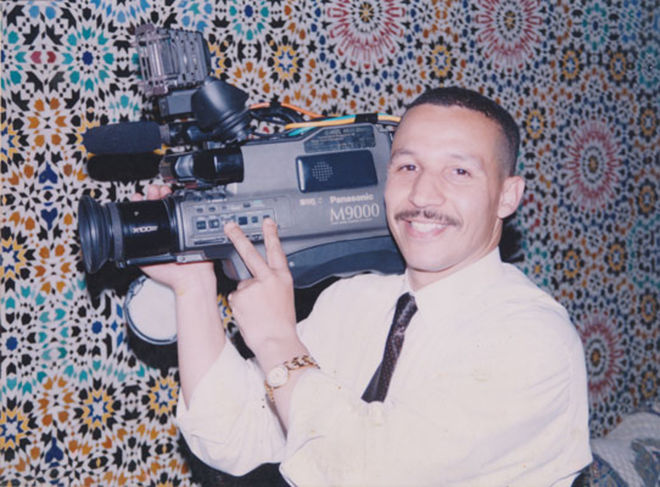 Reviewed by Nora Uitterlinden