Donald Weber's new book Interrogations takes us into the dark hole of humanity, into the room where people take on roles as accusers and accused. Beginning with a prologue of neutral documentary photography in the surrounding area, Weber sets the scene: Snowy concrete jungles of block housing in Siberia, casual portraiture in interior Ukrainian settings with patterns so garish it's impossible to know which decade they were produced. There's an element of wilderness and dilapidation.
Swiftly, he moves us on into the confrontation. A series of portraits of the accused, in the heat of the interrogation. He doesn't distract us with details of their alleged crimes, nor offer explanations for what is said in these rooms. Instead, we have the expressions on their faces, their posture, their various states of composure or breaking. The power of this is self-evident: we are able to project ourselves into the hot seat, and whether innocent or guilty, we imagine the gravitas of the accusation over our sense of self and the various emotions we might ourselves experience.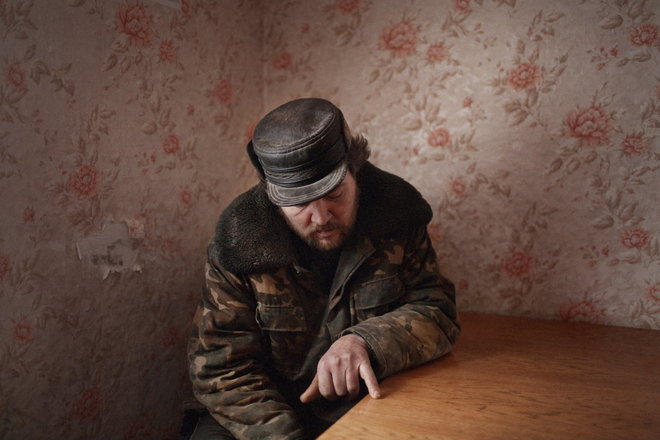 Weber manages to capture a spectrum of emotions in the various individuals being interrogated: collapse, fear, smugness, apathy, desperation, acceptance, contempt, even a sense of release. Behind each of these emotions lies the story of the person who faces their accusers and must justify or repent or deny. In the intense vulnerability of this moment is where the photos are overwhelmingly magnificent and horrifying, transcending any specifics of location or identity.
The existence of the photos themselves is shocking, both in terms of access and ethics – A brief explanation by Weber describes the years of building relationships up to that point which enabled the project, and says, "This series could easily be judged along the same lines as a war photographer that constantly gets criticized for not doing anything, for not jumping into the fray. What I saw was a process; we may not enjoy or agree with this process, but it's a process that has a very long history in humanity - confession."
The book's cover, a textured pink paper matching the wallpaper of one of the interrogation rooms, looks and feels like scarred flesh. There's something incredibly visceral about the project, yet it's not the physicality of the work that's disturbing – it's the layer beneath which hits the nerve.
---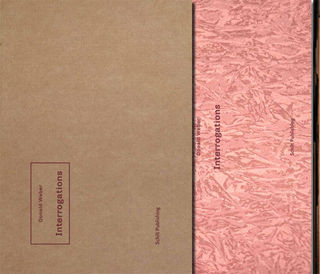 Interrogations is available from Schilt Publishing. Special editions are available for sale from the Interrogations web site. Select images from Interrogations on display among the 2012 winners of World Press Photo.

You can read more about the series in our interview with Donald Weber, or from the book's designer in our interview with Teun van der Heijden.