The sheer mass of photo reportages published every week makes it hard to keep track of each new addition to the genre. A title like "Offside" does not necessarily help matters, as the representation of football in reportage photography all too often ends up showing some bare foot, third-world youngsters kicking round an empty can of Pepsi. Despite the title, documentary photographer Dirk-Jan Visser and journalist Arthur Huizinga have created a brightly-shining and, at some points, startling volume within a subgenre poor in variation.
OFFSIDE covers the contested territory of Nagorno-Karabakh, the cause of an on-going, highly religious, and ethnically charged conflict between the neighbouring countries of Armenia and Azerbaijan. Massacres, expulsion and exile have become native residents in Nagorno-Karabakh. The human tragedy of this situation is revealed through the eyes of six people, each one somehow connected to the respective local football teams: Armenian FK Karabakh Stepanakert from the Armenian side, and Azeri FK Qarabag Agdam from Azerbaijan. The photographs follow the daily lives of players and coaches, fighters and refugees, sons and daughters, wives and widows.
Contemporary black and white as well as colour photos by Visser are mixed with image material the two Dutchmen found in both public and private archives. The vast ensemble of pictures is brought together superbly by Huizinga's short remarks on the biographies of the individuals entwined in the conflict.
However, it's the sober and at no point stagy photography that makes this book stand out from other reportages on areas of conflict. And, of course, the authors' delicate handling of photography as cultural memory in such a state; erased heads on team photos, or treasured pictures of family tombstones in the far away ghost town of Agdam.
The design brings the physicality of the book to the fore. Almost every photograph flips across onto the next page, into the next spread. As a result the reader cannot take the objective Archimedean point of view, and is forced each time to take two perspectives in order to get the full picture. Through the design alone, OFFSIDE presents a compelling way to engage the reader in taking two perspectives on one conflict, an engagement that can be extended beyond the context of the Nagorno-Karabakh war.
OFFSIDE is available for sale through the Y doc foundation site.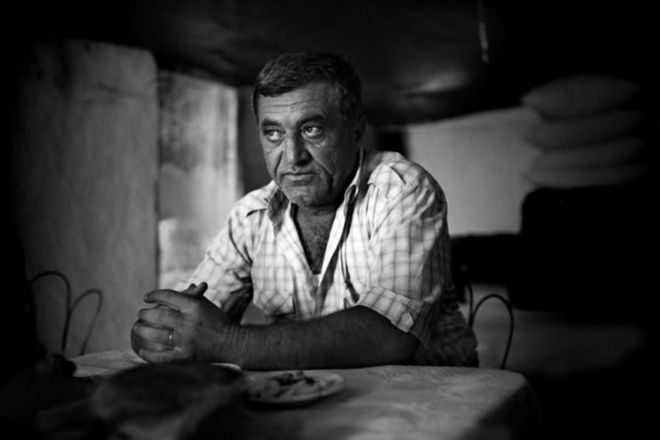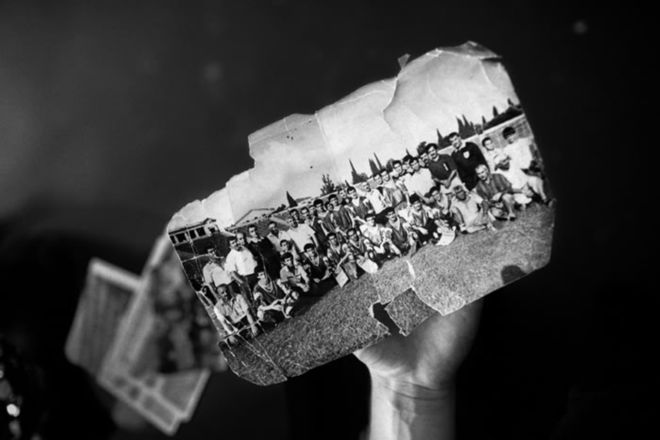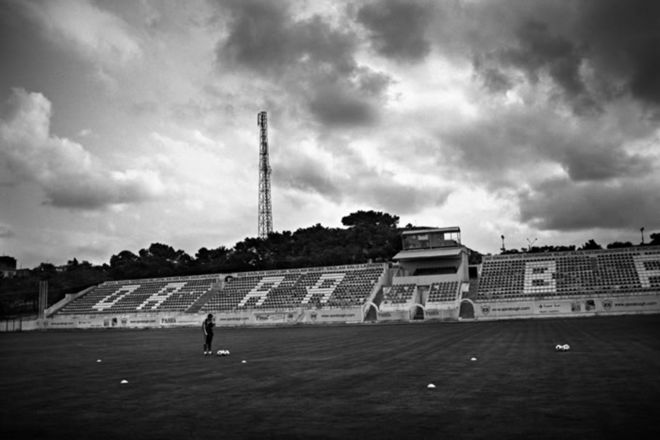 Reviewed by Moritz Scheper.