Were it not for a reminder from her son, Bertien van Manen might have forgotten about an archive of some of her earliest images, capturing scenes from their family holidays in the '70s. Lucky for us, she has now published Easter and Oak Trees with MACK - a beautiful recollection of those light-hearted summer days in Den Eikenhorst in the Netherlands (literally meaning Nest of Oak Trees). Carrying the innocent vibe of an Astrid Lindgren novel, the book presents a nostalgic sweep through family history and personal memories.
Easter and Oak Trees is composed of 89 black and white plates and 25 tritone plates that are almost intoxicated with the freedom of endless summer days and sun-flooded family idyll. The images depict various members of the family: we see adults caring for their children, reading and posing; children bathing, playing dress-up, re-enacting a wedding, dancing. It's not only the considerable amount of nudity in the images that bears witness to the zeitgeist and understanding of lax political correctness of the '70s, but also children posing for the camera with cigarettes and beer bottles would have cause for controversy in a contemporary context.
Sometimes blurry but always remarkable for their balance and composition, the images are spontaneous and bear an irresistible authenticity. Van Manen's considerable use of the natural summer light contributes to the strength of the many portraits, also particularly striking for the intimacy between the photographer and the subject. This early work by van Manen already hints towards the significance of the photographer/subject relationship her later work is widely known for.
The delicate paper and small single plates contribute to the book's light atmosphere. A series of full-page printed spreads on heavier paper allows for a more detailed look at some of the most expressive portraits, noticeable for the beautiful play with light and contrast. Some of the images are reproduced giving the impression of contact prints, bearing written shorthand notations, crosses or light blue stickers, adding to the atmosphere of flicking through a personal archive. Easter and Oak Trees presents you with snapshots of memories that might not be your own, but you certainly wish you'd lived these summers in the Nest of Oak Trees.
Easter and Oak Trees is available for sale at MACK.
The exhibition Easter and Oak Trees is currently on show in Amsterdam (till April 3, 2013), for more details see our exhibition guide.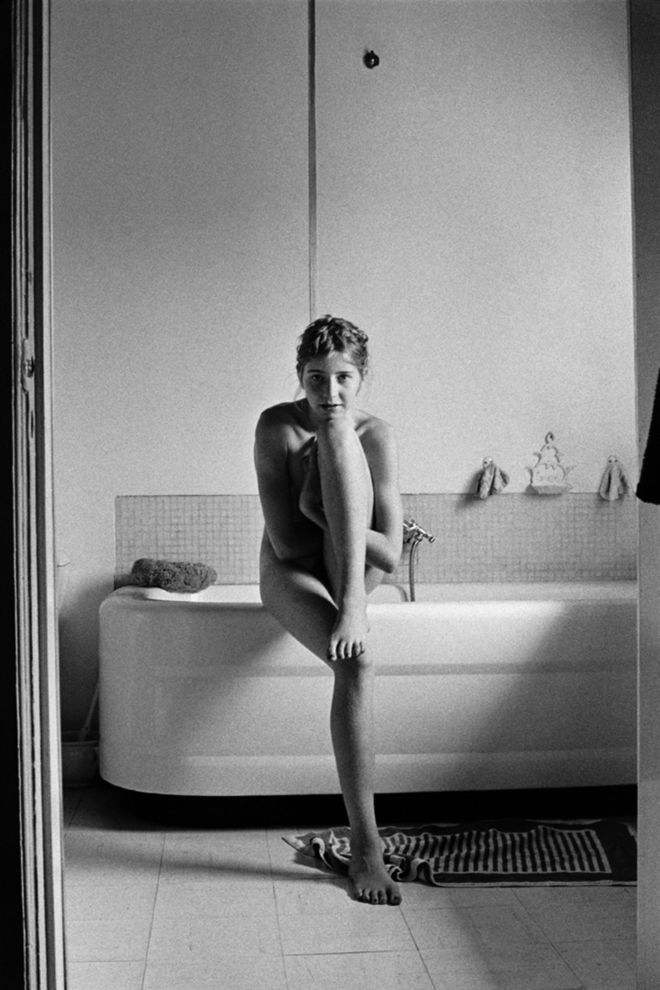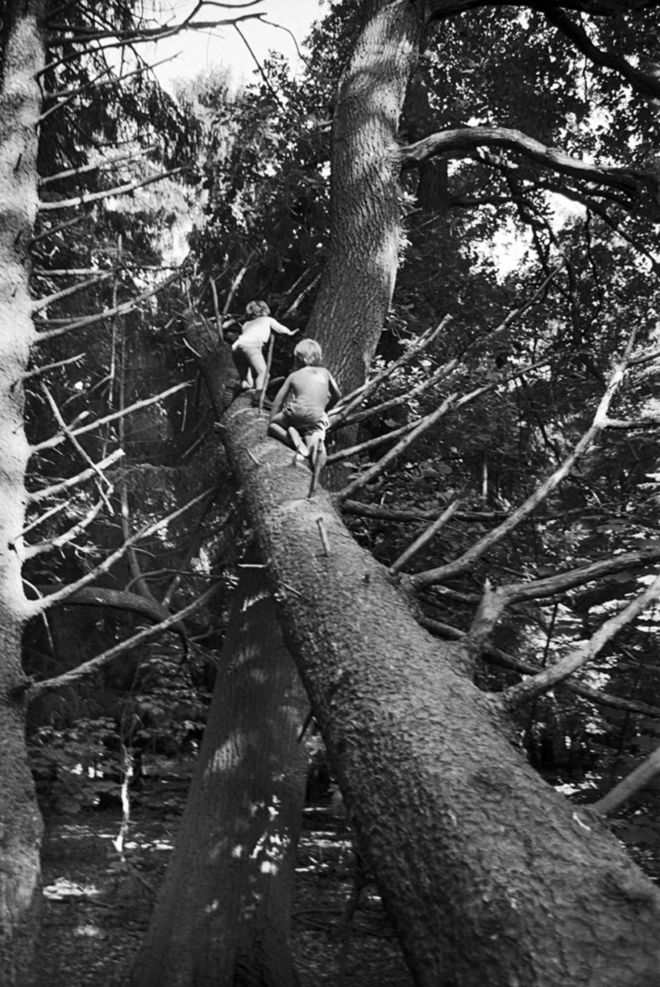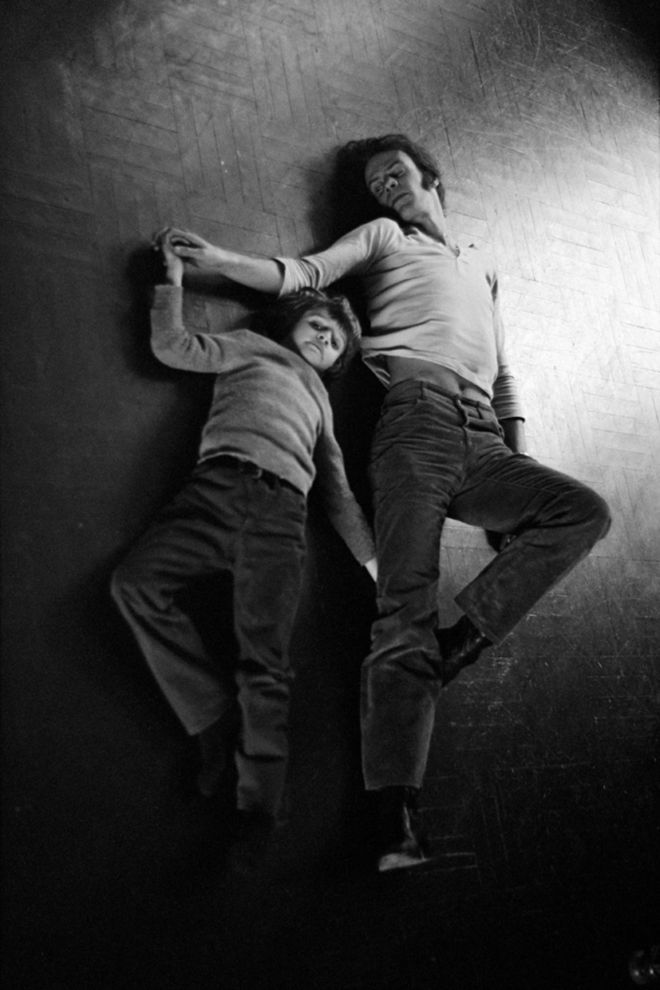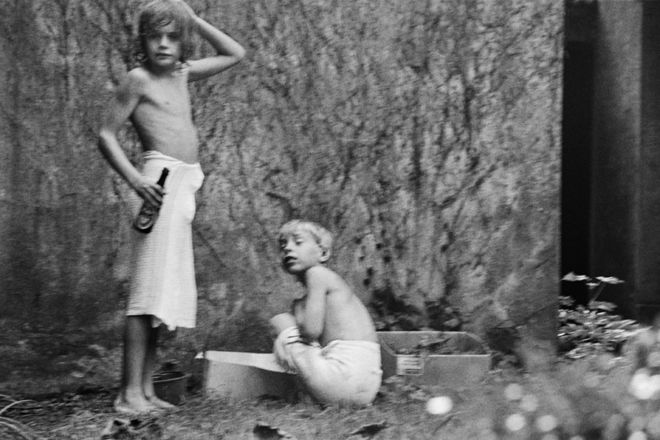 Reviewed by Katharina Barthel.