A Most Wanted Man is the third feature film directorial effort by Anton Corbijn (1955, The Netherlands), and also the third film for which he's taken still photographs during shooting and produced a diaristic photobook afterwards. The resulting work, Looking at A Most Wanted Man, is a reportage of the actors and film scenes, annotated in thin black marker ink by Corbijn himself, as he walks us through the experience of filming the movie.
It's difficult, and perhaps pointless, to try to see the images on their own terms, as opposed to documentations of making the movie. In the opening pages is a diptych showing a casual meeting with author John le Carré and lead actor Philip Seymour Hoffman. In both images, the two men look directly at the camera, though the first is notably more august, and the second is lightened by their smiles. Half-empty glasses of water and a cup of espresso, sit in front of them on a white tablecloth – the remnants of a restaurant meeting, simultaneously informal and official. Further images detail views from hotel rooms while on location, settings familiar to the plot of the movie, and actors in costume, between takes. Were it photojournalism as opposed to fiction, images of Grigoriy Dobrygin, playing the character Issa, filthy and scarred from torture, would take a tremendously dark form: his mournful eyes speak to incredible fear, strength and injustice. Meanwhile, images of Rachel McAdams, playing human rights lawyer Annabel Richter, often catch her laughing and ebullient. In another book, in another story, they are shared moments of flirtation with a coy lover.
The great mortal shadow lording over both the movie and the book, is the unexpected death of the star actor Philip Seymour Hoffman earlier this year. It is hard to view the images now, or the movie for that matter, without scrutinising every gentle twitch of his face, every intense gaze, every carefully considered gesture, seeking out signs of residual life. Corbijn writes in the book that Hoffman didn't often like to be photographed between takes, so he had to be selective and mindful in the times he chose to take out his camera. The result of the images he did take, however, rest somewhere between fact and fiction. Hoffman's blonde stubble catches the light, his complicated eyes say all and reveal nothing. Corbijn captures him here as a character, and yet, as a person who is undeniably Philip Seymour Hoffmann. The book's title page, annotated with "dedicated to the greatest: PSH", is wrenching in its laconically spoken love.
What is perhaps the most fulfilling part of the book is Corbijn's seemingly unfiltered commentary on the images and the movie at large. He has a dry sense of humour, conveyed occasionally as he informs us, for example, that "all the people on the right [of the image] are extras if you must know." His words break through the barrier of the page, and he engages us as though we were in the middle of a conversation. He includes sketches of scene layouts, with self-aware notes admitting that his sketches do not do much to illuminate. A photo that Corbijn has taken of Robin Wright, laying on the ground and taking a photo of him with her iPhone, is paired with a sketch he's made imagining her view: a self-portrait.
Were it not for Corbijn's injected touch of humour, and McAdams' smile, the book would take on the same austere tension and frustration par morbidity as the movie. Corbijn presents us with an autumnal contemplation, something just past its vitality, but beautiful.
Looking at a Most Wanted Man is available from Schirmer/Mosel.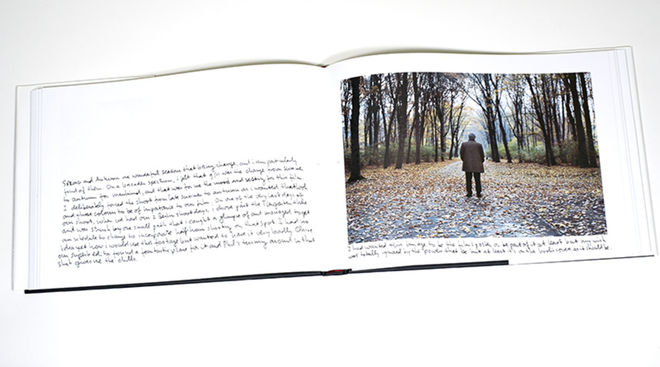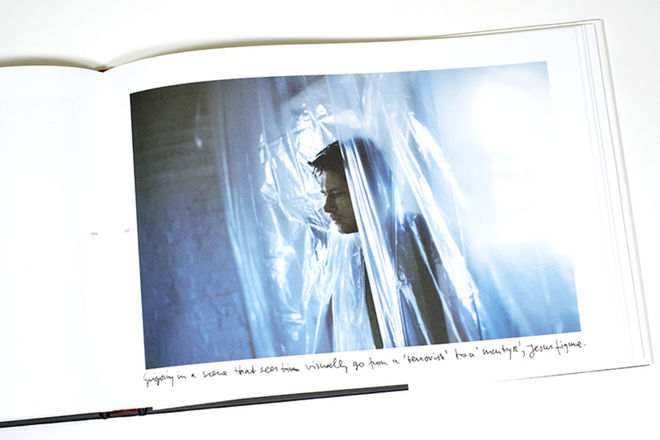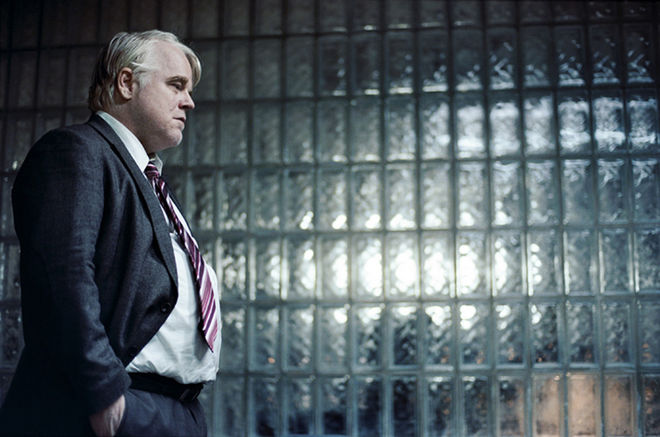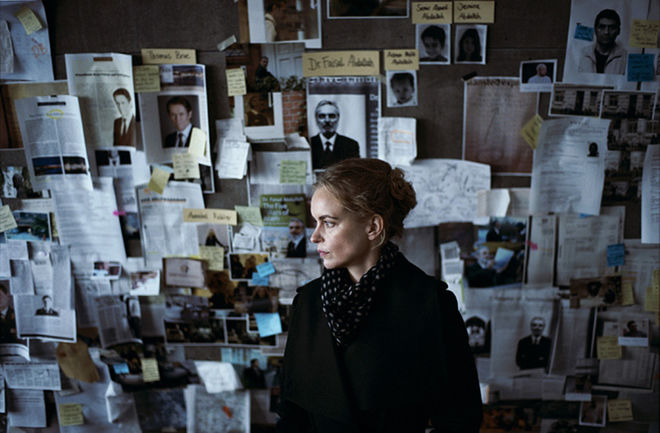 © Anton Corbijn / Courtesy Schirmer/Mosel Munich. From the recently published Schirmer/Mosel book Anton Corbijn - Looking at a Most Wanted Man.