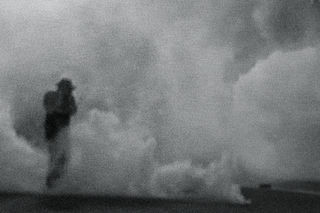 Disquiet opens with grainy black and white images of silhouetted figures emerging from smoke, and so the tone is set: we are dealing with a vague idea of threat, somehow elusive yet palpable and imminent. The first monograph from photographer Amani Willett, Disquiet is focused around an emotional state, a project that emerged following the birth of the author's first child.
The period of time that is covered by the project, 2010-2012, could be defined for many people as a time of unrest and uncertainty, due to world events. National issues like financial ruin and two on-going wars were weighing heavy, not to mention the Occupy Wall Street movement that New Yorkers like Willett were front and centre for. Having a child in turbulent times such as these will perhaps inevitably lead to apprehension, the parental duty of protection feeling all the more impossible and urgent. Willett's photography thus documents in a personal way his response to these threats, both real and paternally exaggerated. He presents us with images of darkened streets, dead flowers lit up by red lights, torn newspapers landed apocalyptically on the ground with inflammatory all-capped headlines like 'GOONS OCCUPY'. Interspersed with these threats are the stakes: his pregnant partner peeking tentatively out a window from an unlit room, his sleeping child.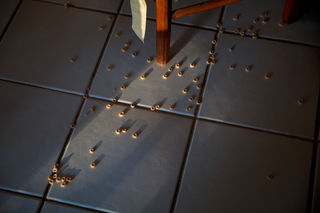 "Disquiet is the product of both Willett's attentiveness and apprehension," writes Marvin Heiferman in the book's accompanying essay. "In it, the state of disquiet reveals itself to be generalized, unsettling and persistent. Unlike fear, which tends to be more sharply focused and shorter lived, disquiet is fretful, ongoing, hard to define." These images do contain a specific sense of Willett's disquiet, but among them are also the collective fears of fathers, not just the nightmares but the things that keep one up at night, while thinking how to keep his family safe. The photos reveal something ferocious but unsaid – the emotions that are simply waiting in the wings to be called into action.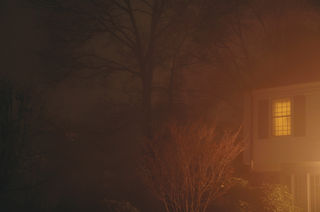 The book's cover, clothbound with an amorphous cloud of dusk-like colours, the title printed quietly in small letters, serves also to introduce to the reader some sense of dreamy uncertainty. While there are some real notions at stake, and active threats, they are also imagined. Untethered from nostalgia or even guileless familial affection, the images never stray into lightness, neither aesthetically nor in theme. Even trivial notions from a household with a child, like Cheerios spilled across the floor or puzzle pieces strewn close together but unconnected, are dominated by shadows. Willett's life, on the street and in his home, is drenched in disquiet.
---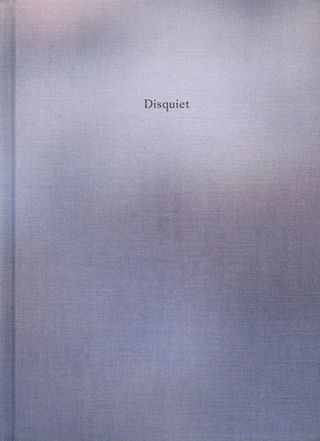 Disquiet is available from Damiani Editore.