Fallen Empire is a new book from Alex Bocchetto and Valentina Abenavoli, showing their black and white interpretation of modern London, post-Empire. Published in an edition of 200, the work takes the form of two A5 sized booklets and a folded photocopy artistic map of a reinvented London, all sealed in a string and button envelope.
The photos were taken over the period 2010-2012, in response to the build-up of the 2012 Olympics in London, and the large amount of effort that went into the development and reconstruction of areas of the city to accommodate the event. Bocchetto and Abenavoli see the effort as a kind of desperate plea to reclaim the glory of the former empire. "Most of London's identity is linked to its past glory: core of the empire, industrial power, birthplace of punk music; nevertheless its former power as a cultural and financial hub was quickly fading," they write. "With no more war to fight and no more punk rock to sell, London bid everything on the Olympics to regain its status of world-class Capital city, to reinvent itself in the new identity of tourist-friendly Capital of entertainment."
Yet in the collection of blurry industrial landscapes, textured street scenes and urban portraiture, it's clear that this is no documentary project. Highly pictorial and representational, the work doesn't show London as a fallen empire, and there's very little to see in literal reference to the theme, but more accurately, is a photographic study of the artists' feelings about London in the present. In this way, it's an autobiographical project about disappointment.
Grainy and distressed images demonstrate the artists' discomfort in London, as well as a somewhat murky and directionless disillusionment. Stripped of its colour, the city isn't the welcoming tourist destination so often portrayed. With its creative format and artistic ambition, Fallen Empire is a different way of looking at a much photographed city.
Fallen Empire is available for sale on the Akina web site.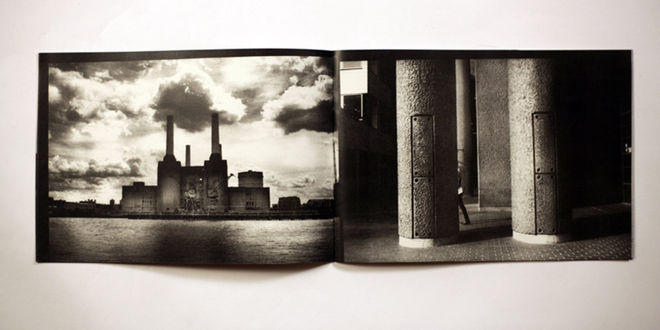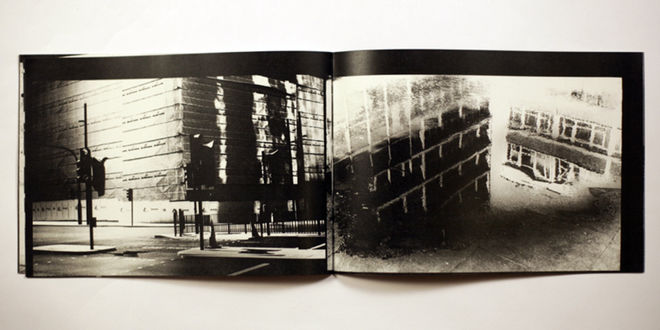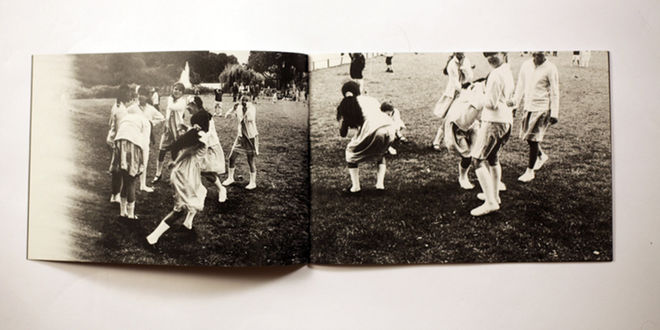 Reviewed by Katherine Oktober Matthews.