Struggle Part I: Christy Beaujon
Versus is an organization consisting of Dutch photography students from the Royal Academy of Arts in the Hague, creating a parallel group exhibition with CAFA (the Central Academy of Fine Arts in Beijing) about various subjects concerning the theme: 'struggle'. Versus is neither a plead for pessimism nor of a cynical nature but rather a celebration of opposites in the grand scheme of life. Versus' aim is to address some of these experiences, by means of visual transcript.

In order to understand and to some extend partake in the process leading to this visual presentation, Versus reports about their process in a weekly column, which will indirectly function as a forum on their weblog: www.expoversus.tumblr.com. Each column features a different student and an aspect of his or her motivation, progress and personal working method. This week's column is inspired by the process and research of Christy Beaujon, and the result of prepared interviews and insight lead by fellow photography student Timothy Zwitser.
Christy has been living in the Netherlands for exactly ten years now. After having spent her youth in Curacao – which was part of the Netherlands Antilles – she has been trying to claim her share in society, and find her personal happy place. 'It might sound a little cliché, and it probably is, but; happiness is different for every individual person, it's a different pattern, a different experience.'' In our conversation I came to find a commonality; that we find joy in the visual sense, perceiving, witnessing, discovering and as a result; becoming aware of things. Happiness can be difficult to perceive, it's probably more of a mirage then an oasis in the desert of every day life. Meaning that; to most of us it's a joint highway towards an individual destination. Some are on the highway to hell; some are on their way to heaven's never ending well of joy and happiness. ''I think the journey towards happiness is a pitiful process, especially when the search is unsatisfactory.''



Christy is the kind of photographer who writes with an impassioned brush. She doesn't write with scientific merit. She scribbles impulsively, with a blunt pencil, about personal raw & uncut emotional experiences. Not that her point of view is the only thing that matters, no, of course inspirational reference is present in her writings. ''There's always a risk of getting over sensitive and self-involved. Sometimes I lose myself in my writings but most of the time they help me reflect''. Whenever she gets stuck in traffic she re-routes the photographic blockage by re-writing and writing some more. It helps her clarify. ''Mostly it offers me direction and enables me to progress to the next step in my project.'' However, to an outsider, the words are – in lack of thorough reconsideration – simply scattered across the workbooks in a chaotic manner. These three workbooks covered with beige textile material, resembling suede, immediately struck me as appropriate tools after my previous conversations with Christy. ''For me it's important to let the ink flow abundantly, until I'm able to start making sense of the content and context of my project.''



After a long conversation about various things in life, but mainly; love and the art of enjoying life's original savory delight, I came to a swift conclusion. Consistent with what I heard and saw during my recent encounter with Christy and her work; It seems she wishes to photograph as she writes; unrestrained, straight from the heart, drenched with the blood, sweat and tears left on the trails of a personal quest for happiness. No discoveries are made by rational thinking, but are born from irrationality inherent to the rhetoric: ''how can we say; what we can not see, does not exist?''
The works of the students particpating in Versus takes place from January 13 until January 22 in The Hague, The Netherlands. Adress: Grote Markt 10-13.

Written by Timothy Zwitser

www.expoversus.nl
www.christybeaujon.com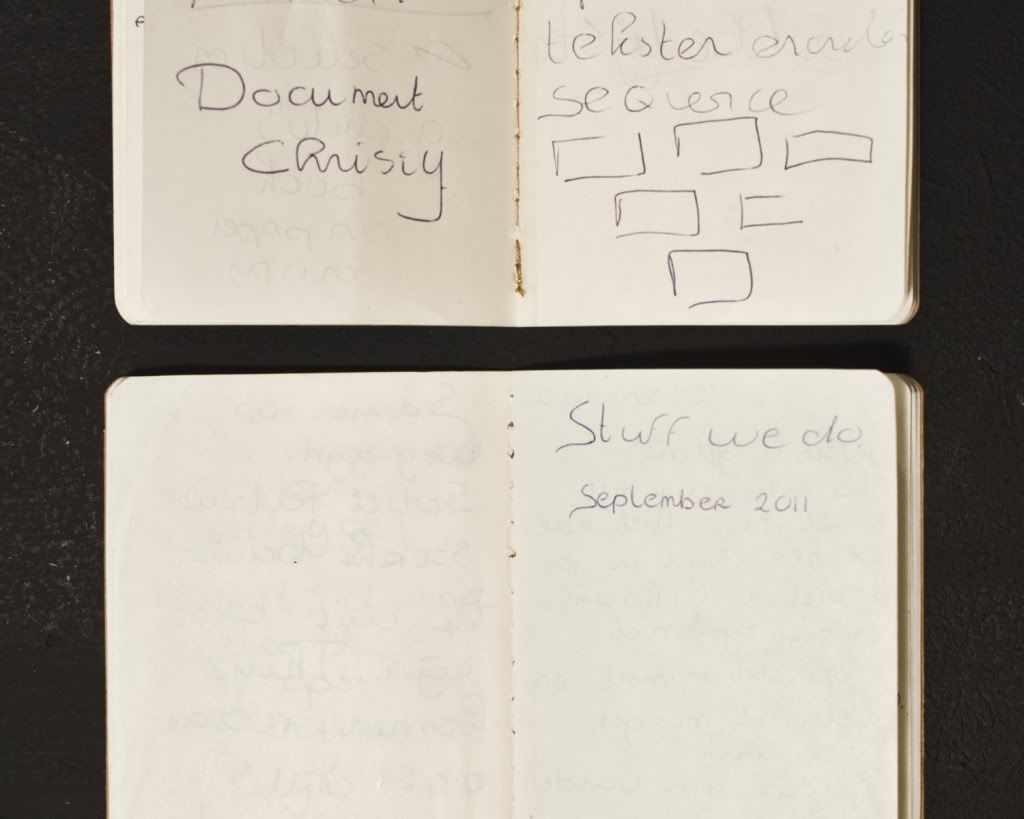 Leave a comment