"We are all chasing after reality with cameras, not realising that the attempt to do so is futile and in fact obfuscating our understanding more than enlightening it."

Realism is not synonymous for reality. Gritty documentary photos within the tradition of struggle often define our perception of South Africa. But a country that breathes so much optimism and ambition asks for a sanguine answer. And that's where Dylan Culhane (Cape Town, 1981) comes in.

At first sight they seem to be graphic artworks or discoloured forgotten photographs. Hidden in shoeboxes underneath a closet. Victims of sloppy paint jobs. But it's nothing like that. These images are the result of artisan precision work and the capacity to see the many-sidedness-ness of sides that have been looked at a thousand times already. With his Transcendental Wayfaring, Culhane strives to show his photogenic motherland in an unconventional way.

Culhane experiments with multi exposure photography. His features layering of multiple exposures on celluloid. For Culhane, the celluloid negative is a canvas and dabs, splatters, slits and shapes of light are his paint. He strips layers of emulsion from the celluloid negative in a sequence of exposures dictated by the interplay of light and shadow on film. His work progress is also a backlash on modern culture and the digital age, while he uses oft-forgotten in-camera techniques and avoids manipulation.

Gallery EB&Flow, a new London based gallery will present a solo-exhibition of Culhanes photographs many of which are taken around Cape Town, from June 10 – August 20.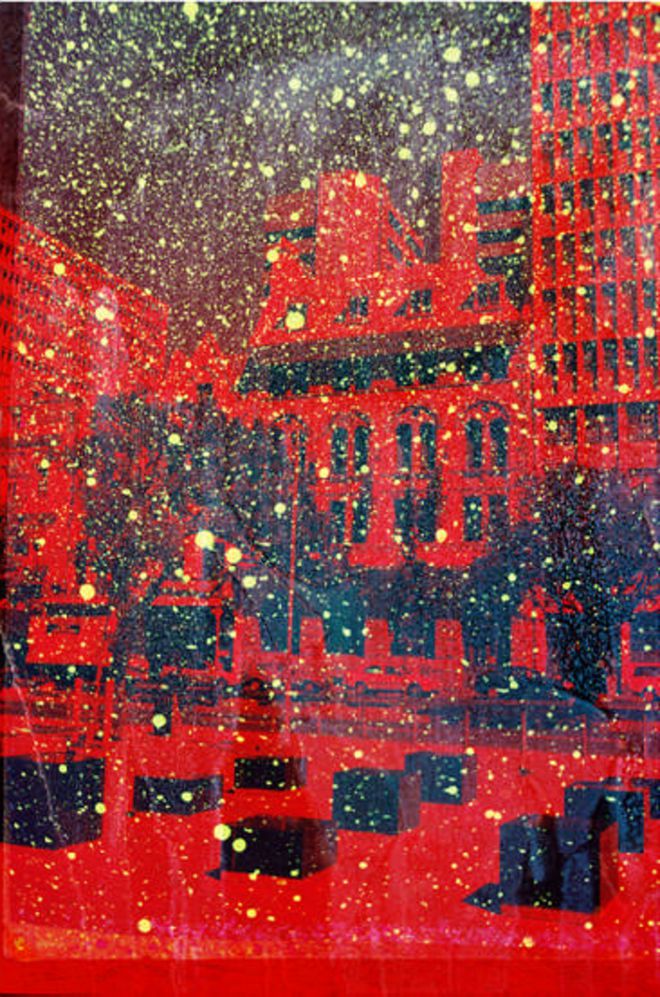 Dylan Culhane, Degradation (Cape Town, 2011),120x90cm, Multiple exposure photograph, Cprint. Courtesy the artist and EB&Flow.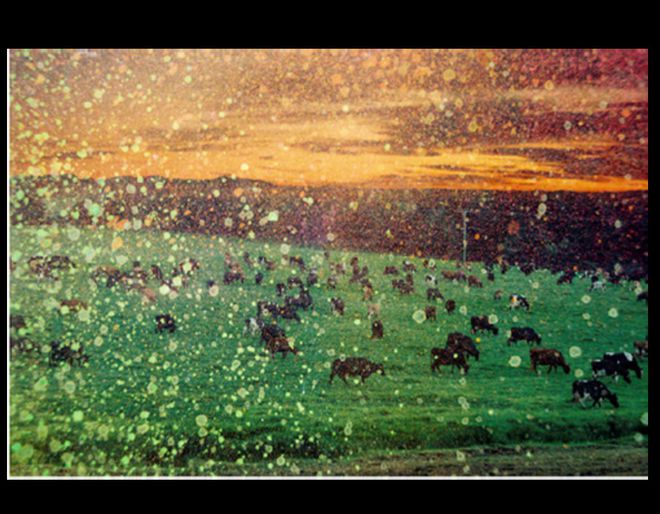 Dylan Culhane, Sunset Rocks, South Africa, 2011, 120 x90cm. Multiple exposure photograph, Courtesy the artist and EB&Flow.