In the last decade or so, several new photography happenings in China, Cambodia, Guatemala, and all over Europe have seen the light of day. New York by now has a festival with a focus on contemporary photography, and so do Singapore, Montreal, Belfast, and Lagos – only to mention a few. But there was still one obvious blank spot on the map. That is, until recently: this October the first edition of the Tokyo International Photography Festival was held... and with great success!
GUP always had a deep felt love for Japan and we already made a special theme-issue on its photography when our magazine was still in its infancy (GUP #5, 2006). We also featured several Japanese emerging talents over the years so it was with great delight that we were invited to take part in the review sessions this year, and to witness the first edition of the festival in full effect.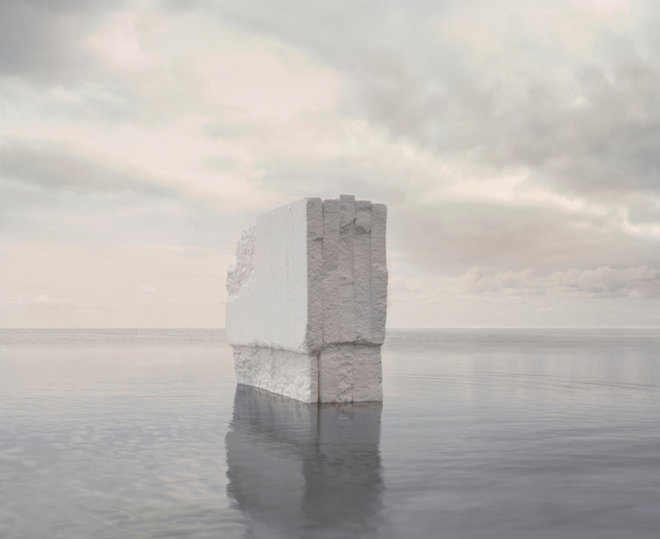 The first Tokyo International Photography Festival (TIPF) is part of a multi-year project that started with a competition in 2013 (in association with United Photo Industries, the organization behind the New York Photo Festival in Brooklyn) and in 2015 it culminated with the launch of the actual festival. Ihiro Hayami (Tokyo Institute of Photography) and Sam Barzilay (United Photo Industries) therefore decided to set up a competition and in August 2014 they also organized portfolio sessions in Tokyo for Japanese photographers to meet local and international specialists – gallery owners, curators, editors.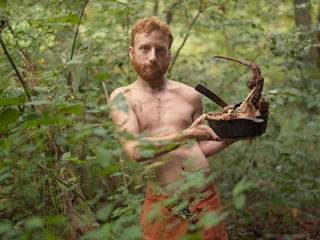 bridging the gap between Japan and the international 'photography world'

Tokyo is immense in size, but as almost anywhere else the community of 'photographistas' is still relatively small in size. Luckily, they also very loyal to their passion and so the main location (the Art Factory Jonanjima, near the Haneda International Airport) could serve as a place to reunite or meet each other in person for the first time.
The aim for the festival is to show the selected projects – of which many have also been previously highlighted in our (print/online) magazine, notably the works of Namsa Leuba, Lucas Foglia, Mike Brodie and Noemie Goudal – in order to trigger a dialog on cultural and individual identity. Most artists included in the main exhibition ('What Makes Us 'Us' curated by Miho Odaka) where invited over to the festival and available for a meet and greet in the opening weekend.
Meanwhile, a strong jury selected the Danish photographer/anthropologist Christian Vium as the grand prix winner of Tokyo International Photography Competition (TIPC). His convincing project The Wake is indeed a great representation of the human condition, which was the theme of this year's competition.

The next edition of the TIPF will only be held in 2016 but for those of you who can't wait until such time, here are a few 'must-visit' places in Tokyo for anyone with a heart for Japanese photography:

A great starting point for those interested in the impressive history of Japanese photobooks is to visit Megutama, a small cafe annex library in the neighbourhood Ebisu. They have a copy of pretty much any photobook produced in Japan, including a large selection of the books published in the 1960s and 1970s (and you'll find out that there are many other great names to discover besides Araki Nobuyoshi and Daido Moriyama!).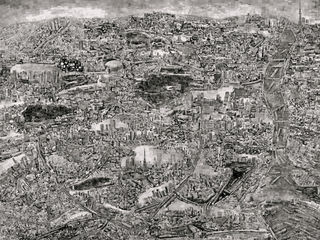 As none of the books at Megatuma are for sale you'll have to go elsewhere to find other copies of these books... if you're lucky enough, for many of those books are extremely rare. But Tokyo has a district named 'Jimbucho' with over 150 shops selling second hand books, and it is there that you should find your way to a store named Komiyama.
Besides vintage books – mind you, prices of those can widely range and end up until far beyond the budget of most of us – they also have vintage prints by famous Japanese photographers for sale.
If you're more interested in books by contemporary Japanese photographers its worth visiting the bookshop T-Site in the Daikanyama area, or the IMA Concept Store in the Roppongi area (note: they are planning to move all the books out and make it more of a exhibition space. Currently on show there is Christina de Middel's 'Bush Of Ghost's'). IMA is also a great photo magazine, by the way!

Tokyo also hosts a photography museum that is currently closed for renovation but that will re-open its doors in 2016. Meanwhile, the G/P Gallery housing in the art complex NADiffA/P/A/R/T (Ebisu) is definitely worth a visit as they represent a fine selection of Japanese emerging photographers such as Daisuke Yokota, Taisuke Koyama, Mayumi Hosokura, and the artist duo Nerhol).

For all details on the Tokyo International Photography Festival 2015 please visit their website.