Norwegian photographer Anja Niemi (b. 1976) places herself in front of her camera, yet insists that her photos are not self-portraits. She works with elaborate costumes and settings to create theatre-like staged scenes. In her latest series, The Woman Who Never Existed, she creates a vision of a performer's life, after stepping away from the limelight. She spoke with us in this interview about portraying herself, working alone and performing for an unseen audience.

You said were inspired to make your new series by a quote from the Italian actress Eleonora Duse, who said: "Away from the stage I do not exist". What is it about these words that so inspired you?
I could see everything right away, a story of an actress who started to disappear when no one was looking. Even though the quote is almost a century old, it's so current. Sadly, I think many people can relate to that in our time.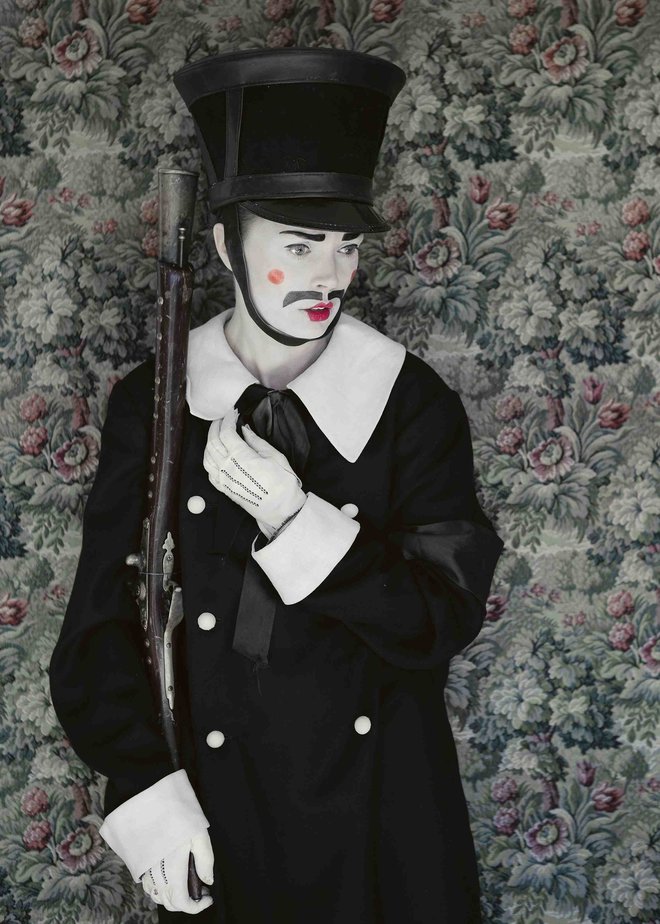 Your work in general is quite performative. To what extent do you also see your work as a way of asserting your own existence?
I often think about what it would be like to photograph someone else. I have always been a little uncomfortable with the exposure, and photographing myself is not even that practical! Like when my character is on roller skates or floating face-down in a pool. Also, very ironically, I actually hate having my picture taken, but when I'm alone and in costume it feels different. I am photographing a character, not me. I have always worked this way because I am more comfortable by myself. I love making pictures and I don't want my nervousness or insecurities to stop me.
You emphasise that your process is always to work alone. What is involved?
There are so many parts to creating a picture and my process is that I do it all alone. I spend most of the year preparing, building the story, searching for locations as well as collecting and making costumes and props. On set, I do my hair, makeup and wardrobe before finally getting to act out the scene and make the picture. All the elements that go into making the image and the process itself have become a part of my work.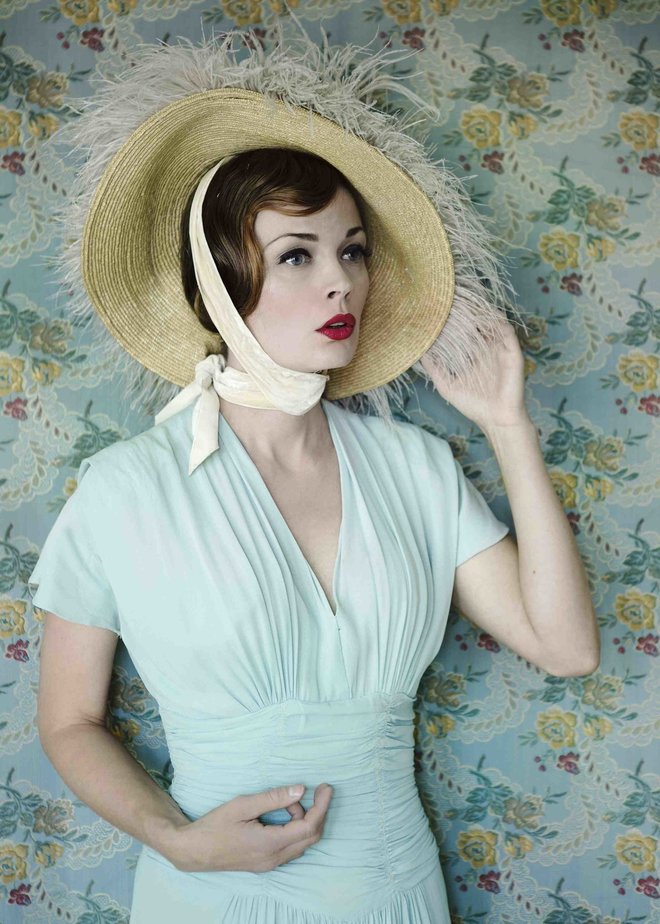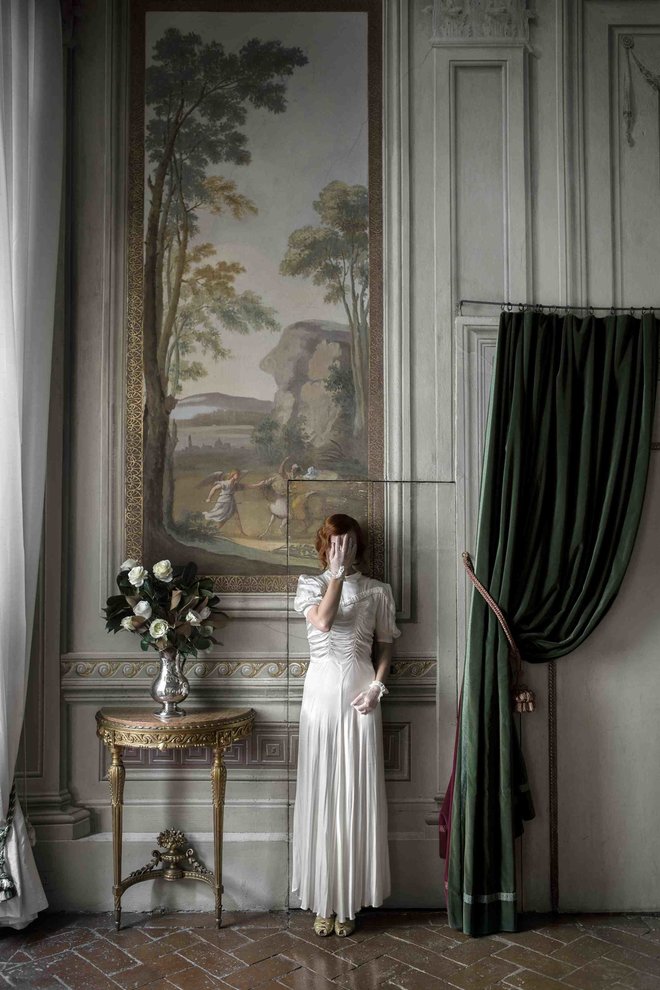 I can't help but see a connection between a character who must be seen by others to exist, and a photographer who needs to work alone. How do you see it?
When I was shooting this story, a friend of mine, a former ballet dancer, told me about his fear of the stage and how he always wished he could dance with no audience. The vision of him dancing for an empty theatre made me feel very connected to what he had said. I am sure many performers can relate to that, but being public in some form is usually the only way to make a living doing what you love. I have found a place in between that I can be comfortable with. I like the thought of my images entertaining people, so sharing them has a purpose. Without my fictional worlds and transformations, just like my character, I know I would feel faded, just not for the same reason as her.
Why is self-portraiture so significant to your photography? What can you express through your self that you cannot express in any other way?
I honestly don't see them as self-portraits and it has always scared me that some people might. I would never presume that my life would be of interest to anyone, but as for any art form, you have to take a little from what you know in order to make it relatable. I like telling stories and enjoy when people are amused by them. I do feel really lucky to be able to have a ba lance of reality and fiction in my life. In a way, I suppose I am escaping a little, I've just been doing it for so long that it feels natural. Turning into a toy soldier or a crying clown during the day helps me deal with mundanity.
I honestly don't see them as self-portraits and it has always scared me that some people might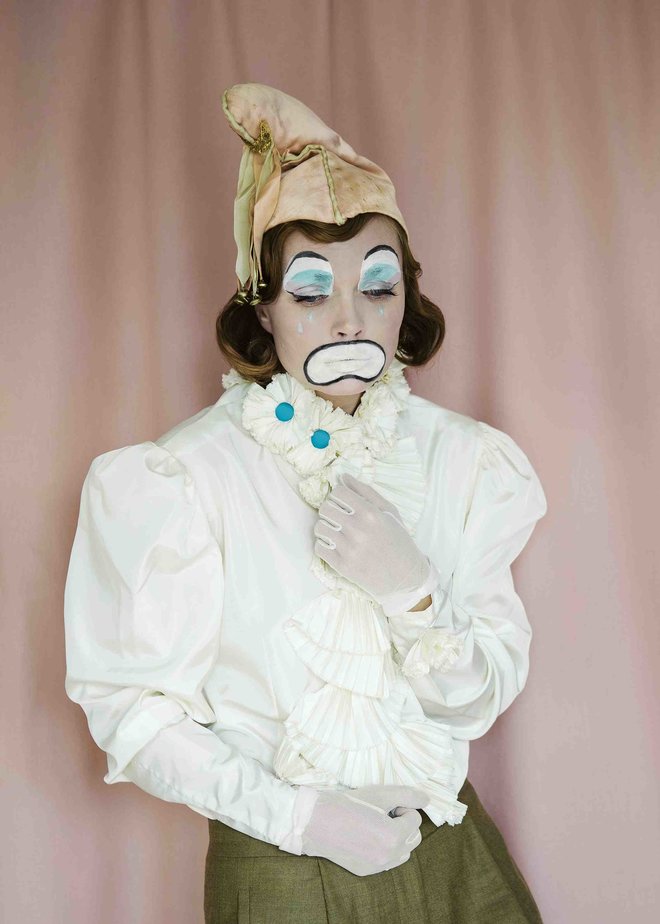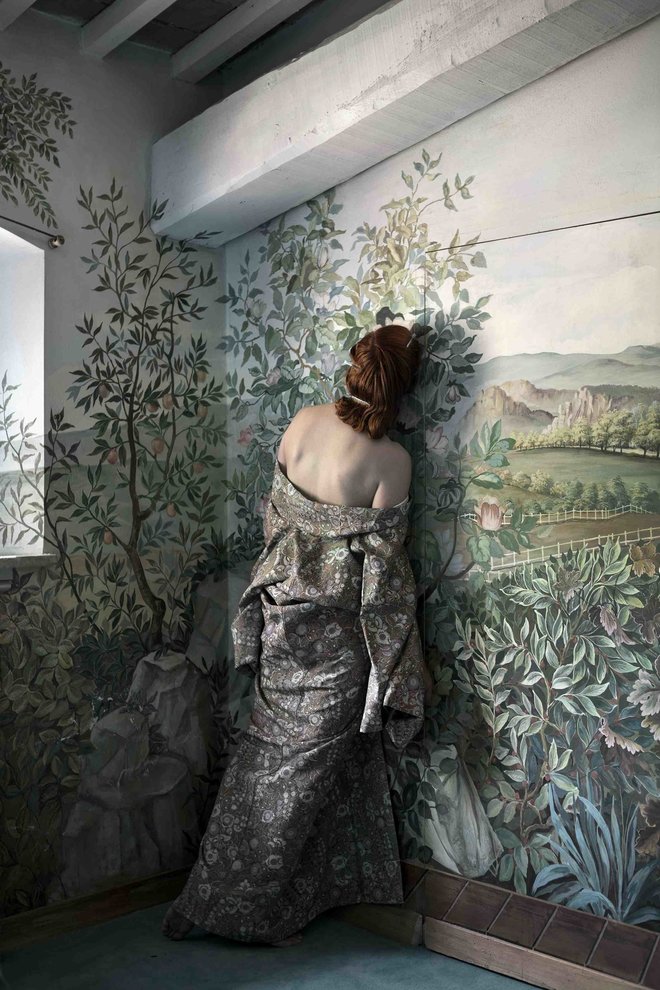 Is it more important to you that when we look at your images, we are able to recognise Anja Niemi the person, or Anja Niemi the photographer?
I definitely want people to recognise my work and not me! It's a good thing I look nothing like my characters!
---
This interview was featured in GUP#52, the Mirror issue. The Woman Who Never Existed will be on exhibit in 2017 at Shoot Gallery in Oslo (March 9 – April 30), Galerie Photo 12 in Paris (March 16 – April 22); and The Little Black Gallery in London (May 4 – 27). Anja Niemi is represented by The Little Black Gallery, London.