It used to be that sexually suggestive images would cause people to react in shock, outrage, disgust or maybe excitement from the taboo. Now, as nudity made its way past art and into mundane media purposes, we find ourselves overwhelmed with, and even numbed to, sexuality. Is there something that can still provoke us?
At the Portobello Market in London, art director Jonathan Schofield found at a second hand stall a folder named 'Variations on Sexual Themes', containing images of a couple having sex. By description alone, it sounds like it could be any general pornographic images – but in this case, he's transformed it into something a little different. The final presentation of the images show two anonymous people, their bodies intertwined, in fragments of sexual positions. The selected frame refuses to allow the common perspectives of pornography: there is no display of power, there is no reduction of the participants to objects of pleasure. The bodies are engaged in sexual acts without the eroticism that has invaded even non-nude photography.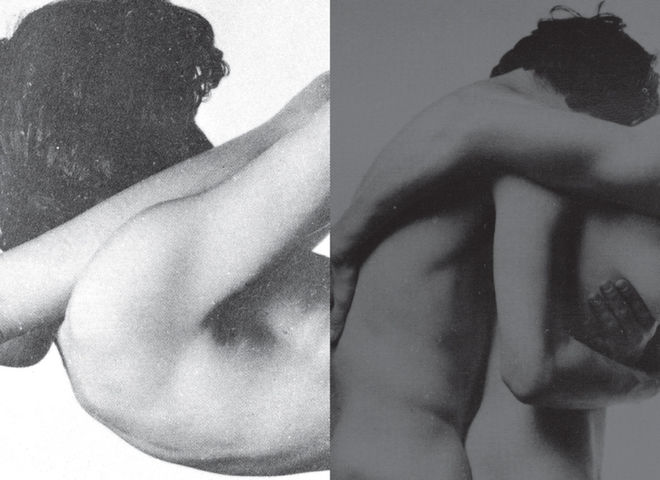 In an interview with Nowness, Schofield explains that he sees the pornographic use of images in modern media as something that is "becoming a lazy shortcut, to do something 'edgy' or 'avant-garde'". What he aims for in his body of work, is to question this mentality, "from an image-making point of view, not a moral one". Inspired by the images that he found by chance on the street, he published an edited version, Boy Meets Girl, to express his personal vision. Through cropping, scaling and orientation of the original pictures, he achieves a new definition of the work: an anti-pornographic stance.
Erotica in imagery has became a battle of one-upmanship, with each artist or agency trying to produce the most provocative representation, leading us away from sensuality with each step. With the addictive and limitless nature of this challenge, it feels as seductive as it feels abhorrent. Set against this backdrop, Boy Meets Girl serves as a kind of a visual rehab to this endless stream of 'in your face' pornography. The viewer can once again become an explorer rather than an addict of what he sees. It is imagery in which not just the body is centre of the attention, but the act of two persons that sexually interact with each other.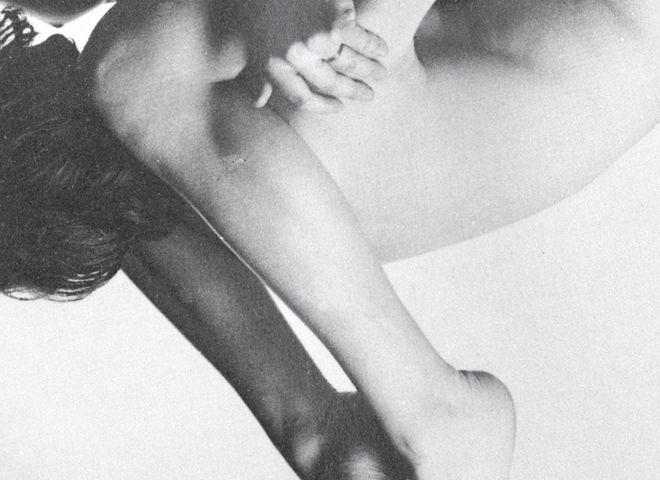 Instead of capitalising on the most erogenous and sexual parts of the bodies, the images draw attention to details, body forms and an intimate sensitive performance between two people. Within all its detail, the series reveals an appreciation of the human body and its movement and interaction, without making a distinction of value between the male and the female form. It is a non-judgemental investigation driven by a fascination of human anatomy, triggering associations with sculpture and body studies.
In most visual arts, anatomy is a key focus for development and improvement. The basic concept of how muscles and bones function and change with movement are vital in drawing, painting or animating a human figure. Even Leonardo da Vinci sought to improve his art through a better understanding of human anatomy. In contradiction to these other visual arts, in photography, aspects of anatomy are rather accidental – we do not need to study anatomy in order to accurately reproduce it, we need only observe it. Even with this skilled reproduction, however, there is still no guarantee of accuracy. Photographic imagery can be misleading about form, but beyond that, it also provides 'evidence' to viewers of what form the human body takes. Pornographic imagery and over-sexualised media blunts our responsiveness to a more sensitive representation of the body. The beauty of a muscle, a bone or a movement may have the power to release a sexual energy that cannot be reached by a pornographic image showing only a bare pair of breasts.
This difference between anatomical arts and photography is one way of approaching Boy Meets Girl. The development of an artwork with a pen or a chisel requires a thorough investment of each inch being created. This attention to detail required by the artist ensures some element of attention by the viewer as well: we must acknowledge the detailed effort, and we dwell on its similarities to reality or its distinctive fantasy. With his series, Schofield manages to trigger this way of seeing even within a photograph. The attention that the two persons pay to each other is also reflected in the images. Beyond picturing the body as a sexual tool, it also sculpts a study of its anatomic detail: the structure, texture and performance of each part.
Perhaps the only antidote to being saturated by pornographic imagery is a change of perception, and a recalibration to the subtlety of the human form. Perhaps then, the means of daring might be found not in showing nudity, but in withholding.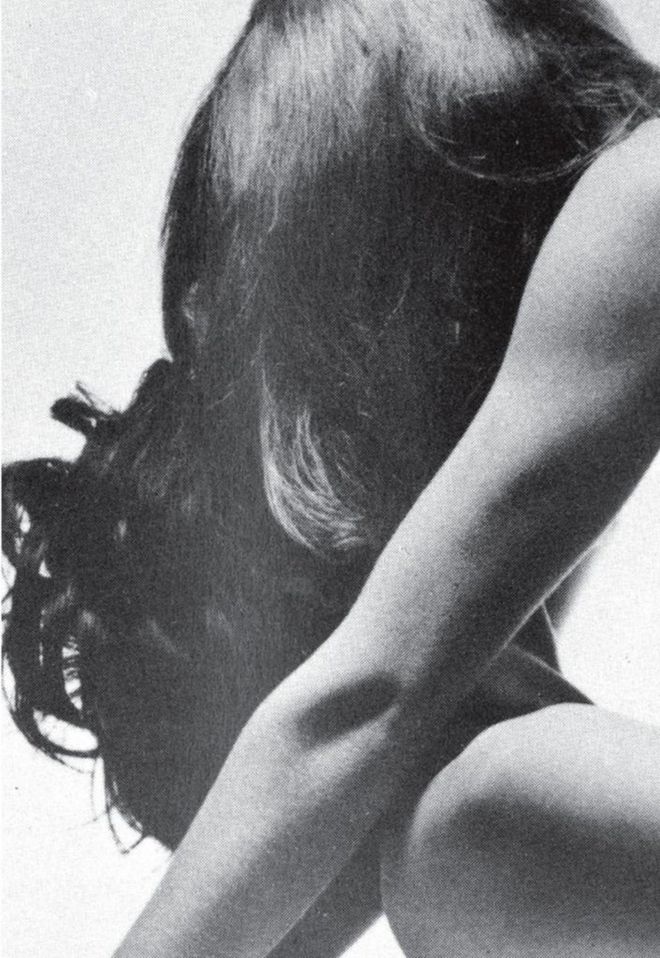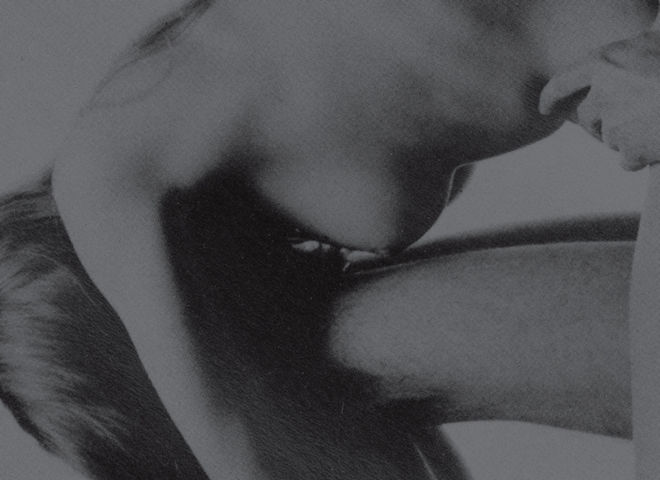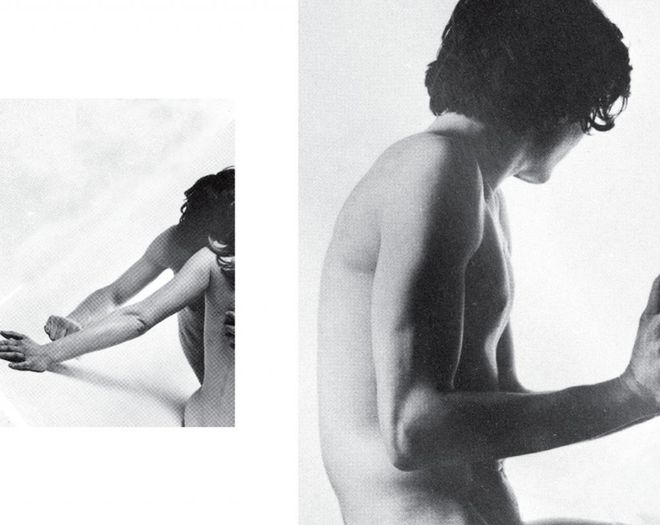 The whole series is visible in the ODISEO Magazine, Issue No. 4