Andrea Roversi (b. 1983) is a freelance photographer based in Rome, Italy. After studying Photojournalism at Scuola Romana di Fotografia in Rome, he received a special mention at the 2013 Fotografia Festival of Rome for his first body of work, Once Upon a Time. His project Dauðalogn, on rural life in Iceland, was presented at Slideluck Naples and Slideluck Tokyo 2016 and was published by Pagina99 and Io Donna. He speaks in this interview about looking for the intangible in a photograph, storytelling and using light to convey emotions.
Your latest project Dauðalogn is set in Iceland. Tell us more about the work.
After being hardly hit by the global economic crisis in 2008, Iceland has been the protagonist of a miraculous recovery. The island has chosen to take a step back (or forward?) returning to land and betting on a green and sustainable economy based on natural resources.
Dauðalogn – which means 'dead calm' in icelandic - is a journey through a country of sharp contrasts, but also the Bildungsroman of a child, Andry, becoming an adult in an open dialogue with an extreme nature.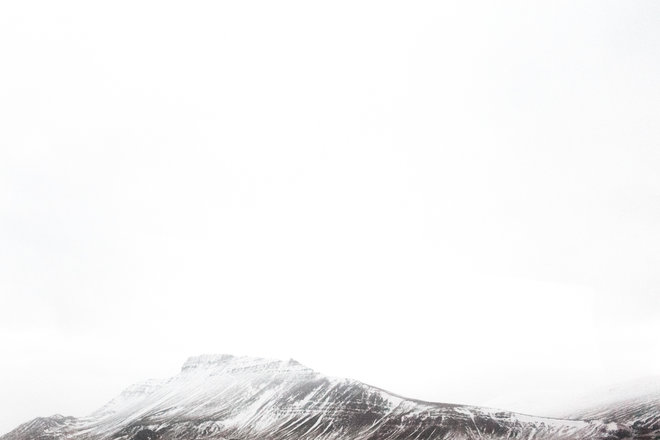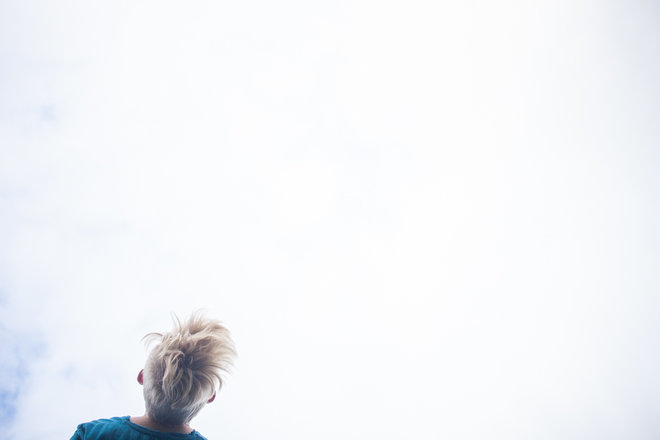 The starting point of this work, like your previous projects, seems to be rooted in reality, but there's then an evolution into something very oneiric and intangible. Why is that? And what is that you're searching for?
I am looking for something invisible, something that reveals itself only in a specific frame. Something that is almost unreal, something absolutely ephemeral that lives in an infinitely short moment. The stories I tell are not real, they are my stories. I describe my understanding of places and people. I describe what I feel during certain moments, it is a sort of story within the story: my pictures contain my story other than the stories of the places and the people depicted therein.
Do you consider yourself more of a documentary photographer or a fine art photographer?
I do not consider myself a documentary photographer, at least not in the meaning that is usually attributed to this expression. As I said before, I tell stories, but I do it in a very personal way, often overlooking certain elements that may document the story in a more didactic way. I rather focus on small details, and very short, unique moments. At the same time, I don't consider myself a fine art photographer. I have always thought that photographers can be divided into two macro-categories: the prosaic ones, and the poetic ones. What I am doing is trying to reach the poetic side of photography. Each picture is a verse, all the pictures of a project a poem.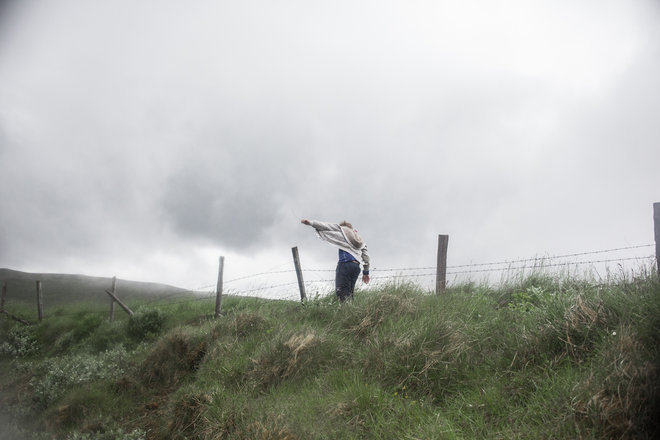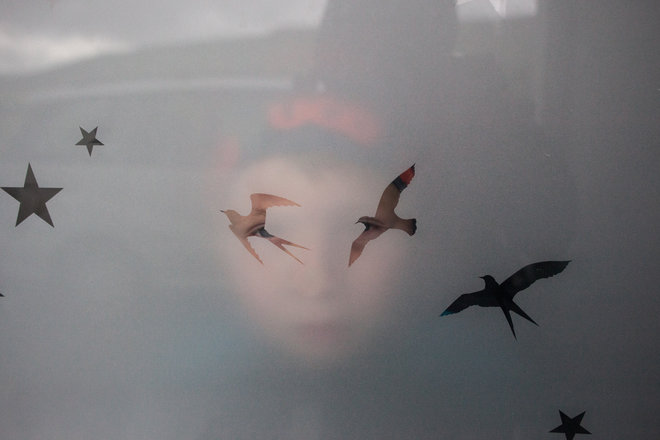 What attracted you to the medium of photography to begin with?
I have taken pictures for four years now. The reason why I started is not entirely clear to me. Maybe, it was because I needed to find a way to express my inner side, maybe it was because a friend of mine was trying to sell his old Canon. Or maybe it was just because these two things happened together in the same moment, at the right time.
Light seems to be an important way for you to reveal a sort of respect and distance. For example, you never fully reveal people's faces in your images, or you photograph your subjects from behind, and then it feels like you use the light to fill that distance. Is it actively a part of your creative process?
The light is a fundamental part of my pictures. It is not an additional element, but it's precisely the tool that I use to convey my emotions and feelings. It helps me a lot in shortening the distance between me and 'the other' and, most importantly, it gives me the possibility to depict people as I perceive them: the same picture taken with different light conditions (for instance, on a sunny or a foggy day) may completely change the perception of places and people. In Iceland, for example, I was looking for a light that could make the subjects of my pictures dreamlike, suspended, almost unreal. And I wanted both landscapes and people to convey these feelings. Also in my series MaiDomo, on Mixed Martial Arts, the light had a crucial role: I used it to hide the athletes' faces, feelings and fears. That's why I preferred a sharp light: it helped me to create the right atmosphere.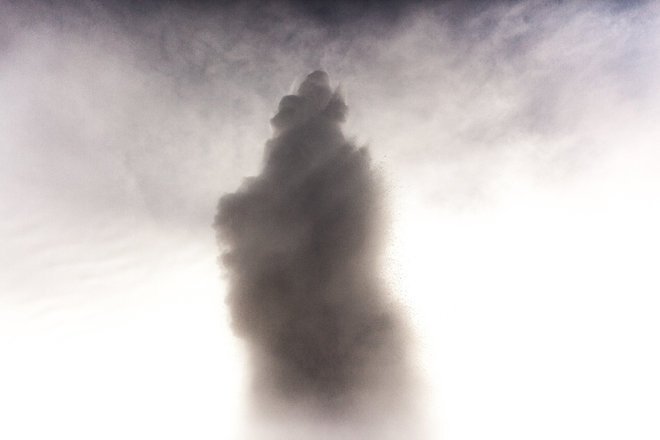 Who are the authors or artists that inspire you?
Over the years my photographic language has changed and, with it, my points of reference. Among my favourite photographers, there are Todd Hido, Patrick Taberna and all those photographers that, in addition to depicting reality, reinterpret it in a very personal way, going beyond the appearance of things.
What the 'dream story' you hope to photograph one day?
I would like to tell the story of a photographer that decides to move to live at a farm in Iceland (joking). But seriously, I would like to continue working in Iceland, a country that I love and that deserves more attention. I would like to find new stories and share them with people!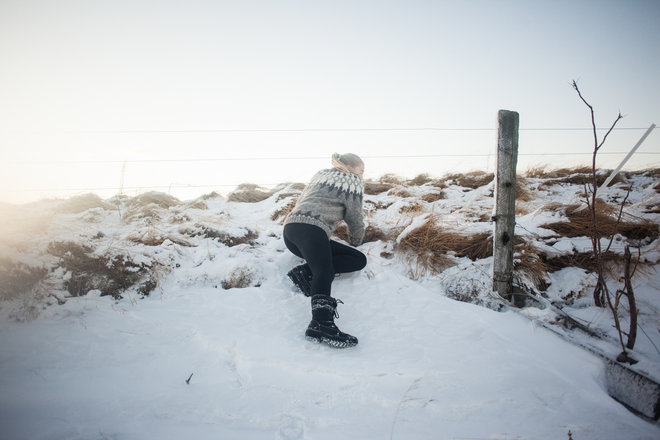 ---
See more of Andrea Roversi's work in our online portfolio of his series MaiDomo.