Acclaimed photographer and well-doer Sebastião Salgado (1944, Brazil) has joined forces with filmmaker Wim Wenders (1945, Germany) to make Salt of the Earth, a documentary on Salgado's forty years of photographing the world. More than just stunning imagery, however, this documentary also includes a political message that could be summarized as a counter-argument for the idea that there can be no change.
We already knew about Wenders' activism (as addressed, for example, in his publication of essays and conversations titled 'The Act Of Seeing') but the focus here is on Sebastião and his wife Lélia, and a project they started together in 1998, Instituto Terra, to restore a part of the Brazilian rainforest where Sebastião grew up.
But before arriving at that salvation, Salt of the Earth is first and foremost about guiding us through the dramas that Salgado encountered throughout his photographic life – a career that started rather late. It was at the age of 29, as he abandoned his work for the International Coffee Organization, that he took up photography seriously as a profession. Being trained as an economist and often having travelled to Africa on missions for the World Bank, however, Salgado was already pretty knowledgeable about how the world turns; he had witnessed from up close the unbalance and unfairness of geo-politics and also how fragile and thin the layer of civilization can be.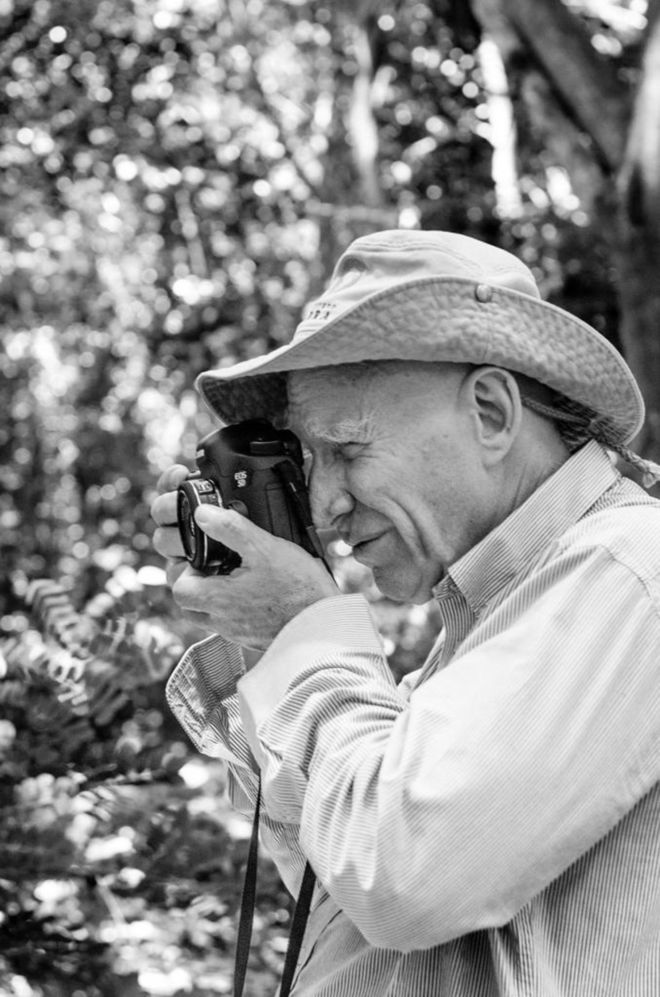 And boy, did he manage to get that captured with his camera! Supported by the storytelling talent of Wenders, we are awed with the big screen versions of some of Salgado's by now iconic images, the mesmerizing photographs that he made during a consistent series of long-term projects. In Salt of the Earth, we come to understand how firmly Sebastião's career is shaped by these longitudinal commitments to certain regions, to particular themes, and also the significant role that his wife has had in the organization and production of it all. Her love for this man must have been stretched along with her belief in his quest, for Sebastião Salgado really does not have the character to sit still, nor has he proven to be the domestic type. He did not get to spend much time with his eldest son, Juliano (1973) – who also plays an active role in the production of the film, making it even more of a family venture – but apparently this was soon accepted by his family; it was the only way.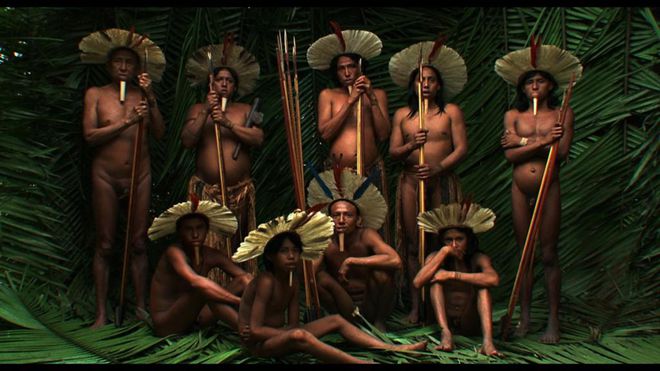 Salgado's voice-over commentary gives relevant context to the photos, which includes the series Other Americas and Sahel (early '80s), Workers (late 80s - early '90s), the warzones in Rwanda, Yugoslavia and Iraq (early-mid '90s), and Genesis (2004-2013). The commentary also manages to deliver a balanced contrast between his rational, rather straightforward decisions to take on these megalomanic projects and the hypnotizing aesthetics of the pictures themselves, mixed with the hair-raising violations of and by humanity that the images deal with.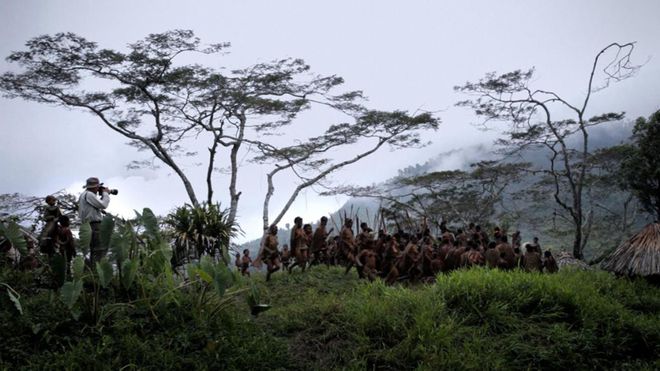 It is that odd and uncomfortable paradox between the beauty of the images and the harsh reality they reveal for which Salgado has been widely praised and criticized over the years. But the disturbing quality of Salgado's work that so divides viewers eventually has its effective outcome: one simply cannot withdraw the eye from these sober but piercing monochromatic pictures (black and white, but including a wide range of subtle grey tones in between). With that, engagement with the viewer is secured; we are commited to witness what he once had before his lens.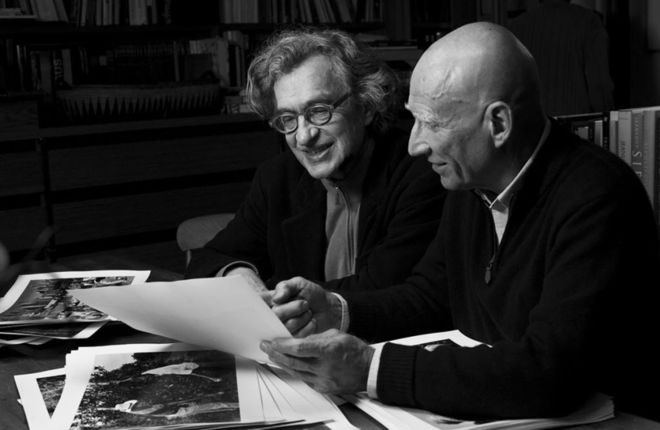 Salt of the Earth (2014) has been released earlier this year and can be seen in cinemas around the world.
Follow the links for more info about Sebastião Salgado and Salt of the Earth.