American photographer Robert Mapplethorpe (1946-1989) was famous for his photos of flowers, celebrities and, controversially, for his sexualised male nudes and images of sadomasochism. Mapplethorpe treated this wide variety of topics all in his trademark style: against neutral backgrounds with careful lighting in tight compositions.

In Robert Mapplethorpe: The Photographs, editors Paul Martineau and Britt Salvesen selected 241 iconic and lesser known images from the former Mapplethorpe Foundation's collection, which was jointly acquired in 2011 by the J. Paul Getty Museum and the Los Angeles County Museum of Art. The book is subdivided into four parts, dedicated to different aspects of Mapplethorpe's art: his visual language, the controversies about his photos, his inspirations, and the development of his career. In full-page prints, the book shows many of Mapplethorpe's published photos; in smaller prints it shows sketches and inspirations.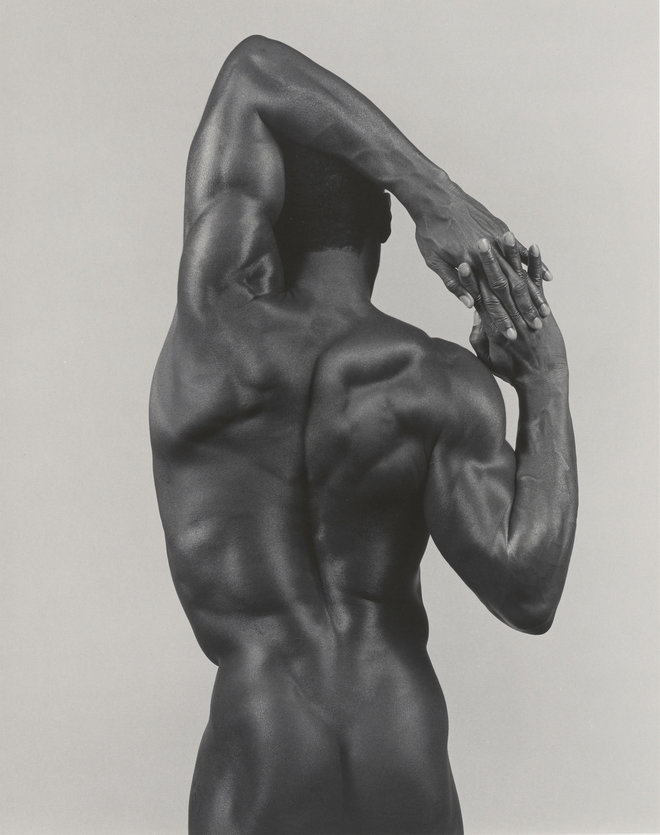 Some three decades after the height of Mapplethorpe's career, the book is able to give an overview of the New York artist's work and what it has meant to photography. In the early 1970s, Mapplethorpe started taking Polaroids as a fast way to produce images for his collage art, and the medium fascinated him so much that he soon turned his attention entirely to photography. As one of the essays in the book observes, Mapplethorpe's shift to the medium of photography happened concurrently with the destigmatisation, and increasing visibility, of homosexuality in New York. It was the right place and moment for Mapplethorpe to start his photographic career. While Mapplethorpe of course wasn't the first artist to depict nude men in homoerotic terms, he became the first to bring a large body of homoerotic art into museums and galleries.
even to a present-day audience, Mapplethorpe's work hasn't become tame.
Yet, right after Mapplethorpe's death in 1989, it wasn't sure how he would go down in history: as a pornographer or a significant artist. One museum director, who put on a retrospective of Mapplethorpe's work in Cincinnati, was charged with obscenity on opening day. It was the first case in America in which a museum director was prosecuted for the art he was showing. The director was acquitted, but another show in the same tour was cancelled.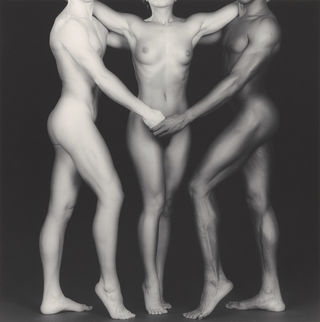 Homosexuality is, in many societies, far less controversial now than it was in the '70s and '80s. Yet, even to a present-day audience, Mapplethorpe's work hasn't become tame. That has less to do with the homoeroticism than with the haptic feel of the images. A pinky finger entering a urethra, or a muscled arm disappearing into an anus, continue to stir the viewer, while a bouquet of flowers doesn't serve as mere decoration, but leans dramatically over, giving the sense that something is about to happen. The matter-of-fact way in which Mapplethorpe frames such disturbances ensures the viewer's attention is fully directed to the dramatic gestures and poses, yet it remains a question of the viewer's interpretation to see them as pornography or art, or both.


Robert Mapplethorpe: The Photographs was published together with another J. Paul Getty Museum Publication; Robert Mapplethorpe: The Archive. This publication is available for purchase on the J. Paul Getty Museum website.