Ken Schles's photos of nightlife and abandoned buildings made him the photographer for New York's underground scene of the 1980s, a period that was known for artists, musicians and writers running into each other within an area of just a few blocks in the Lower East Side. In his 1988 book Invisible City, recently reprinted by Steidl, Schles focused on the poverty and criminality that was also pervasive in the area. We talked with Schles about surviving in New York, photographing your own neighbourhood, and learning to see what's right in front of you.
"Punk rock, homosexuals, hip hop... the larger culture was like 'oh my god what is that shit?'" Ken Schles says when I call him in his Brooklyn home. By his request, we're talking on the phone instead of by Skype, so he can "pace around better". Schles was born in New York City in 1960, though he spent his adolescence in the suburbs. In 1978 he moved back to the city to study art under Lisette Model and Larry Fink. But while the intellectual and artistic inspiration was good, the living conditions weren't. His apartment often didn't have heat or hot water, and he was told that if he went out on the fire escape he'd get shot. Meanwhile he photographed parties, the street at any hour of the day or night, abandoned buildings, and his friends.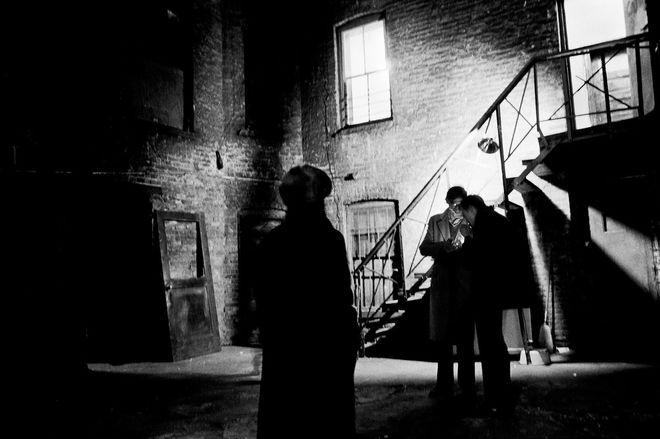 "I always think of my first photos," Schles says, "as coming of age in this world that for me was dangerous and scary. My neighbourhood was a lawless, deadly place. I watched friends getting involved with heroin or getting sick with AIDS. I wouldn't take certain streets because they were controlled by the Hells Angels or prowled by junkies in need of a fix. Walking out the door with a camera helped me justify risking my life every day."
More than just a way of getting the nerve to walk around his neighbourhood, photography of his surroundings served another purpose, too. During his studies he worked as a printer for several Magnum photographers. While they travelled the world, Schles decided he wanted to stay exactly where he was. "The image of the Magnum photographer at the time was of this heroic white guy that went some place, risking their life to get a picture of some horrible condition in a war zone or famine… and then bring it back to be published in the West, where the image was used, many times, to reinforce a prevailing exploitative power relationship. But I wanted to focus on my own little neighbourhood, to analyse my place instead of some other place far away."
I was in a New York that had never been seen before
That little neighbourhood, the Lower East Side, was in fact becoming very well known. While Schles wanted to show the struggles that he and his friends went through to survive on a daily basis, publishers and magazines were more interested in the celebrities that Schles might have pictures of. "I'd taken photos in night clubs and at parties," Schles explains, "but I didn't want to show them at the time. Publishers asked 'Do you have pictures of Basquiat, do you have pictures of Andy Warhol?' I remember there was a big article in Vogue magazine that used an image of mine across the opening spread. The article talked about this new hip downtown culture. I felt conflicted about that. Yes, the artists living here all wanted to be recognised and they needed to make money, but the scene was also getting co-opted and the neighbourhood was losing a quality that made it special. So I decided I didn't want my photos to be used to glorify celebrity."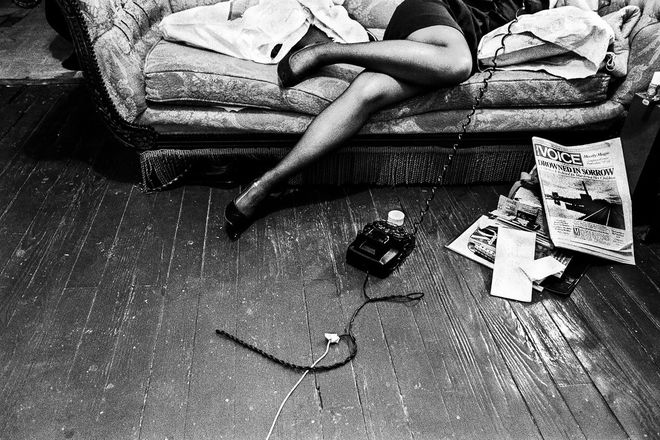 It was hard to get around the celebrities, though. Schles remembers that when he tried to get a book of his work out, publishers told him to find a celebrity to back the project. And that just wasn't the book he wanted to make. He liked Larry Clark's Tulsa and Robert Frank's The Americans: "Books that weren't trying to be massive best-sellers, books that were their own thing. But I had very few options to make a book like that at the time, since most publishers only printed pretty landscape books or large retrospectives. Through the course of showing the book (that would eventually become Invisible City) to publishers, I edited it into something tinier with a tighter edit. It became quite a small book, which made it even less attractive – nobody published a book that small back then. At a certain point I felt like I'd run out of options. Self-publishing wasn't really viable — and that was it. New York was the publishing centre of the world, and I ran the project through most everybody without success."
Then, on a hot summer night in 1988 Schles got a phone call from Jack Woody of Twelvetrees Press. Schles chuckles as he remembers. "He said to me: 'Your book is so depressing, I have to publish it.' He got what the book was about!" Woody then asked Schles if he wanted to add more photos to the book, since it was so small. Schles said he didn't: "I simply liked the smallness of it and I was done editing it, I thought the book had gotten better during the process of editing it down."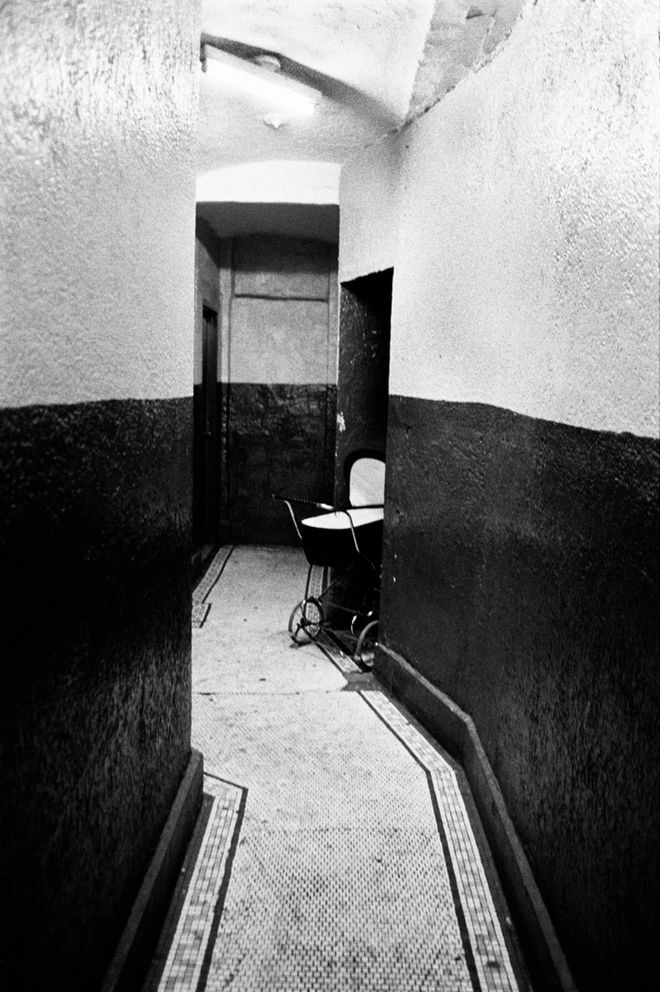 Schles continued his career over the next 25 years by making several other books and becoming an
adjunct teacher at ICP
. Meanwhile his first book
,
Invisible City
,
only grew in popularity. Since the original book was printed in a small edition of only 2000 copies, over the years, it had become very hard to come by. In 2014, renowned publishing company Steidl republished it, breathing new life into his classic body of New York work. Again Schles was asked if he'd like to add images, but once again, Schles decided to keep the book small. This time, however, he realised that his archive from that period was large enough to make another book, so he built upon the project by adding a sister publication to be released at the same time: Night Walk. "With this book I gave myself more freedom to show the parties and the celebrities," Schles says. "Back then I was very conscious of the media's co-option and exploitation of the scene. But now, the clubs didn't exist anymore, so... I think when we look at the images now we can get a sense of what that time and place was both emotionally and culturally. It might get romanticised, but I can't control that. In fact, over the years, I've met people who told me they moved to New York after seeing Invisible City because they thought it was so cool. I was like, 'what is going on'? But people are gonna do with it what they want to. So they'll say it was so cool, and hip… Even though what I tried to say in the book was that my life in that place was something I struggled with. —I'm glad that there's a record of it."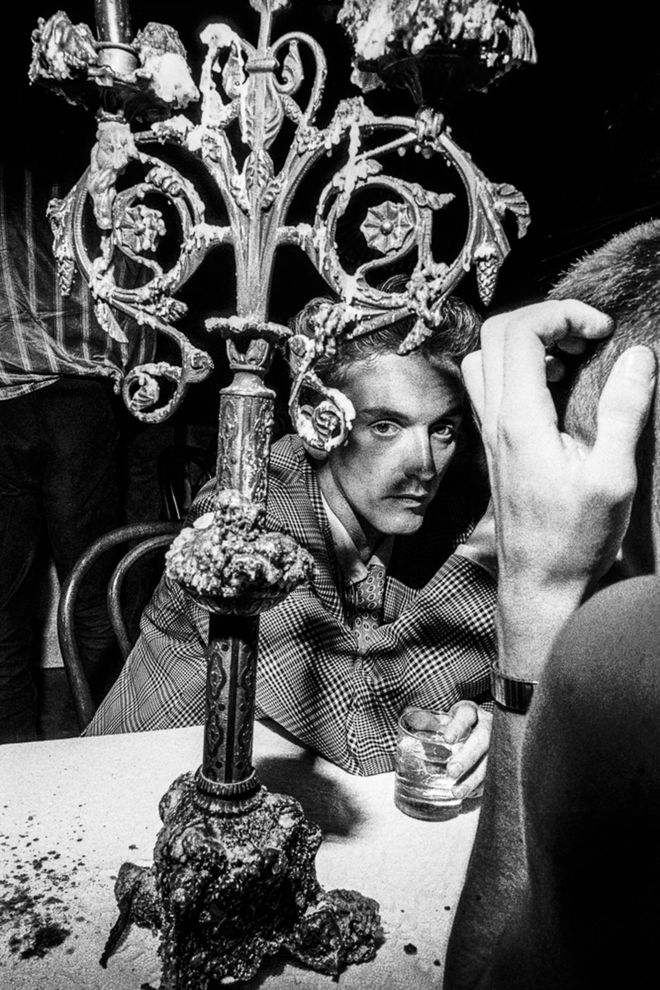 Preserving stories is something photography can do, and Schles hopes his photos serve that purpose. So, in Night Walk there's a photo of a young man looking through a candelabra and almost looking at the camera, but not quite. "There's something about his presence that's very tangible," Schles says. "I knew him only vaguely at the time, he was this British club kid, and I knew that he was involved in heroin. Recently I heard the end of the story, I found out that he died of AIDS."
Yet, even in knowing his story, Schles makes clear that seeing a portrait doesn't necessarily enable us to know the person better; rather, it makes us realise how little we know of them. "I was just in The Netherlands," Schles says, "and I saw a big exhibition of Rembrandt's late work. In his portraits you really get a sense of a human being at the other end of the canvas. But even if you feel that presence, the question of who exactly that person is on the other end can never be answered. It's baked into our psyche that we try to connect with the other. So we make objects that both mystify and demystify that longing. The wonderful thing about an image is that it is incomplete. It's the process that we go through to complete it which makes it so compelling to us."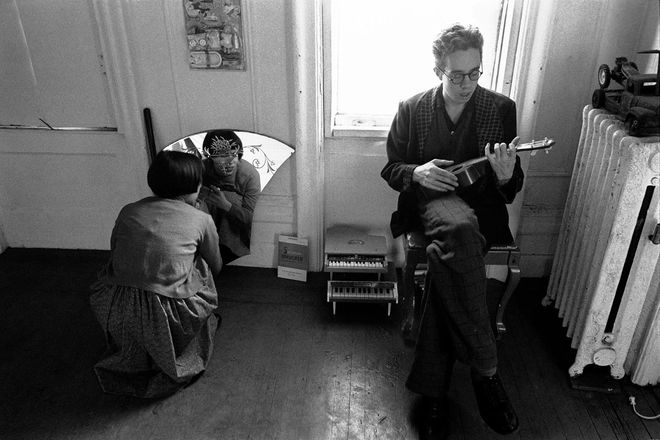 Throughout his photo career and explicitly in his 2008 book A New History of Photography
,
in which he writes about the medium, Schles explores the process of looking, and the meanings we attach to what we see. "We have this idea of what the world is. That idea is in our heads. But we also have primary experience, which often interrupts our thoughts. I think that the world as it presents itself to us, if we're open to it, is a constant surprise. There can be something right in front of us, that might stop us and pull us out of our fantasies."
Schles thinks that Invisible City thanks its existence precisely to such a visual interruption of pre-existing images. "I'd grown up with the whole mythology of what New York was," he says. "I'd been told what it was from my family, I'd seen it in movies, and I'd read about it in the papers. But you also sort of realise that your experience of the world is a unique experience, and that I was in a New York that had never been seen before. You may have to weed through all the baggage of culture that you're given, and each generation, each person has to do that. Yet that's exactly what's cool about being alive: you have a unique perspective."


An exhibition of Invisible City/Night Walk 1983 - 1989 is on view at Noorderlicht Fotogalerie until June 7th 2015.

This article was also published as a Dutch article on NewDawn.