In the ten years of GUP's existence, from when we started in 2005 until present day, the printed book has proven to be one of the most powerful media in the field of creative and documentary photography. Now, as we celebrate our tenth anniversary, we asked a selection of experts to share their opinions on the developments in book production and design over this time, and to critically reflect on the trends at stake. This is the third and final part of the article Printed Matters. Read Part I (GUP#47) and Part II (online) of this article for the full story.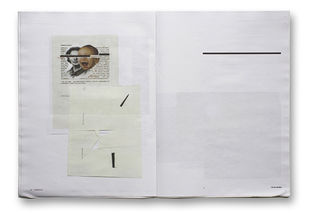 Photographer Rob Hornstra has been a prolific lover of the medium of the photobook and has gained plenty of experience on publishing over the years. Initially, he followed the route of self-publishing, as he produced a series of booklets (the Sketchbook Series) on stories in the Caucasus region that he made, together with journalist Arnold Van Bruggen. In GUP #47, he explained his motivation to transition from self-publishing to making an overview book with a major publishing house (An Atlas of War and Tourism, Aperture) but we were also interested in a book club he recently initiated.

"My ambition is to bring photobooks to the attention of a larger and new audience," says Hornstra of the book club. "I am personally convinced that there are many people interested that hardly know about this medium. Since the start of my career, I see it as a challenge and necessity to expand the audience for (documentary) photography within our pretty much inward-looking community. I am sure I can inspire people to read and buy books if they only have the chance to get to know or understand the medium. I am convinced there is a lot more potential and so I started this book club in close collaboration with the Utrecht based organization FOTODOK."
My ambition is to bring photobooks to the attention of a larger and new audience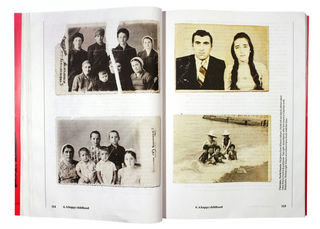 The growing interest in photobooks can also be recognized in the urge to canonise the history of the medium. The photographer Martin Parr, who is also a fierce collector of books, has become an influential voice with respect to the qualification of photobooks. In association with the critic and writer Gerry Badger, Parr has presented three volumes of The Photobook: A History so far, a canon of what they consider to be the most significant titles that have been published internationally over the years, including a good number of contemporary books.
Edie Peters, owner of the PhotoQ Bookshop in Amsterdam, acknowledges the influence of the Badger/Parr volumes and canonisations of specific countries and continents – including Latin America, Switzerland, The Netherlands, Japan and China – presented by other authors and institutions. He says he has experienced customers being specifically interested in titles, which were included in those overviews, but he also feels that "it leads to a form of inflation."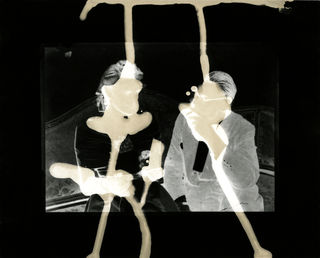 Publisher Maarten Schilt (Schilt Publishing) also questions the relevance of canonization. Despite the fact that a few titles from his publishing house have been included in the Parr/Badger volumes, he is not convinced that these compendiums are able to make for an 'ultimate' collection: "I am not sure if these kinds of books really help to filter the quality. In the end it is an opinion of a small group of people."

"Besides," says Schilt, "it can be the case that great books slip through and do not get the attention they deserve. Overview books also only cover a relatively short period of time. So they are, in a way, not up to date anymore the moment they appear." Peters has a similar view of the timeliness: "Those books-on-books are not so influential anymore compared with ten years ago. Many people, myself included, are mainly influenced by blogs and online magazines."
Those books-on-books are not so influential anymore compared with ten years ago
Another way to try to filter through the mass amounts of photobooks according to quality is through awards. Dieter Neubert, the initiator of the International Photobookfestival in Kassel, explains why they created an award: "The Kasseler Fotoforum started a little photo festival in Kassel in 2005 and since 2008 the event has an exclusive focus on the photobook. From the beginning we made a list of best photobooks chosen by international experts. This still is our annual 'Photobook Award' but because of the many Photobook Awards all over, we now call it 'Best Photobooks'."
He continues by stressing the special award for dummy books: "The Kassel Dummy Award was established in 2010, mainly to support young photographers and to let them have the chance to get their book published. Anyone can apply and we are now getting around 500 photobook dummies from all over the world every year and make a shortlist with around 50 books which travel and are exhibited at other festivals and fairs all over Europe and to South America. The winner is guaranteed to produce a book."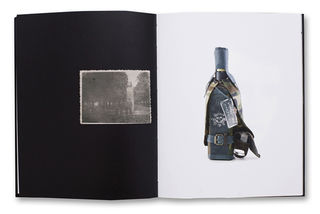 Something similar is happening with other feathers-in-the-cap initiatives. Aperture, in collaboration with Paris Photo, advertises their own award as "celebrating the book's contribution to the evolving narrative of photography", for example. They get over 1,000 photobook dummies sent in by photographers from all over the world, and the thirty-something titles that are shortlisted by an expert jury are first seen at the Grand Palais in Paris in November each year before travelling to several other venues around the world to be exhibited there.
Neubert also emphasises the importance of the travelling aspect of the Kassel photobook award: "The travelling exhibition of the shortlisted dummy books and the Best Photobooks are a very good way to spread the newest ideas in photography and bookmaking to an international audience. In the case of Kassel, at least, I can say that our cooperation partners are very happy to add this very low cost exhibition to their festival activities. It is easy to install and only needs a shelf to have the titles presented together."

Aperture gets over 1,000 photobook dummies sent in by photographers from all over the world
These awards are granted by juries and the books are reviewed by acknowledged experts in the field. But how do they recognize quality in a photobook? Jorg Colberg, a renowned blogger, says he is aware of the difficulty in defining a book as being 'outstanding'. While some elements can be fairly compared – like production quality, the selection and sequencing of images for example – and can be included in a rating with objective standards, he admits that there is a subjective element that he can't really can get a grip on. "Some books I simply respond to very excitedly," Colberg says, "even though in terms of the ratings they're occasionally not as high as others. Ultimately, it's art, and that's what art does."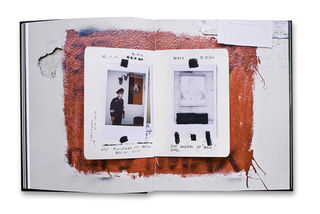 Finally, Colberg also has a specific view on photostories that are presented in the format of an e-book. He admits that he hasn't really been following the activities in the field of electronic publication of photobooks from up close but hopes that there will eventually be photographers who can pull it off in a relevant manner: "At some stage, it might be both practically and economically feasible to do a book on demand and get the quality that publishers like MACK, Steidl, or Hatje Cantz deliver. Such books could then exist in an 'e' version – as some sort of teaser, and someone really interested in a book would then order their own copy. But, until now at least, if you think about what makes a photobook a photobook, it's the fact that it's a physical object with very specific properties that do not necessarily translate well into the 'e' form. So as an equivalent of the physical photobook, e-photobooks still make very little sense to me."
This is the third and final part of the article Printed Matters. Part I (GUP#47) and Part II (online) of this article have been previously published.