In the ten years of GUP's existence, from when we started in 2005 until present day, the printed book has proven to be one of the most powerful media in the field of creative and documentary photography. Now, as we celebrate our tenth anniversary, we asked a selection of experts to share their opinions on the developments in book production and design over this time, and to critically reflect on the trends at stake. This is a continuation of the article Printed Matters, published in GUP#47, in which we concentrated on the difference between 'traditional' and do-it-yourself publishing. Read Part I (GUP#47) and Part III (online) of this article for the full story.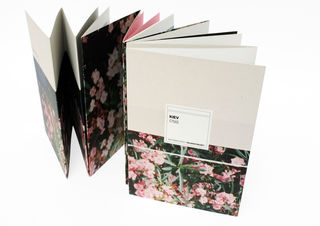 The photobook market is alive and kicking, and its combined retail value has reached over $1 billion in the last few years. However, that spectacular revenue is mainly going in the direction of companies like Blurb, Shutterfly, Artifact Uprising and others offering the service to create your one-off, personal book with pictures. Instead of big, bulky photo albums and scrapbooks we, the public, now have digital folders and social media to organize and share our memories, and these online services raise the opportunity for actual photobook printing. Blurb and the like target the average consumer, but have also found a market in professionals. When asking for his opinion on this, the Dutch photographer Rob Hornstra mentions that he is not a big fan, though he can understand why some 'colleague' photographers use Blurb as a tool to create a photobook dummy. But, according to Hornstra, "publishers do not need to see it in that format to recognize the quality of a body of work."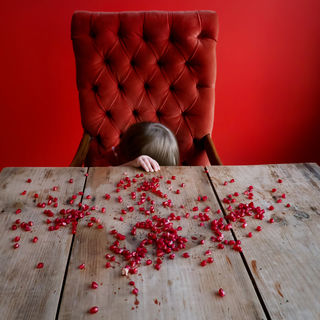 This raises the question of how (and at what stage) photographers actually make contact with a publisher. We asked Maarten Schilt, who runs his own publishing house (Schilt Publishing), for his experience. He likes to refer to himself as being 'traditional', which to him means: actively working together with artists and helping them with their careers. "Apart from having the necessary click between the publishing house and the author, the second most important factor is money, unfortunately," says Schilt. He furthermore states that "once the decision has been made to work together in principle – including a first design session – we start with seriously estimating a budget. We further need to decide on the balance between our own investment and alternative, external funding. Only when all parties are assured of this being solvable, can we then sign a deal and announce the book to our distributors. We work with big companies (Thames & Hudson and Ingram) and they need to be informed well in advance, and once that step has been made there is not much space to alter the concept of a book."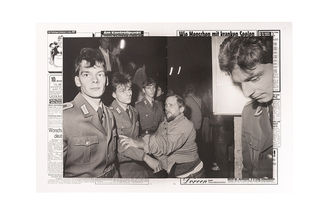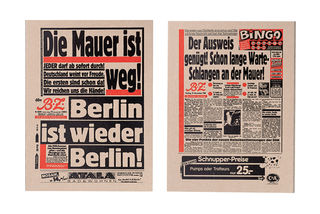 Schilt's ambition is to establish a list of titles that together represent a certain taste and engagement with specific social interests. However, "books are often published just for the sake of it, not because they bring something extra," he says. Regardless of their potential quality or what they are about, there are too many titles brought to the market which, to his opinion "is quite shameless and a dead-end. Real publishing is all about quality and consistency. Otherwise it is called 'packaging'. Nothing wrong with that in principle but it is another sport." Schilt is convinced that this will ultimately lead to bad sales, as no publishing house can market that many books well enough, "unless they invest huge amounts of money in marketing, which they don't of course, for then they won't make money anymore."
Real publishing is all about quality and consistency. Otherwise it is called 'packaging'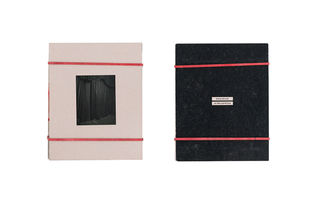 Although he sometimes advises a photographer to self-publish, Schilt also considers the suggestion that DIY-books are a blessing for the market and good for photographers in general a false representation of reality: "Overproduction of books means very simply that fewer books from any title are being sold. That is an economic law of supply and demand."
Edie Peters, who recently opened the PhotoQ Bookshop (a specialized store for photobooks in Amsterdam) mentions that there are many people who like photobooks as tangible objects. But are they also buying? "I am happy to say that about half the clients that visit the physical shop leave it after buying one or more books. I think that is efficient," says Peters. Although running a shop specialised in art and documentary photobooks is not an easy task he is not pessimistic: "I don't want to complain. When the PhotoQ Bookshop started I was aware of the big companies like Amazon. There are also other kinds of rivalry, arriving from museum shops, self-distribution, etcetera. But I feel that the shop I run should be one cog wheel in a bigger network of people, companies and institutions that are involved in photography and creativity."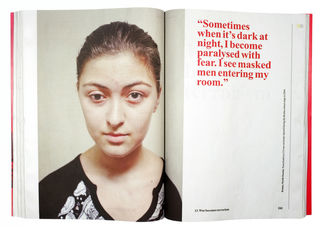 "A book should be good and interesting for me personally," Edie Peters replies on the question what it is exactly that makes him decide to include a title in his shop. "That means: strong message, great photography, little text, and a design that all fits together into a seductive product. Preferably I have books with a story linked to what is happening in society, with photography that can interest or even overwhelm me. It can be both traditionally published or self-produced – many photographers come to me promoting their book and offering it for sale at the shop – but it should always have the ability to be sold. I am shopkeeper after all."
Strong message, great photography, little text, and a design that all fits together into a seductive product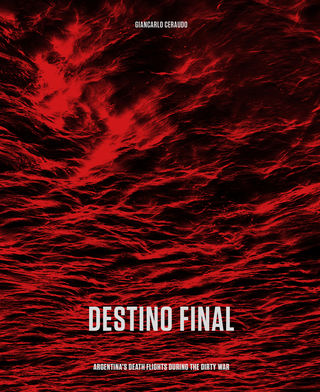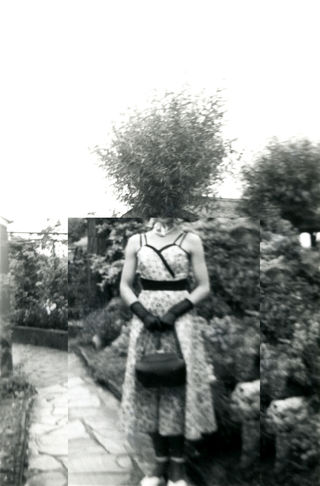 The opinion of critics seems to matter to photographers. Jörg Colberg is one of those critics who gained authority by giving his opinion on photobooks. He says that he can't guarantee a review for every book, because he simply doesn't have the time for it and also doesn't feel the appetite to say something about the things that don't appeal to him at all. Also, he never reviews PDFs of books. According to Colberg this is akin to reviewing a meal based on the recipe: "Books are physical objects, and there are just too many books that I would have never even remotely understood (in terms of the experience they provide) had I just looked at a PDF format of it. In PDF form, books simply don't function the same."

Over time, audio-visual tools like Vimeo and YouTube have been activated more frequently in order to show and discuss books. Colberg likes to stress, however, that these should not to be considered actual reviews: "I made videos talking about the books by flipping through the pages with some stream of consciousness narrative over it. But I stopped doing those videos for a while when I saw that people mistook them for reviews; and I only recently re-started doing them, this time very consciously adding a critical component and also including ratings." While some viewers might intuit a concern for 'spoiling' the book by showing too much of it, he doesn't see why showing large parts of the book would be a downside: "After all, in a book shop, you're going to be looking at as much as you need or want before committing to buy the book. The main disadvantage is that as a viewer you are just that, a passive viewer who does not have the object in front of you. That's the biggest limitation. Ideally, you would be able to handle the physical object."
This is segment II of a three part article concerning a survey among a selection of experts, showcasing their view on the state of the photobook. Read Part I (GUP#47) and Part III (online) of this article for the full story.