Kim Preston (b. 1979, Australia) produced a series of photographs to express her concern about the 'trash vortex' of the North Pacific Ocean as part of a school assignment, and was immediately picked up by several online publications, both of photographic and environmental interest. She also recently won a Student of the Year award from the Australian Commercial and Media Photographers Association (ACMP), in the advertising category. She speaks with GUP about the motivation behind her project, and the use of photography to inspire change.


What prompted you to create this series? It wasn't originally part of a commercial assignment, correct?

The series was actually a school assignment, where we had to create a pretend client (in this case Greenpeace) and a pretend brief, in the type of industry we'd like to work in. I call it commercial, because it's Commercial-ish work, but there is no actual client. Just to be clear though, the concept is mine.
I only heard about the trash vortex a few years ago, and was both shocked by the scale of the issue, and saddened by how seemingly little is being done to help fix the problem. I wanted to create images that would make people think about the issue more deeply than they might have done had I used more shocking scare tactic type images. In some ways, I think we will have to start seeing beauty within the environmental destruction of our planet, because we certainly seem to be hell bent on making sure there is no natural beauty left untouched by our wastefulness.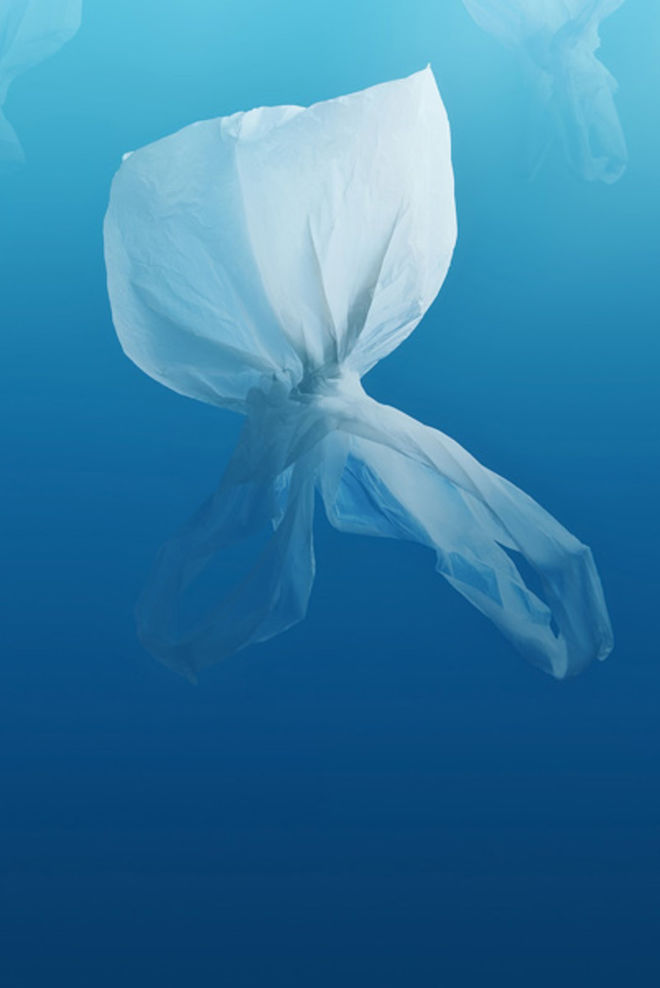 Yes, you've definitely taken another approach than the depressing images of strangled and dying animals; they're beautiful, a bit light-hearted, even humorous. In what way do you hope this specific approach can be effective at getting the message across to viewers?

Shocking images have their place, but given the glut of imagery viewers are faced with every day I feel it's important to try different tactics as well. My hope is that they will engage viewers who would otherwise be turned off, or even somewhat immune, to the more obviously depressing reality.

It is important to me for viewers to think for themselves, and come to their own conclusions about the issue. If you present an image of a dead bird cut open to reveal a stomach full of plastic, you give the whole thing away. The viewer sees it, but having to do no work themselves, can easily just move on. Whereas I think by showing the viewer something familiar, but with a twist, it allows them the ability to write the story themselves, hopefully with the result that they'll care more about the outcome.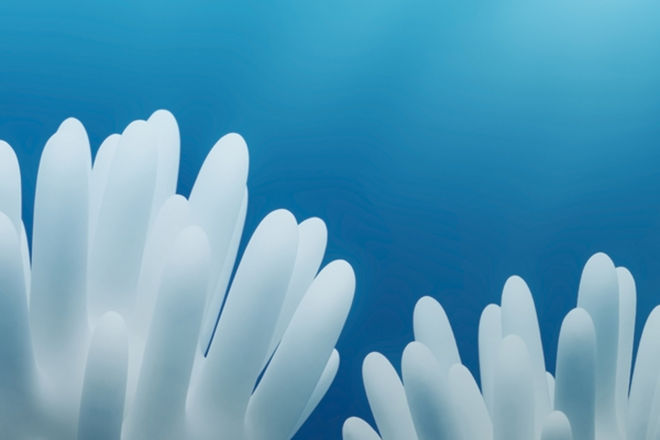 Do you think there's an implicit danger in being able to see beauty in the destruction? What responsibility do you think photographers have in balancing the importance of a message with the desire to make something appear beautiful?

I think the responsibility of the photographer is to communicate a message, and to get their viewers thinking about that message, using whatever means they think appropriate.

Edward Burtynsky creates photographs of environmental destruction on a far grander scale than I could possibly imagine, yet they are also visually stunning, and to me that strengthens their impact. They are works you want to look into, not turn away from, and that's something I would like to achieve with my work going forward.

Finding beauty in destruction also feels to me to be a highly appropriate response to the times we live in. No doubt this view comes from a long held interest in the works of Kurt Schwitters, Robert Rauschenberg and artists from the Nouveaux Réalistes group, who all dealt, at some stage, with the refuse of modern life. But it also comes from a deep cynicism as to the likelihood that much will be done by corporations and governments around the world to steer us away from our current trajectory towards full scale environmental destruction. And so, finding some aesthetic pleasure has become, in a way, a coping mechanism.
Why did this particular phenomenon – the Pacific Garbage Patch – appeal to you as a project?

Because I think we've been using our oceans as a garbage dump for too long. For me though, the issue is broader than just the Pacific Garbage Patch. I want people to think about the consequences that come as a result of our modern way of life. Over packaging, single use products such as hotel shower caps, sandwich bags etc. Is the extra convenience really worth the destruction of our planet, and the poisoning of our sea life?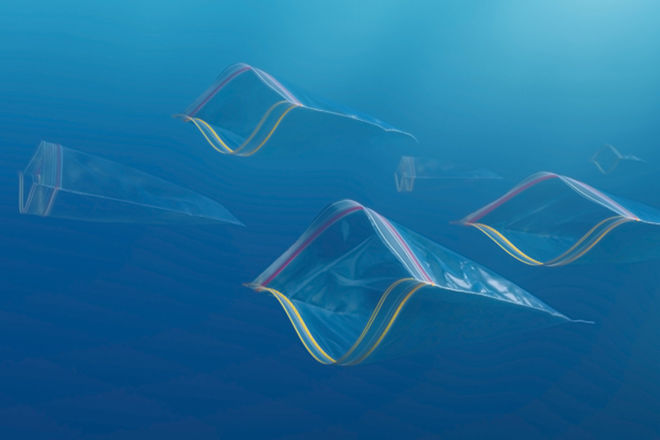 What has been the response that you've gotten so far to the project, in terms of people reacting both to your underlying message, as well as the photography itself?
I've received largely positive responses, both from within the photographic and environmental worlds. Both groups seem to respond well to the underlying message, but photographers are definitely more interested in how I created them. The article on PetaPixel goes into full detail, but I'm concerned by the over-emphasis on how I created it, to be honest. It's not about me, what camera I used or how I made them, I really want the focus to be on the issue of plastics accumulation.
The biggest concern from environmentalists seems to be whether I cleaned up after myself! I did. No animals were harmed in the process, though I did badly stub my toe at one point.
Based on the reactions you've got, how do you think you'll move forward with photography from here, and adapt your approach to future projects?
In previous, though far less successful works, I have been exploring the overuse of plastics, packaging, and other such ubiquitous, yet almost completely unnecessary, objects which fill our lives and land. So I would expect more photographically based rants to come! How I approach those themes will naturally evolve I think, based on both the subject and the resources I have available to me.