In addition to the Noorderlicht portfolio in GUP#30, The Metropolitan Issue, we bring you six chapters introducing six photographers as well as the six featured themes for upcoming Noorderlicht Photofestival in Groningen, The Netherlands. Today chapter 3: Home.
Calm down; this is the eye of the storm. Shut the doors and windows, draw the curtains, perhaps close the garden gate too. Lock the city out, lock yourself in, in a luxury apartment or a shack you built for yourself. The poster on the wall, the books in the bookcase, the magnets on the refrigerator, the photos in the frames: they're all you. You're nothing in the maelstrom outside, but your home is your castle – the one piece of the city that you can make and guard for yourself.

Nina Berman
Nina Berman (USA, 1960) is a documentary photographer with a primary interest in the American political and social landscape. Her series Greening the Ghetto show an unknown part of the South Bronx , once America's most famous ghetto. It is still New York's poorest borough, but looks quite different now. Over the years, motivated residents cleaned out abandoned lots and created green spaces - islands of calm that nurtured themselves and their neighborhood. More than 100 community gardens are now thriving in the most unlikely places - tucked near train tracks, below highways, sandwiched between housing projects.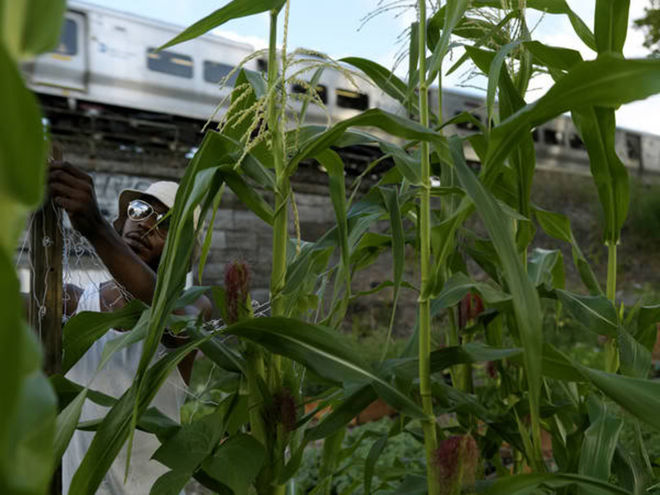 Nina Berman – Greening the Ghetto

Julio Bittencourt
Julio Bittencourt
(Brazil, 1980) has been documenting the different social movements fighting for proper housing in São Paulo since 2006. In his series Citizie X, he introduces the residents of 911 Prestes Maia, a 22 storey ramshackle tower block. In 2003 the 'Movement of the Homeless' had moved in hundreds of homeless families. The new residents drove out the vermin and the drug dealers, and cleaned up the place, and the building became possibly the largest squat in the world, complete with a library, workshops and other educational activities. In 2006, they were to be evicted.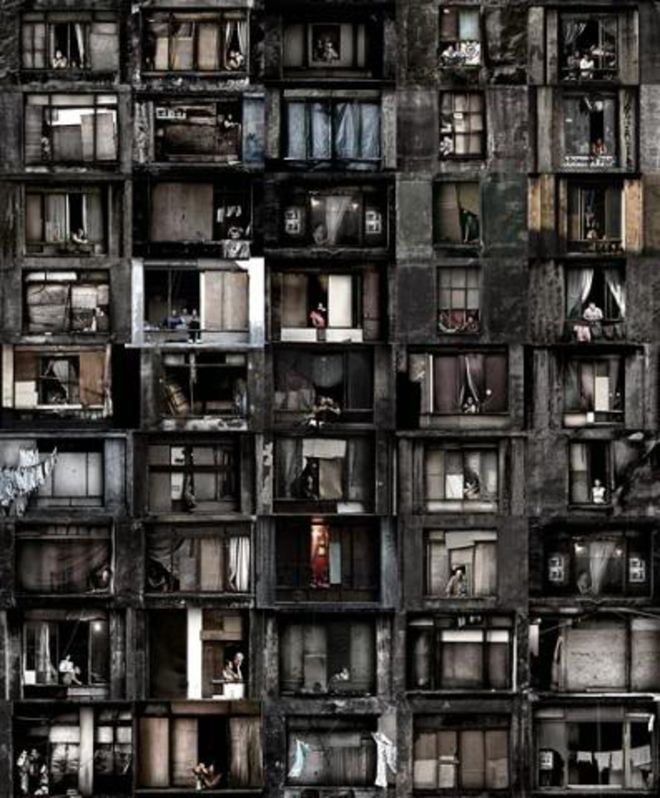 Julio Bittencourt – In a Window of Prestes Maia 911 Building


Estan Cabigas
Estan Cabigas
(Philippines, 1974) shows the New Cathedrals of the Philipines. In a country where 80% of the population consists of Roman Catholics and where huge shopping malls are the new community centers, it is no surprise that the Roman Catholic Church has desided to host church services in these malls.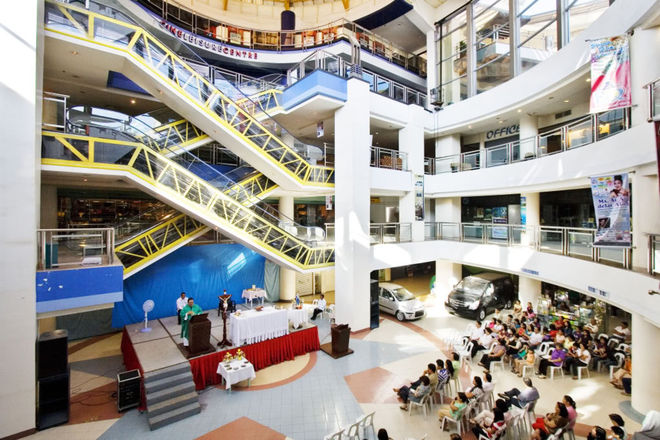 Estan Cabigas – Bohol Quality Mall, 2011
Also read chapter 1: Astonished, chapter 2: Astray, and chapter 4: Deficient.