Sujata Majumdar is one of the hundred photographers that were selected for publication in the NEW Dutch Photography book, released last week. Majumdar isn't Dutch, yet working in Holland, she fits in among the new Dutch photography talent. She speaks with GUP in this interview on networking in Amsterdam, the visuality of physics, and her little red camera.
We meet in gallery Ashok, an art space in Amsterdam that features primarily Indian artists, where she's had an exhibition for the past month. "It's not like I actively look for Indian communities", she says while making coffee. Though her parents were born in India, Majumdar grew up in Britain. She later studied at FOTOFactory in Amsterdam, and is now trying to make her way as a photographer in Holland, so she's included also in the mix of nationalities which contribute to the eclectic concept of 'Dutch photography'.
It's also this mixture of identities that inspires her work. For example, through her photography projects, she's able to explore what India means to her. "My photos aren't very direct", she explains. "They're more about my own feelings. In one of my photos for example, I'm peeking into my aunt and uncle's house, and surprised that I see my uncle eating his dinner while sitting on the floor. I look at him from behind a half-open door. I'm surprised that they still live in that way. They never moved out, but the rest of my family is in America and we're in London. So I'm not used to that lifestyle. It's the shock that I can feel on the one hand so at home in India, so welcome, but on the other hand I'm not really at home because I don't know their habits".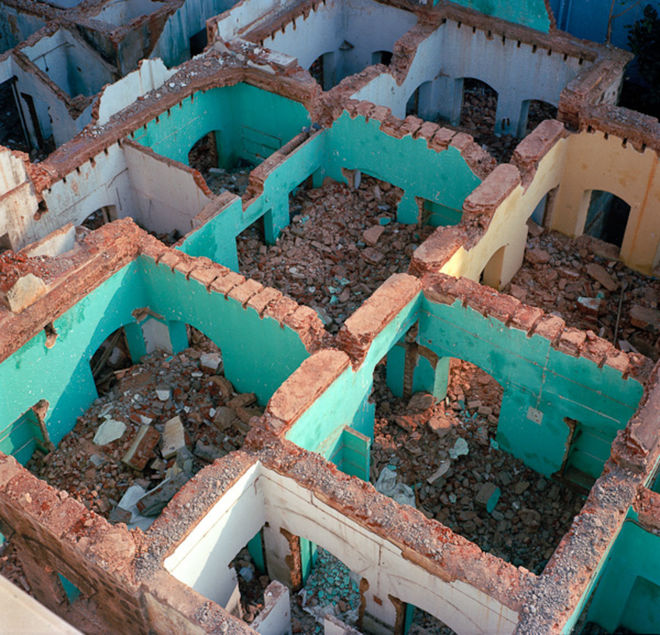 NEW 2013 features photographs from her series Scapes, some simple but surprising patterns in landscapes, from the meandering of a river to the chaos of an Indian market. It means a lot to Majumdar to be published as Dutch talent. "Publishing in NEW means both recognition for my work, but also recognition for being a photographer in The Netherlands. I mean, I did have Dutch photography education, but people still might see you as a non-Dutch artist".
Majumdar likes living in Amsterdam, where she's resided for eleven years now: "There are many advantages, but the most important one is that it's easier to have part-time jobs here. So you can make your art and also make a living by working three days a week. If I still lived in England, it would be very very odd, impossible actually, to work three days a week. Also the networks are smaller, it's easier to meet people here".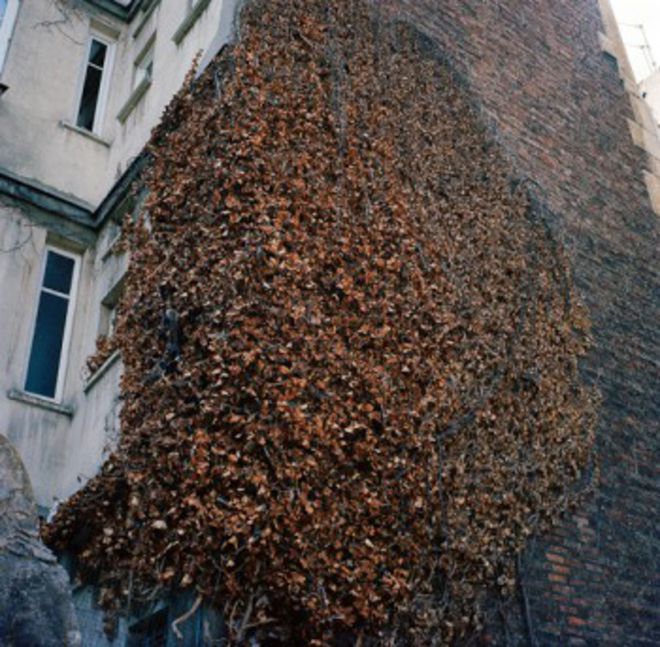 Taking photos is something that photographers do by their very nature, but the activities around it, and trying to get their work out in the world, can be much harder. "Ever since my father gave me a small flat camera with 110 film when I was a kid, I was taking pictures", Majumdar remembers. "I carried the camera around in a little red case, and everyone thought it was a thermos flask. So I was known for taking pictures with my thermos flask. I loved it. However, later on, editing a series and choosing direction was more difficult. During my studies I learnt to be able to describe my own project". She laughs and then confesses, "I was a bit afraid when I went to the launch party of NEW last week. Somehow I was afraid I would have to justify my work again".
She continues: "When you've studied photography, you know what acceptable quality is. But the real constant pull to photography is really making it your own thing. When people recognise your style. It's what makes photography very difficult too, I think. The only thing you can do is to keep going."
NEW Dutch Photography 2013 can be purchased through GUP Gallery.

See more of Sujata Majumdar's work on her website.