The Rijksmuseum of Amsterdam presents a major retrospective of 19th century photography. Drawn from the museum's own collection, the exhibit showcases three hundred photos taken during the years of early development after the invention of photography in 1839. New Realities includes different types of photographs – from amateur snapshots to scientific photography and from nudes to cityscapes – made by leading photographers of the day like William Henry Fox Talbot, Julia Margaret Cameron, Roger Fenton and Gustave Le Grey, alongside surprising anonymous work from that period. The early period of this new magical medium photography caused a revolutionary shift in the way people would see different styles of imagery – and different representations of reality.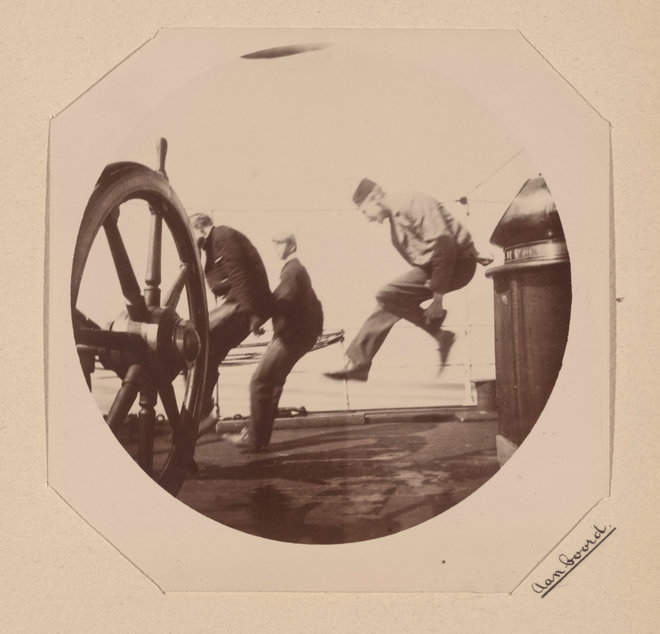 Willem Frederik - Piek aan Boord (1892)

We're giving away 10 tickets to the Rijksmuseum talks with writer, poet and actor Ramsey Nasr, curator Hans Rooseboom and photographer Koos Breukel about their passion for 19th century photography on June 25. Want in? E-mail us at info@gupmagazine.com, before June 21. (Ps. the talks are in Dutch.)

---
New Realities will be on display at Rijksmuseum in Amsterdam from June 17 - September 17, 2017.