It's the third time the Marie-Stella-Maris Foundation, in collaboration with GUP Magazine, has invited a photographer to visit one of their clean drinking water projects. In September, Dutch photographer Robin de Puy visited the project, Water for Bilibiza, in Mozambique, in which five wells will provide approximately 750 people with access to clean and safe drinking water. Amsterdam-based de Puy graduated from the Fotoacademie Amsterdam in 2009 and has since gone on to win numerous prizes, including the National Portrait Prize in 2014. Her work has been published in international magazines such as ELLE and New York Magazine. Not only are the images Robin made beautiful, but it turns out she's very good at writing as well. Read her inspiring story about the trip below and imagine being in Mozambique for a few minutes.
Pemba, Mozambique
Water. The ocean. At night the water draws back, and lit by the full moon the beach changes into a landscape subtly shaped by the push and pull of the tide – coming and going. Large plains of sand veined with small streams of water, rough ridges. To walk on it would make me a sinner. As if I were to sabotage the perfectly shaped landscape. Still I cannot hold back and I run – or rather: jump – from plain to plain. Large steps, so to leave as few imprints as possible.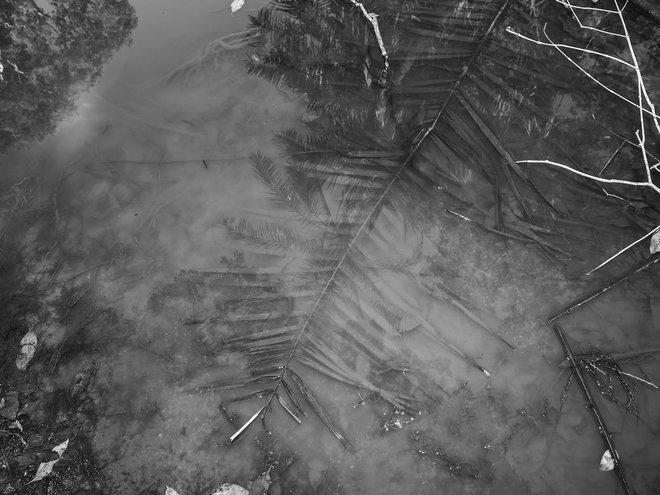 Bilibiza, Mozambique
The next days we – my travel companion and I – travel inland. Water is the key word of this trip, but is what is lacking from our surroundings. Its absence just leaves me slightly dusty, but for the local population it is a different story. Women walk for miles with many litres balancing on their head. I fantasise about the strength of their necks – men cannot carry this.
At times we come across water in frugal lakes. There they bathe, they defecate, wash, and drink. The water makes their bodies sick and beautifully shiny at the same time. It feeds and dries out. The water almost acts like real life.
Water is the key word of this trip, but is what is lacking from our surroundings.
The people that live inland follow the rhythm of the sunrise and sunset. Normally that is not how I live, but I manage quite well. When waking up is hard, a 3 hour car ride will make sure it happens. My travel companion was brave enough to declare she wanted to lie in foetal position. Her request is met and straight away a large pothole in the road ensures she hits the ceiling in one fluid motion – in foetal position. The painful shriek from the driver tells he was not prepared for this bump in the road either. The chained but live goat in the jeep in front of us cries out but realizes a few seconds later that the hit might have freed him. With his front legs still tied together he tries to escape. Men in flip-flops chase him. Secretly we wish that the goat will succeed, but as his chances are slim we decide to leave the scene to pee in the small cornfield behind the house – toilets are scarce. When we return the goat is tied to the jeep again. When asked why the goat was not slaughtered before this terrible trip the men respond: "but we need water to clean ourselves afterwards."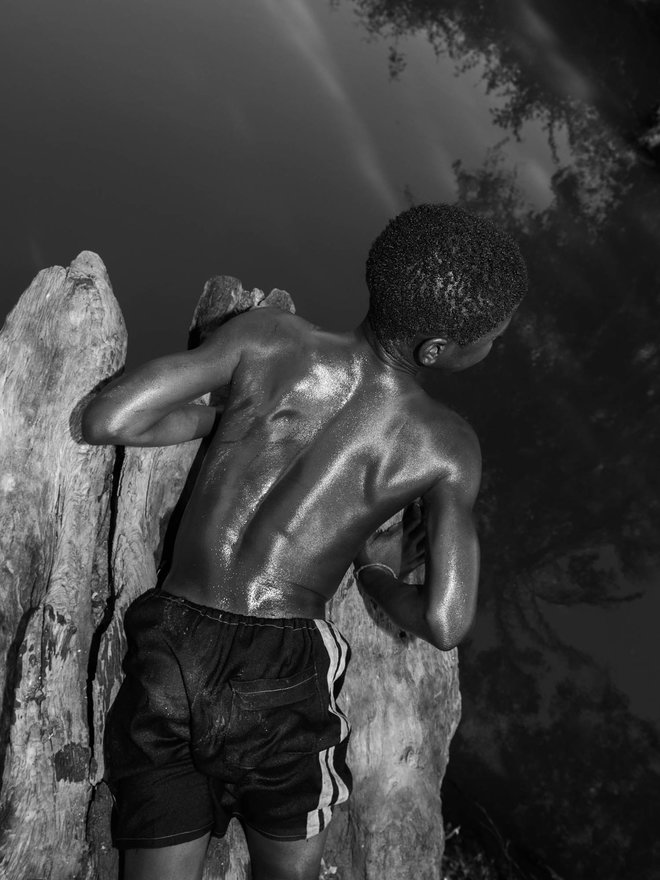 The jeep takes us to small villages. In just a few days we make a lot of miles. From time to time we pull over by one of the lakes filled with waste water. A few times I feel the urge to jump into it. Not because the water looks so inviting, but because the small children that play in it are changed into shiny glassy shapes – a nice contrast to the dusty dry land.
After a few days the conclusion is clear: there is no shortage of water. Dirty water. Fine for a dive, less suitable for drinking. The water pumps that were installed supply clean drinking water. And clean drinking water is a basic need for every (wo)man. Dirty lakes and pretty bodies – it is not enough. Not for the shining children, not for the strong-necked women, not for the goat.
Learn more about the project Robin visited here. You can also read our previous stories with photographers Linelle Deunk and Ernst Coppejans.