GUP has turned 10! We've worked with a lot of great photographers over the years since we got started on the magazine, and our anniversary is the perfect time to look back on how things have developed. In this series of interviews, we asked ten photographers that GUP has had the pleasure of working with to reflect with us on changes in their own careers, and in photography at large.
Lucas Foglia (b. 1983) is an American photographer who first became known for his work A Natural Order, on communities that live self-sufficiently outside of cities. His photography was praised for its capacity to combine landscape photography with portraits. We featured the series in 2012 in GUP#33, the Stories issue, and we also included his book Frontcountry in the books section of GUP#42, which we later also included as an online portfolio.


Could you select one photo that represents your earliest work, and one that represents your recent work? What do you consider the most important development in your work between then and now?
When I was 18 and working for Arnold Newman in New York City, I photographed strangers on the street. It was just after September 11, and the city felt both guarded and vulnerable.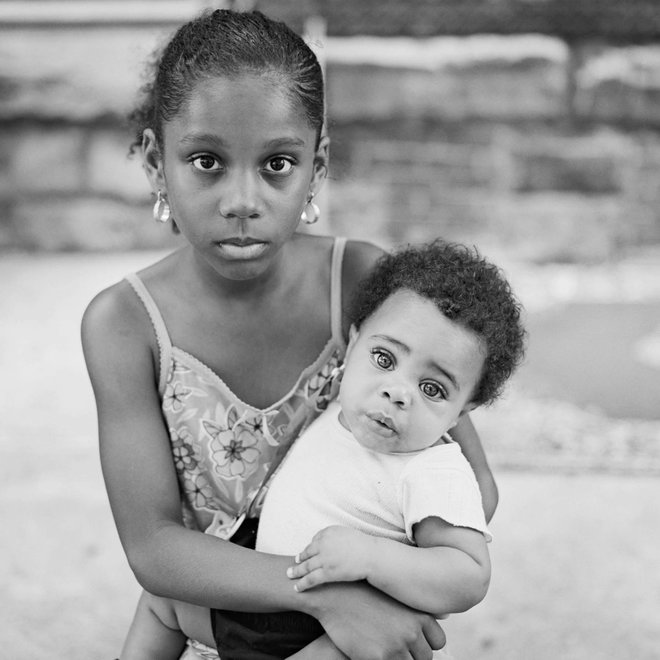 In my recent projects, I realized that photography is a reason to be somewhere, a way of getting to know people and places. I now spend time with the people I photograph, in order to stay long enough to take part in everyday life.

This image of David, from A Natural Order (Nazraeli Press, 2012):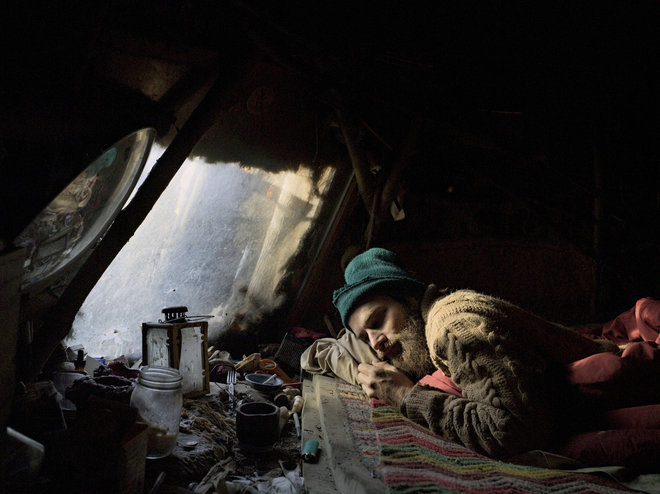 This image of Tommy, from Frontcountry (Nazraeli Press, 2014):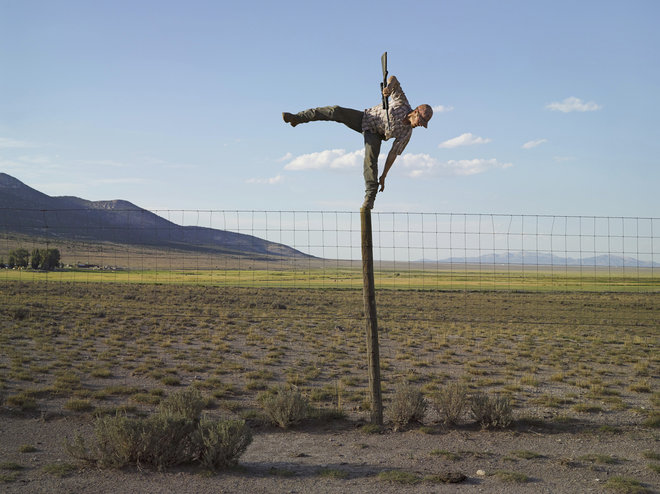 I want my photographs to feel both intimate and inexplicable.
Tell us about a person who had a big influence on your work, in terms of a big break through or opportunity.

There are so many!
When I was a kid, my parents heated our house on Long Island with wood, farmed and canned our food, and bartered the plants they grew for everything from shoes to dental work. In many ways their lifestyle, and their belief in me, was my earliest and most lasting influence.
The art world feels like both a big world and a small town. Every breakthrough or opportunity I have experienced has come from the trust and generosity of friends and mentors.


Can you tell us about a mistake that you made in your career that actually turned out to have a good effect later on?

When I first started photographing for A Natural Order, a number of people said "No one will want to put photographs of dirty people on their wall, especially if you can see a penis."


Have there been any developments in photography that forced you to rethink or reshape the way you work?
Over the past decade, experimental approaches to photographic ideas have taken a spotlight. Attention paid to photographs about the medium of photography have made me refine my reasons for making photographs about the world. The photographs I respect the most are unforgettable for both their technique and their content.

You often live and work together with the subjects that you photograph. How do you know when you can photograph and when you shouldn't? Have you developed an extra sense for this over the years?
Normally I just trust my intuition when I am photographing someone who trusts me. If I am unsure, I ask after I make the photograph if it is ok to show it to the world.
As an additional treat for our readers, an exclusive print by Lucas Foglia is included in our special sale of limited edition signed and numbered prints from 10 artists!
Buy a limited edition print from Lucas now in our online shop.
See more in our archive from Lucas Foglia. Buy GUP#47, the Big Ten Issue here.