GUP has turned 10! We've worked with a lot of great photographers over the years since we got started on the magazine, and our anniversary is the perfect time to look back on how things have developed. In this series of interviews, we asked ten photographers that GUP has had the pleasure of working with to reflect with us on changes in their own careers, and in photography at large.
There's a special shadow part of our heart reserved for South-Africa based photographer Roger Ballen (1950, USA). First making an appearance in GUP#20, the Black issue, Ballen has been featured in GUP many times, featuring his work as books and portfolios, and even a couple of interviews.
Could you select one photo that represents your earliest work, and one that represents your recent work? What do you consider the most important development in your work between then and now?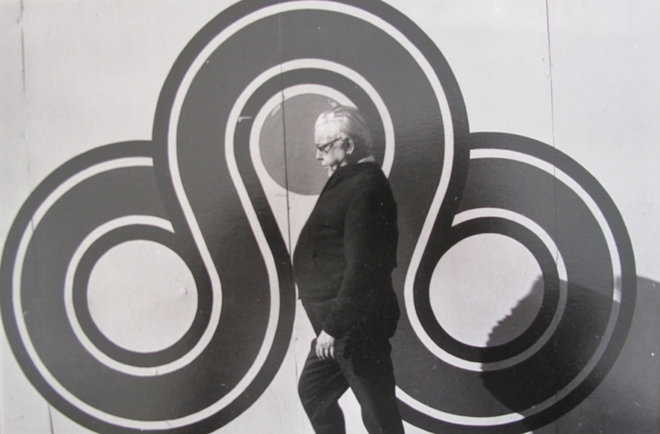 This is a very interesting question as my work has always been psychological in nature. My earlier work was not as complex and had a more documentary feel to it. As time passes, my images become harder and harder to define verbally as they become visual statements that define a so-called Ballenesque aesthetic of reality.
I have chosen to compare the photograph Roly Poly taken in 1972 with the photograph Memento Mori 2013 to illustrate this point.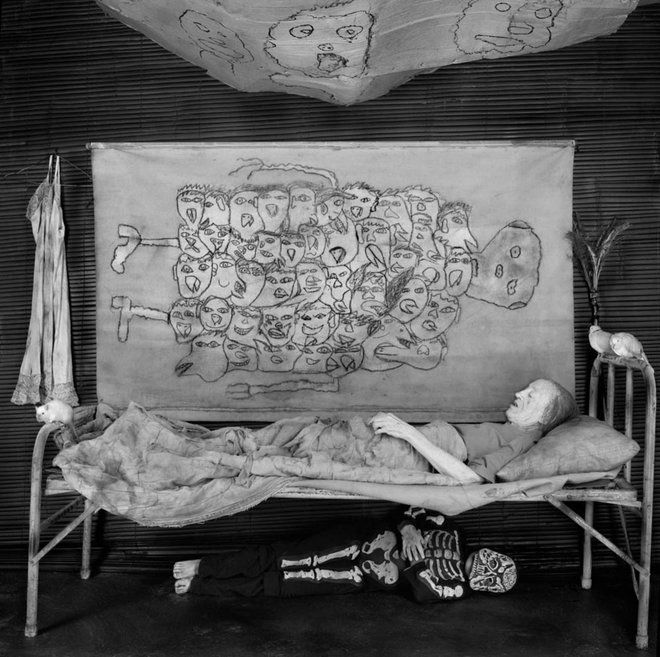 Tell us about a person who had a big influence on your work, in terms of a big breakthrough or opportunity.
My mother started a photographic gallery in New York in the late sixties with André Kertész. Kertész was responsible for extending my vision of photography from one that merely represented so-called reality to one that transformed it. I often heard him comment that the photographic image must be essentially enigmatic.
Can you tell us about a mistake that you made in your career that actually turned out to have a good effect later on?
I have had a long relationship with the music band Die Antwoord. For many years we discussed how we could find a way to cooperate. In 2012, they suggested that we work together on a music video titled 'I fink u freeky' and I was uncertain as to whether my work should be incorporated into such a media.
At this point in time 'I fink u freeky' has approximately 75 million hits on YouTube and has been responsible for introducing my aesthetic to millions of people who most likely would never have encountered it.
Have there been any developments in photography that forced you to rethink or reshape the way you work?
I consider myself extremely fortunate that that I have been able to define my life through photography. I often think of how many people have the urge to reveal themselves to themselves, but do not have the tool to do so. I often consider the art of taking pictures as a process of writing my diary.
On another level, I have been using the same Rolleiflex Camera for the past 33 years. It has always been my goal to be able to visit the same place year after year and create photographs that reflect a more probing reflection on the human condition/the human mind. Using the same instrument, film and technique has in a strange way simplified this process.
I consider myself extremely fortunate that that I have been able to define my life through photography.
Working with photography for such a long time, there must have been lulls in your productivity or inspiration. What is it that pulls you back from those periods, or keeps you going to the next project?
I have been passionate about photography for over 50 years and there has been rarely a day in my life when I have not thought about it. My inspiration comes from my own images, from the fact that I have been able to create powerful images out of disorder and random chaos. Besides this, I am a very disciplined and focused person; there is no substitute for physically going to a place and taking photographs.
As an additional treat for our readers, an exclusive print by Roger Ballen is included in our special sale of limited edition signed and numbered prints from 10 artists!
Buy a limited edition print from Roger now in our online shop.
See more in our archives from Roger Ballen.