GUP has turned 10! We've worked with a lot of great photographers over the years since we got started on the magazine, and our anniversary is the perfect time to look back on how things have developed. In this series of interviews, we asked ten photographers that GUP has had the pleasure of working with to reflect with us on changes in their own careers, and in photography at large.
Rafal Milach (1978, Poland) has become a prolific producer of photographic works and photobooks. GUP has picked up several of his books for review, including In the Car With R, 7 Rooms, and Black Sea of Concrete, and one of his images even graced the cover of GUP#33, the Stories issue. A member of the collective Sputnik, he was also included in a portfolio of their work in GUP#38, the Collaboration issue.
Could you select one photo that represents your earliest work, and one that represents your recent work? What do you consider the most important development in your work between then and now?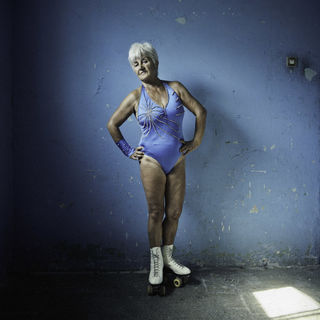 Image from the series "Disappearing Circus" from 2005

It's not a linear change that has happened in my approach towards photography. I can't say I'm a completely different person as photographer now than I was 15 years ago. I might be more experienced now which is a practical thing and possibly can use different means more consciously. In general visual language is a secondary thing to me as in each case I try to find a proper one which refers to idea of the project I currently work on. So I can't say I will not be back to visuals I've been using a few years ago if that would fit the idea. The only shift I noticed within the past 15 years of using photography is that the narratives I build currently are bit more metaphorical and leave the viewer more space for interpretation.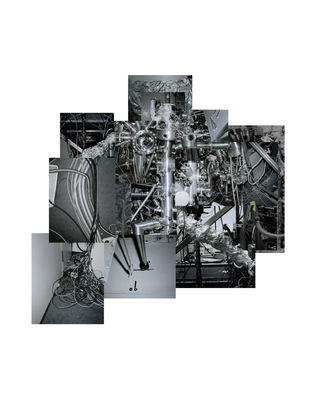 Image from the series "Where the Atoms Die" from 2014

In the end I don't actually know if there is much difference between these two images as both of them are portraits. One is more figurative while the other more abstract.
Tell us about a person who had a big influence on your work, in terms of a big break through or opportunity.
It's really hard to pinpoint only one person. Polish photographer Jerzy Lewczyński who sadly died last year was one of them. I consider him one of the most interesting and open-minded artists working with photography I've met. A few years back I was seduced by the works of the artistic duo Adam Broomberg and Oliver Chanarin and I still am.
Can you tell us about a mistake that you made in your career that actually turned out to have a good effect later on?
But it would mean it was not a mistake in the end. Depends on how would we define a mistake. Ups and downs are part of the process. Ups alone are just boring.
Have there been any developments in photography that forced you to rethink or reshape the way you work?
I try to reshape myself constantly. Luckily I haven't found out the only proper solution in storytelling and I hope I never will. If that happens I'm artistically dead.
Ups and downs are part of the process.
How has being part of a collective helped you grow over time? What are the biggest challenges of collaborating together over such a long period?
The biggest challenge is the distribution of energy, of which you have a limited amount in the end. The more you work for the collective, the less you have for yourself. As soon as you make peace with it though, it's liberating. You don't focus on yourself full-time. It sounds like romantic vision - diluting your ego in collective work - but in the end you build something and learn to work as a part of one organism, which is a great experience. You work on another level and it's developing. It's a question of keeping a proper balance between what you do outside of the collective and what you do as a part of the group. It seems that I have found this balance since we've been working together for such a long time and it's still fun.
As an additional treat for our readers, an exclusive print by Rafal Milach is included in our special sale of limited edition signed and numbered prints from 10 artists!
Buy a limited edition print from Rafal now in our online shop.

See more in our archives from Rafal Milach.