GUP has turned 10! We've worked with a lot of great photographers over the years since we got started on the magazine, and our anniversary is the perfect time to look back on how things have developed. In this series of interviews, we asked ten photographers that GUP has had the pleasure of working with to reflect with us on changes in their own careers, and in photography at large.
Erwin Olaf (1959, The Netherlands) is known for addressing social issues, taboos and bourgeois conventions within the framework of a highly stylized and cunning mode of imagery. His art visualises the unspoken and the overlooked. GUP and Erwin Olaf have a broad history together – he even introduced the very first issue of GUP ten years ago. GUP has picked up several of his books for review and he has appeared many times on our website with his portfolios. His book 'Grief' was included in GUP#10, Photo Books, and he was included again in GUP#17, What we like for not only an interview, but also the cover. His portfolio Dusk and Dawn was published in GUP#27, our five-year anniversary issue.
Could you select one photo that represents your earliest work, and one that represents your recent work? What do you consider the most important development in your work between then and now?
My work now is much more subdued compared to my work from the early '80s. Although I always loved, and still love, aesthetically beautiful work, the focus has been shifted from the outside to the inside. The main reason for this, I think, is just getting older; the luggage which you build up over the years and things you experience. What also played a role is that I do not feel the need to shout for attention now, like I used to do with my earlier work.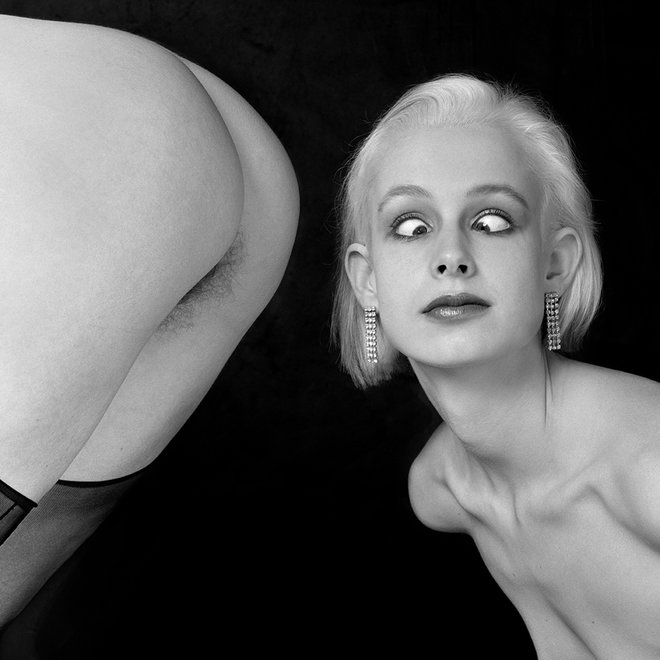 1. Squares Composition of two women, 1985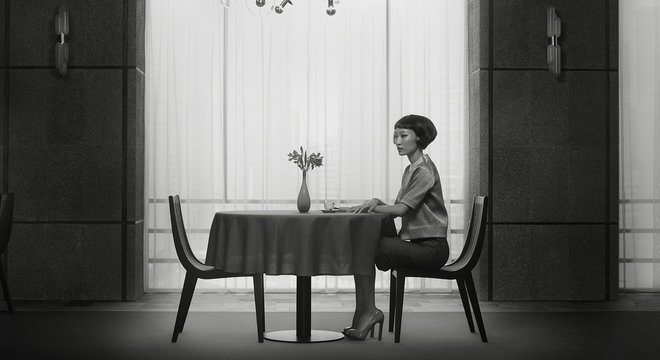 2. Waiting Shenzhen, 2014

Tell us about a person who had a big influence on your work, in terms of a big breakthrough or opportunity.
Hans van Manen, the choreographer, has had a big influence on me, my way of thinking, my work ethic and my perception on how the body works. He has been for a long time (and sometimes still is) a mentor for me.
Have there been any developments in photography that forced you to rethink or reshape the way you work?

I embraced Photoshop quite early in my career. My earlier work was mostly shot in black and white. With black and white photography, the skin tones always seem to appear more beautiful in my images; colour photography could never compare to that. The skin always looked a bit burned and always ended up in an odd colour. With the introduction of Photoshop everything could suddenly be so easily adjusted. Because of this, I started to work more often in colour, and with a lot more enjoyment.
I read that at one point you have made a large change within your photography. Around the '80s your focus lay mainly on trying to push the boundaries of society, whereas nowadays your focus has shifted to the emotional and vulnerable side of the human figure. What caused this shift?
Mainly because I became older. With the years I have become much more aware of my own fragility and finiteness, but also of those in my surrounding. This natural development, which partly has been strengthened because of my emphysema, made me look even more to the vulnerability of people and the emotion that goes along with research.
See more in our archive from. Buy GUP#47, the Big Ten Issue here.