GUP has turned 10! We've worked with a lot of great photographers over the years since we got started on the magazine, and our anniversary is the perfect time to look back on how things have developed. In this series of interviews, we asked ten photographers that GUP has had the pleasure of working with to reflect with us on changes in their own careers, and in photography at large.

Cristina de Middel (b. 1975) is a Spanish photographer based in London. Her photos are often staged, yet they deal with contemporary issues. When De Middel self-published The Afronauts in 2012, the book quickly sold out and her career took flight. In 2013 she was both nominated for the Deutsche Börse Photography Prize and received the ICP Infinity award. Besides featuring The Afronauts ahead of the curve in GUP#34, we interviewed her in 2013, we published her series Made In, and we reviewed her book I Want To Be In America (2013).

Could you select one photo that represents your earliest work, and one that represents your recent work? What do you consider the most important development in your work between then and now?
A photo of my earliest work: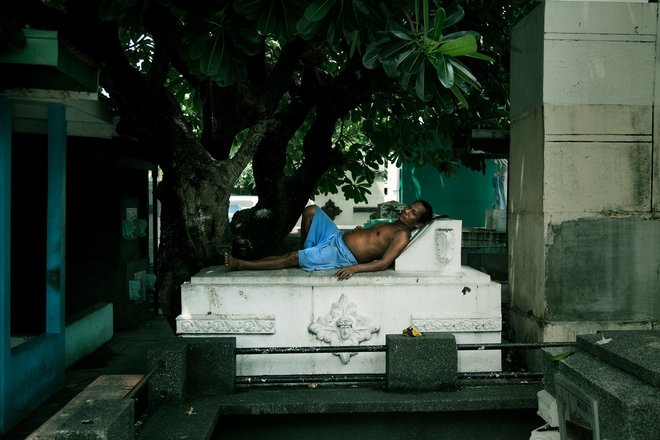 From the series Manila Zombies, basically about people who live in the cemeteries in Manila because that piece of land is all they own. I did it in 2011 in the Philippines.

The photo that represents my recent work is from Jan Mayen: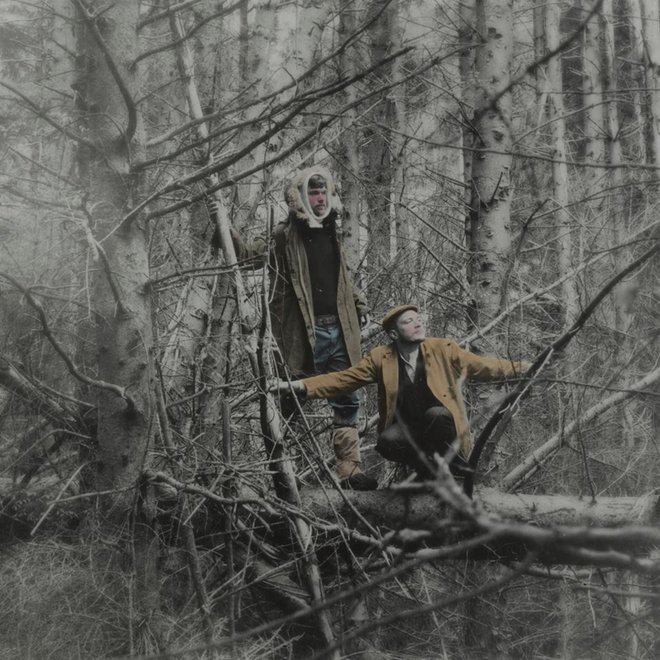 This one is form the series Jan Mayen, that melts my critical approach to documentary photography and its role in building history and the relaxed an humoristic approach I have to this frustration.
The most important development in my work is the capacity to focus in the story and forget about the documentary dogma. I prioritize the story I want to tell and use photography as a word in a sentence, rather than an element in a collection of proofs or testimonies.


Even though you studied fine arts, you started your career as a photojournalist and switched to art photography later on. Was there a specific story you were working on when you made the switch?


It all happened in 2009. There were three stories I was working on, since I'm always doing lots of things simultaneously. There was a story I was doing with a sex worker in Spain, and the last minute she told me that she did not want her friends and kids to know about her real life. So I had to use the information, but pretend that she was playing a prostitute, instead of her being one. I realised that it was more effective, because now the series was not about her as an individual, but about the group of people that are in the same situation, all prostitutes. I did another series, Poly Spam, in which I translated spam e-mails, and made portraits of people who acted like they were the ones who sent these fake emails and scams. I was very amused with the reaction of people. They really thought that I had gone to Nigeria and to all these places to take portraits of the people who sent me spam. I realised that it was much more fun to work that way.
Besides these two projects, I still had my job at the newspaper but I got very disappointed with it. The crisis had just started in Spain, and the position of the newspapers became more obvious. I often thought: we are lying. I didn't want to be part of that. So I was experimenting with other things than traditional documentary photography. I wanted to do more with the potential I could recognise in photography. I realised that approaching big contemporary issues could also be done by playing with fiction. It was more fun for me. It was also more effective, because the audience isn't used to it, so they would naturally get closer to the story to try and understand it.
I just decided to try this for a year, and it worked well with my project the Afronauts. And here I am.

Tell us about a person who had a big influence on your work, in terms of a big break through or opportunity.
That would be Martin Parr. There was a 'before' and 'after' meeting him. In 2012 I was in Arles and I got an email from him. He said that he saw the book, and that he wanted one. So I said that I was in Arles, that I could not send any but that I would do so when I got home. And he said, "Well, I am in Arles." I was obviously not used to being in Arles. Five minutes later we were having coffee together in café de la Poste or something in the centre of Arles. He started giving me a lot of advice on what to do, and he gave me a list of people I should send the book to, and I did almost everything on the list. And then everything changed.

Can you tell us about a mistake that you made in your career that actually turned out to have a good effect later on?

I think that all mistakes always turn into something good, because you learn from them. I love learning from mistakes, and I try to make as many mistakes as possible. It's like going to the gym: I have to make my daily mistakes – at least one or two a day – to keep in good shape.

There are mistakes, of course, that you don't learn from. When you trust someone and it doesn't turn out well, that's a mistake I don't like to repeat, but you can't really learn from that.

For the rest, I'm terrible with numbers, so in the beginning I was losing a lot of money on my books. These days I still don't make much money on them, but at least I'm not losing it either. So I learnt to run my business. I still prefer to see my work as a passion rather than a business. So when I made mistakes, they opened my eyes to what I really have in my hands, which is this passion. I know that if I want to keep it, I need to take care of the business side too.


Have there been any developments in photography that forced you to rethink or reshape the way you work?

Yes, before The Afronauts and before entering the art market, I wasn't worried about technical things, like the sizes of the files. I always thought that my photos would maybe some day be published in a magazine or newspaper. But with the Afronauts I had to catch up technically in how to present work, the files had to be big enough for a print in a gallery. I also had to adapt my workflow to making prints archival. So I became more precise. Before I was more like a tornado, going here and there. And now I'm less in a hurry, since I don't work for newspapers anymore, so I do not need to send any picture in two hours. I can just take my time to check that the captions are okay, that everything is just okay. So I slowed down. I became more precise and more picky maybe.


See more in our archive from Cristina de Middel. Buy GUP#47, the Big Ten Issue here.