GUP has turned 10! We've worked with a lot of great photographers over the years since we got started on the magazine, and our anniversary is the perfect time to look back on how things have developed. In this series of interviews, we asked ten photographers that GUP has had the pleasure of working with to reflect with us on changes in their own careers, and in photography at large.
American photographer Bruce Gilden (1948) is a man of the people, taking pictures on the streets since his early days with a camera. Working in black and white for many years, he recently tried out a digital Leica to produce his first body of work in colour, Face. It's a whole new take on street photography, but it still packs the same punch. We featured a portfolio of Gilden's work in GUP#25, the Street issue, and included his book Face in GUP#46, the Community issue.
Could you select one photo that represents your earliest work, and one that represents your recent work? What do you consider the most important development in your work between then and now?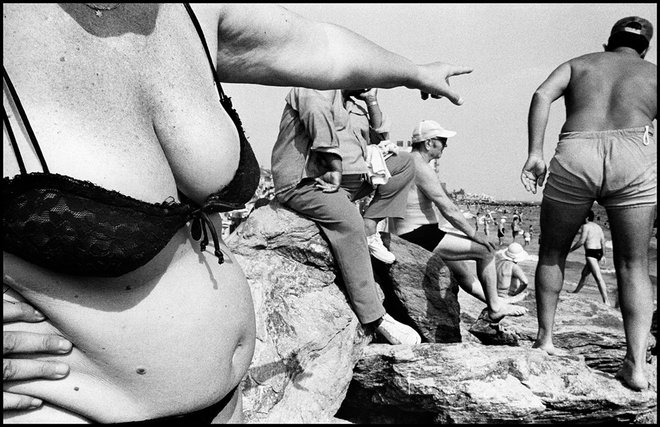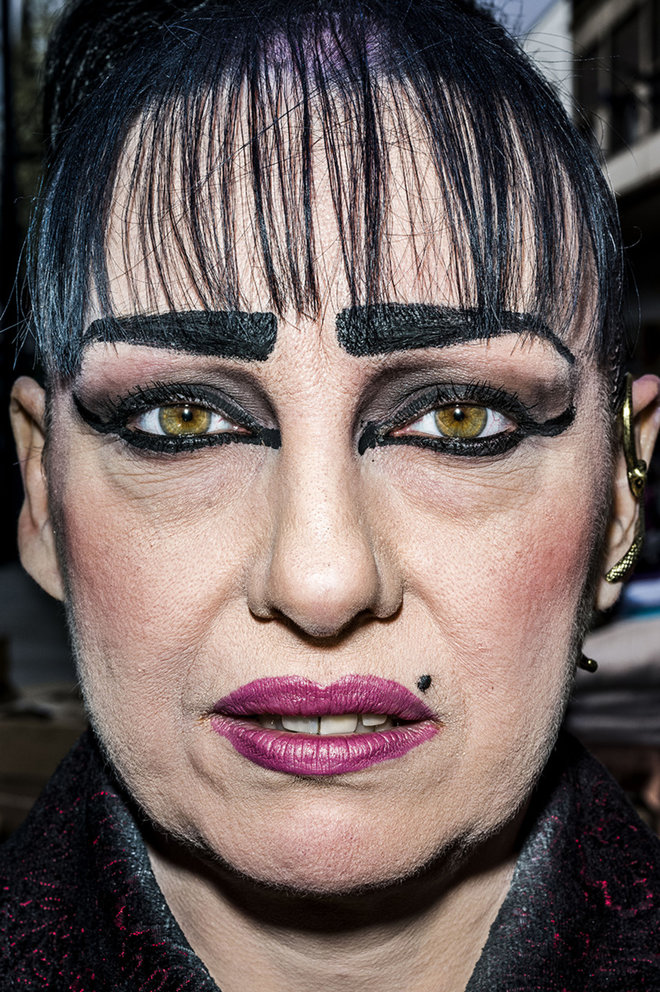 Besides getting even closer to my subjects, I switched to color digital in 2012 after a lifetime of photographing in B&W film.
Tell us about a person who had a big influence on your work, in terms of a big break through or opportunity.
No answer, I didn't have that.
Can you tell us about a mistake that you made in your career that actually turned out to have a good effect later on?
It's not a mistake but rather a choice: I decided to do no concessions and to go my own way. It made things difficult emotionally and financially to keep up going but if you stay the course you have the possibility of being rewarded in the end.
I always say to my students: "Photograph who you are."
Have there been any developments in photography that forced you to rethink or reshape the way you work?
I guess it would be digital photography. I thought it would never be for me but the Face project would not have been successful if I had used the film camera. Being able to see right away the accuracy of the cropping and the intensity in the eyes of my subjects was essential.
If you could give one piece of advice to your younger self, just as you started up with photography, what would it be?
To be yourself, which I've always tried to be. I always say to my students: "Photograph who you are."
See more in our archives from Bruce Gilden.