From November 15 - 19, 2017, the Lishui Photography Festival and the second edition of the International Photography Seminar takes place in Lishui, China. The five day festival opens in some twenty locations across the city, featuring works of Chinese and international photographers.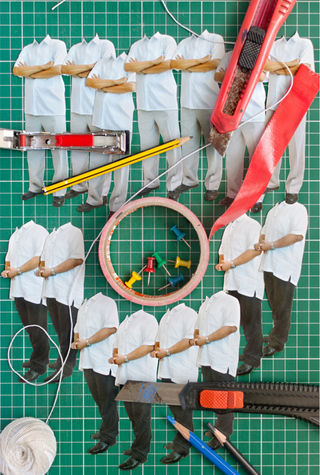 The biennial's theme this edition is: Images in the Era of Hypermedia. The festival aims to examine different strands of contemporary creation, focusing on techniques and practices of the modern era, like VR, video, multimedia installations and performance, among others. The focus therefore is on the characteristics of 'hypermedia', in an effort to expand and reflect on the medium of photography. The programme includes nearly forty exhibitions, an international seminar, screenings, debates, conferences, portfolio evaluations, workshops and a photography supplies fair, as well as an exhibition and auction of vintage cameras from the 19th and 20th centuries, an auction of photographic artworks and a photobook fair.

Some of the festival highlights:
- Where Does the Future Get Made? - An exhibition of 28 photographers who underscore the changes undergone by photography in the past 25 years, including digitalization, online publication and the use of computer technology in photography.
- reGeneration3: Which perspectives for photography today? - An exhibition of 50 artists of 25 different nationalities, characterized by their multidisciplinary nature, including prints or photographic series, artists' books, multimedia installations, videos, screenings, films, performances, and on-site installations.
- If Art Can Start Anew Again - An exhibition of 16 Chinese and international photographers, it explores artistic practices in the current atmosphere of ultra-rapid development of technology, as we find ourselves overwhelmed by new technologies and new modes of consumption.
- Shifting Mountains and Still Water - An exhibition of some 30 Chinese artists, responding to a range of questions relating to the future of the image in the era of hypermedia, using photography, video, video installations and calligraphy performances.
---
While some of the exhibitions continue beyond the festival dates, the Lishui Photography Festival itself takes place over five days, from November 15 - 19, 2017.