GUP is so proud to announce a new publication from our very own Katherine Oktober Matthews, I ♥ Animals.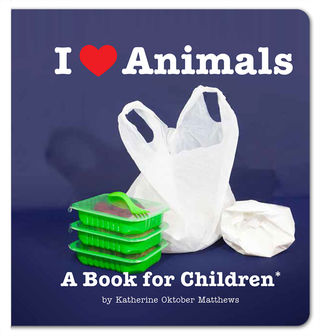 Matthews' photobook plays with the question of how we really teach children about animals. While animals are often much-loved characters in children's cartoons, books and films, they're also a part of our food source. This paradoxical 'love,' both selective and contradictory, is not a new phenomenon, but one which only gains in absurdity together with the industrialization of food production.

As our populations move towards globalization and urbanization, there is increasingly a deep chasm between people and their food source. An animal becomes less of a living, breathing being and more a sanitized, shaped, and packaged object. Moreover, the friendly, happy animals presented in our typical children's books have seemingly no relationship to the hamburgers and hotdogs we eat.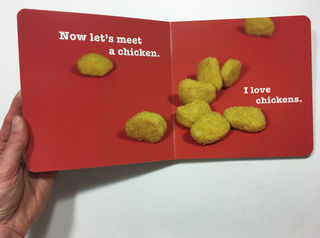 Juxtaposing animal noises with pictures of raw lunch meat, chicken nuggets and ground beef, I ♥ Animals evokes laughter, thought and occasional repugnance at the foods we eat.

In her photobook I ♥ Animals, artist and our own Chief Editor Katherine Oktober Matthews uses biting humor to audaciously strip away the veneer of civilization. In the playful format of a children's board book, mimicking the feeling of a happy tale to read at bedtime, I ♥ Animals is sure to get under your skin.
---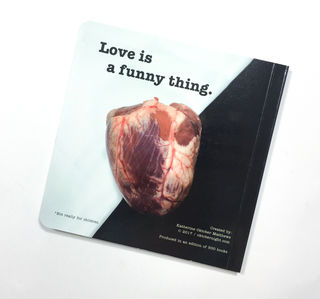 I ♥ Animals has been self-published in an edition of 500 books available for purchase through GUP's webshop and also directly from the artist. It has been shortlisted for the Arles Book Awards 2017, in the Photo-Text category.