On February 10, 1940, the USSR undertook acts of repression on Polish lands against Poles and Polish citizens. Around 2 million people were exiled into the USSR, 25% of them children, with the goal being the extermination of the political and economic elites as well as ethnic cleansing. 75 years after these events, Polish photographer Tomasz Lazar (1985) met with some of the children that survived, who are now in their eighties. The result, a series of forceful black and white portraits, reveal what is left so many years later.
How did you get in touch with these surviving children and how did they react when you proposed the project?
I think it was kind of a coincidence. Everything happened while I was doing my long-term work about my city – Szczecin. When I was shooting in Skolwin, one of the districts of Szczecin, I met Dorota Kozdron. She told me that I should listen to the story of Janina Grzeskowiak (a Siberia survivor), so a few days after I met her and listened. I couldn't believe what she was telling me about her exile to Siberia and how she survived it. I thought these are amazing stories and it is really important to preserve them, together with the people's faces.
I started searching for more of these people. My grandmother knew some of them and she helped me a lot. After six months I had reached 18 people to portray.
What did that period mean for them? And for you, being so young?
I think the answer to this question is expressed in the first quote of my project description: "An ocean of extermination and inhuman life. To escape out of this whirlpool, the abyss of memories" and "This Siberia, one carries within oneself".
We all know how important it is for a child to grow up in a place full of love and safety. They didn't have this chance or, rather, it was stopped. This was for them like a road to hell, a story that they didn't know how it would have ended.They were surrounded by death, malnutrition, diseases, mental and physical abuse. And, additionally, after coming back from Siberia, they also had to remain silent because they returned to a communist country.
For me this project represents a way of preserving our history; and by telling and sharing it with others, I try to understand it. It's best summarized by the Norman Davies quote: "A nation without history is like a man without memory".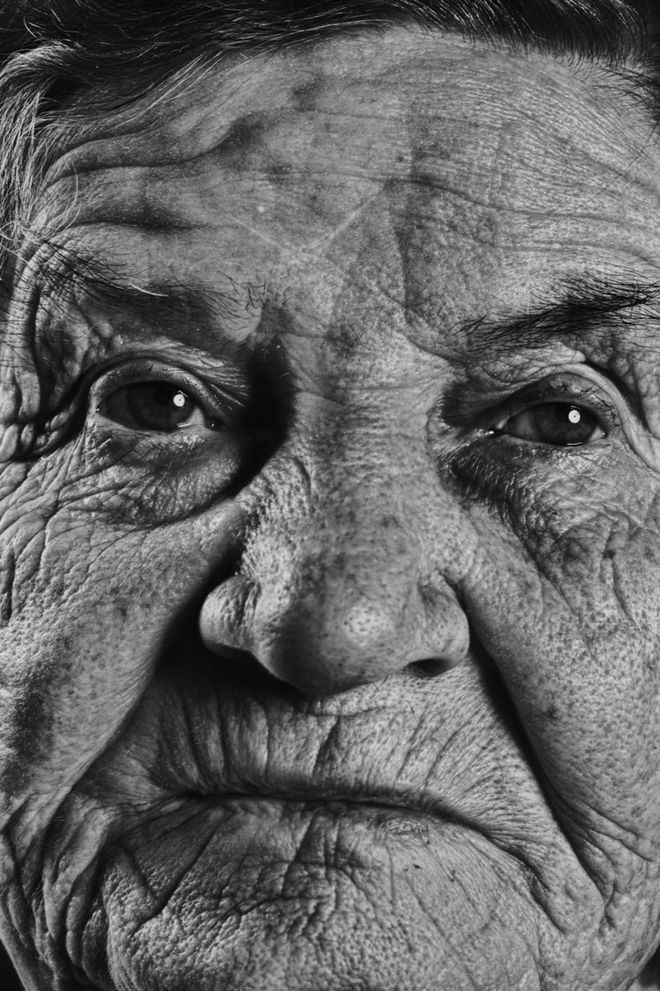 What was it like for them to revisit those old memories?
It was hard to get the stories from them without making them suffer. This was a thin line. A lot of them wanted to share them with me even if it meant crying.For more than 60 years they remained silent. Sometimes I had to ask only a few questions to initiate their journey in their memories. I felt great responsibility, that's why I prepared well for it.
Tell us a bit about your technical choice for the portraits. Why these close-up shots that remove all context?
After my first meeting with Janina Grzeskowiak, I prepared myself for two months prior to this start of the project. For me all the details were very important, plus these people are already in, or entering, their eighties. I couldn't waste their time.
I decided to use my 100mm macro-lens and studio flashlights. All portraits were made while they were telling me their stories. I decided to do those close-ups because their faces are like maps. What is also very important is that you are attracted to the emotions and what happens on the face, unrelated to the context and environment they live in.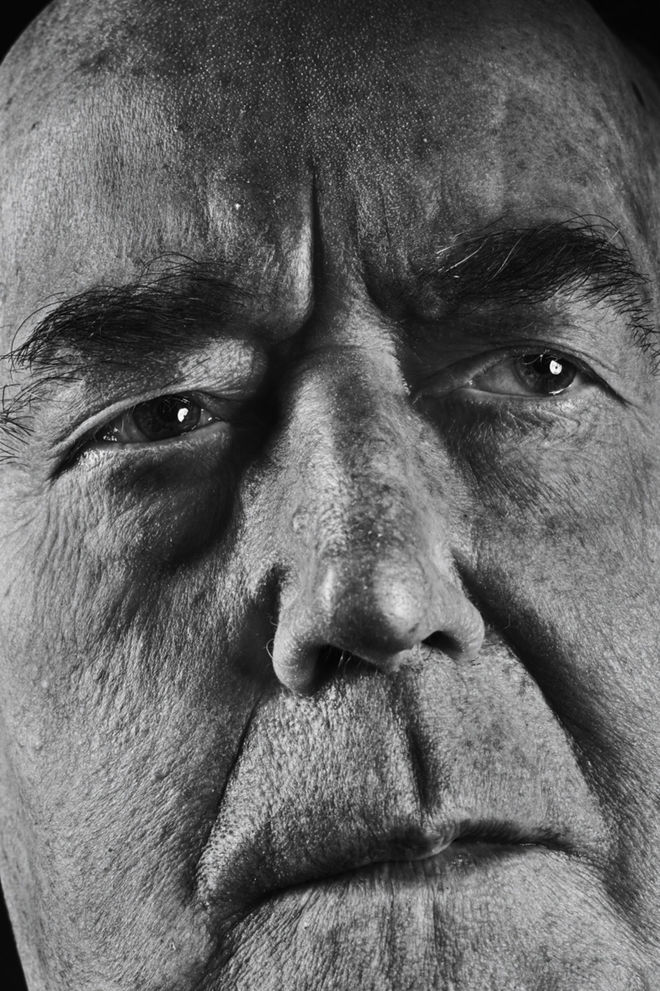 This is your first project that has a focus on documentary portraits, right? Is this a new trend in your photography practice do you think, or just a one-off?
Yes, this is the first project of this kind. I'm more and more interested in portraiture, working with single models or groups of people. It is hard to say if it will be part of my photography practice or a one-off. Everything depends of the project I'm working on. But the most important thing is to capture moments in photography, moments that are kind of harmonies. It's important to work on different projects and while working on them, to have an open mind, because like Marcel Proust said: "The real voyage of discovery consists not in seeking new landscapes, but in having new eyes."
Children of Siberia was a finalist in the Portraits Series category of Sony World Photography Awards, and won an Award of Excellence in the Picture of the Year International award.