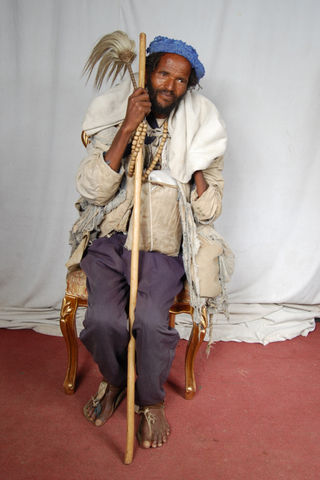 In the streets of Addis Abeba, the photographer Jan Hoek met some mentally ill people (endearingly called 'sweet crazies' by the Ethiopians) and invited them into his studio to be photographed. In his own words, he had the intention "to give these people during the photo shoot that royal feeling, even if it was just for a moment. As if they were the stars."

Hoek writes in a statement: "it is almost impossible to take photographs of people without consciously, or unconsciously, crossing boundaries and with things happening that you don't want or expect. I feel this is often covered up in photography, while I would like to show it…" With an ambition like this, it's perhaps only natural to wonder about his approach. How did he approach these people? How did he convince them to pose for him, right then and there?

It is perhaps only natural that the two people involved in portrait making – the maker and the sitter – have differing expectations about both the process and the finished product. These differences may go as far as contradictions, as I've experienced myself. While working on my collaborative project A Possible Life, an account of an undocumented man from Niger who has lived in The Netherlands since 2001, the book's protagonist, Gualbert, was kind of shocked when he saw the end result. Even though he had been able to exercise control over which private photographs and documents were included in the book, in his opinion, his life had been depicted as too depressing.

For me, in addition to the story of migration and illegality, A Possible Life was about the conscious choices that (documentary) photographers have to make when photographing 'the Other'. It took Gualbert some time to come to terms with the fact that the book served a goal beyond showing only his life. Eventually, he put his doubts aside, both because of his wish to tell the tale of migrants and because he benefitted financially from the revenues of the project.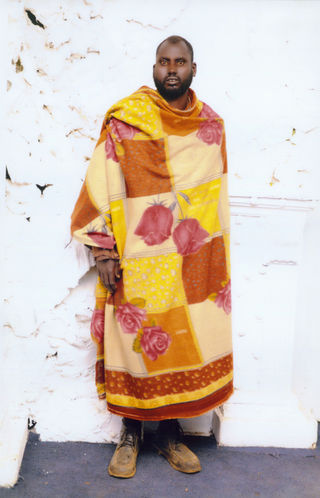 Even though our expectations differed, Gualbert and I were partners in the project, each of us having a say. In photography and portraiture, it's key to find a good balance between the sitter's pose and the photographer's gaze. Which brings me back to the work of Jan Hoek.

His portraits of the 'sweet crazies' fit within a larger project named Me & My Models, a title suggesting that Hoek wants to stress the relationship between himself – the photographer – and the 'Other.' Smartly, he gave the images humorous captions, the subtexts of which suggest a kind of mockery, but they also function as extremely straightforward deconstructions of his methods.

I am sure that there will be people displeased by this meta-perspective, and maybe rightfully so, but Jan Hoek also deserves some praise for his guts to deal with what still seems to be a taboo subject in photography: the inevitably unbalanced relationship between a photographer and the photographed; the conflict of power between the one who is looking and the one who is being looked at.
---
Ben Krewinkel is the author of A Possible Life: conversationswithgualbert.com