London-based Sophie Green has found and photographed people who share her name from all over England, collecting the results in her on-going project entitled 'I am Sophie Green'. Intrigued by this inherent connection, and with a curiosity about the lives of the other Sophie Greens, she shot a series of enigmatic portraits. The project started in December 2011 and, so far, Green has photographed 20 Sophies she found over the internet, also including her own self-portrait in the series. We spoke with her about the hunt of Sophie's, her experience of meeting them and the fascination a person with the same name carries.
Can you tell us about the project and how it got started?
I studied Fashion Photography at London College of Fashion and my final major project idea was to produce a portrait series of people who share my name. I'm sure it's a common feeling to be intrigued by someone who has the same name; the notion for the project was simply born out of this feeling.
What kind of reactions did the other Sophies have, when you proposed your idea to them?
Some were very intrigued and said yes straight away. Others were suspicious and wary and took persuasion to be part of it. A few just said no. Many expressed fear and embarrassment at the prospect of being photographed and scrutinised. Most could relate to the idea and understand it.
What was the experience like, meeting so many other people with your same name?
It's a simple idea but it's been a totally fascinating journey. It's been an opportunity to meet people from all different walks of life and geographic areas. My sessions with each Sophie were very intimate and they were in the main amazingly open and honest about their lives. It was almost like sharing a name broke down social barriers and brought an intimacy between us.
The portraits are taken in various locations - intimately at home, in the streets, at school. How did you decide on the locations for the portraits?
The environment where each Sophie Green lived was the starting point to finding an interesting location. The surroundings say nothing about the people within them; the locations were chosen purely because I think they have a strong visual aesthetic. The series has an almost random, 'as found' feel but has in fact been a highly controlled process. Typically I would go location scouting the day before I met with each Sophie Green to define the setting of the shoot. It was important to me that the space wasn't a personalized reflection of them but a space that anyone could be found in. I find real people and real places fascinating; I'm drawn to ordinary situations and everyday life. A car park, tube platform, school gymnasium, pub interior, and car park were a few of the places that served as a location or setting for my photographs.
Visually I was looking to create clear themes and repetitions in the composition of each image. Each location contains graphic shapes either in the foreground or background, which often frame the subject as part of the composition. In a few of the images I have concealed the girls behind a window, curtain or pane of glass. I love the dreamy, painterly quality this gives a photograph.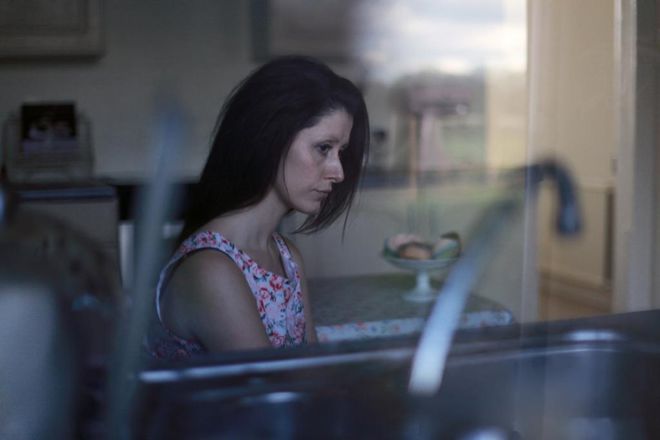 Why do all of the subjects have an averted gaze - did you ask them to pose in this way?
I wanted each photograph to look like a scene the viewers have entered, and for the girls to appear as if they have been caught in an off-guard moment. Visually and stylistically I love photography that has a cinematic quality because it has a level of reality. I wanted this series to look like film stills. In feature films you very rarely see the characters make direct eye contact with camera so yes, their averted gaze was totally intentional.
To get the girls that I photographed into a contemplative state, I would sometimes ask thought-provoking questions - this would send them into their own thought zone in a way that I found very powerful and emotional.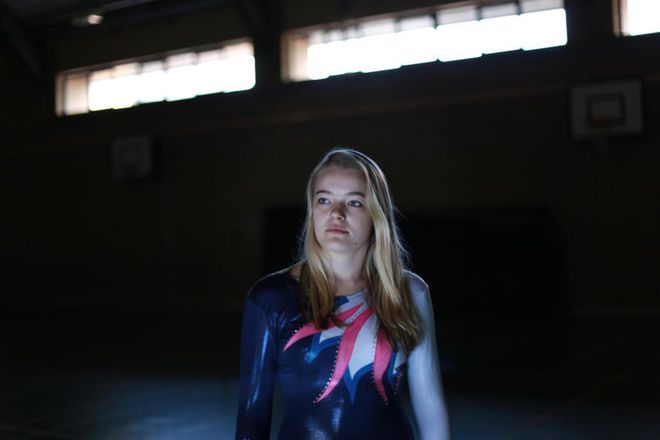 You've been working on the project since 2011. How do you think it has evolved over time?
The series has developed a visual formula. My treatment of photographing each girl has been very consistent and as a result the person's inherent characteristics stand out and define the individual. I adhered to a strict compositional of placing the subject in the centre of frame. I have captured only head and shoulder shots of each girl. There is a similar distance between the viewer and where each person is positioned in frame; I didn't want the viewer to be too intimately close to the subject, I wanted that barrier between the two, leaving you wanting to know more.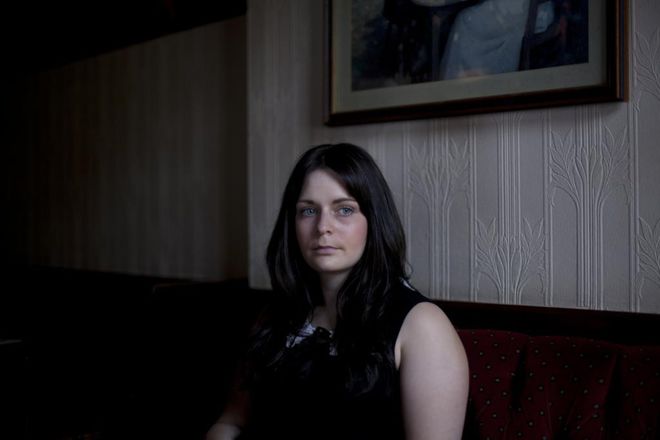 What do you still hope to accomplish as you continue working on the project? Do you plan to extend your search for Sophies worldwide?
I hope this project will lead to a more diverse group of Sophie Greens – all the people that responded to me were generally in their teens/ 20s/30s and were British. It was not an intentional decision to use a specific set of people. When starting this project, I set out to capture a broad range of people; different race, religion, class, and age. However, name choice can be influenced by culture, fashion and race, so this was out of my control.
I did think about extending my search for Sophie Greens worldwide. It would be a great excuse to travel the world. If only money grew on trees!
Over the course of the project, what have you learned about what it means to be a 'Sophie Green'?
Of all the Sophie's I've met so far, the truth is that there has been no tangible connection or parallels beyond the innate fascination of sharing the same name. However there are so many Sophie Greens out there that I have yet to photograph, so watch this space.
See more images from the series in our online portfolio.