Dougie Wallace is a photographer renowned for his long-term social documentary projects and a distinct style of expressive street photography. His bold and visually vibrant style often works with aspects of irony, humorous contradictions and satirical comments on human behaviour. For his new project Shoreditch Wildlife, Wallace takes close-ups of his neighbourhood and documents the unapologetic reality of daily chaos in the streets of the east London neighbourhood. What could be stills out of an over-saturated comedy film about sex, drugs and the blurry morning after, is the true story of Shoreditch that reveals week after week the breadth of human variety and its condensed madness between 'show off' and 'fuck off'.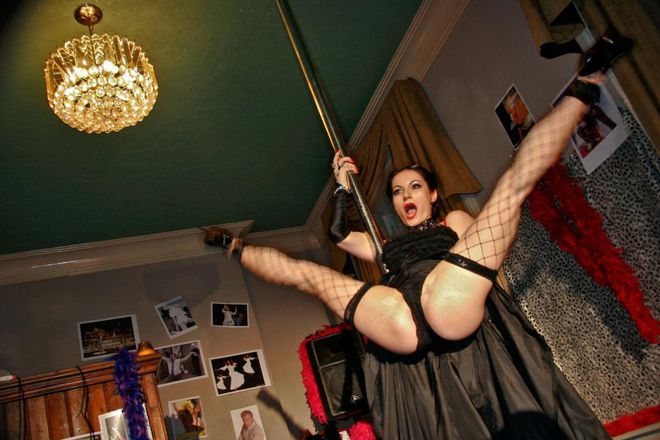 After living in Shoreditch for more than 15 years, Wallace is not just snapping strangers on the streets but grabbing moments from the life that he steps into when he walks out the door on a casual Sunday morning. He shows an off-the-wall kind of living that seems like a slightly wrong version of modern Utopia. One where everyone lives in some kind of careless harmony with each other. Where a man goes shopping in his tiny blue bathers and three middle-aged women consider it a reasonable decision to wear the same crooked wigs on their stroll through the market. Wallace surely has a great eye for mismatches, ironic moments and unintended wit, capturing them like awkward family pictures: their waywardness creates their value.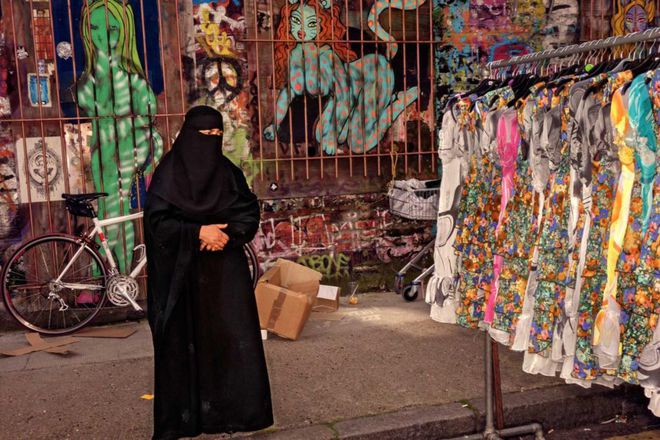 Where street photography is often working with fleeting moments of split seconds when strangers just pass by on the streets, Wallace interacts with the people he photographs. He sometimes brings us so close to the action that it almost feels like we could smell them.
Shoreditch Wildlife shows a closed off beat tribe in the east of London that is living by its own rules and pretty much doesn't seem to give a damn about any other social standards but their own. There seems to be no shame and no blame, no reason to hide in the streets of Shoreditch. What makes Shoreditch Wildlife so exciting is that it is not a voyeuristic glimpse into some other people's intimate space but a friendly portrait of east London's wild things.
We asked Wallace, after living in Shoreditch for more than 15 years and having finished a book on its Wildlife, what do you think we should all take away from the wild chaos of the Shoreditch streets?
He answered: "YOUR LIVER AND YOUR SANITY".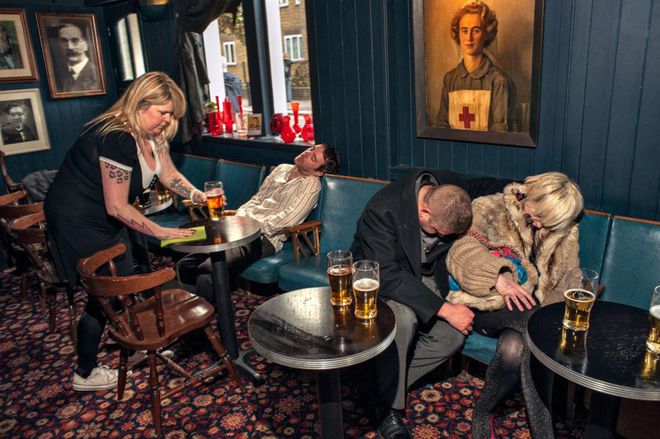 The book Shoreditch Wildlife is available from the Hoxton Mini Press. Selected prints are available here.