Having arrived at the end of 2015, it is also the season to look back and organize our thoughts about the works we've done and reflect on the things we have experienced. Let's therefore share with you how our editor-at-large was introduced to a quirky selection of photographs exhibited at the Centre Pompidou in Paris, earlier this year.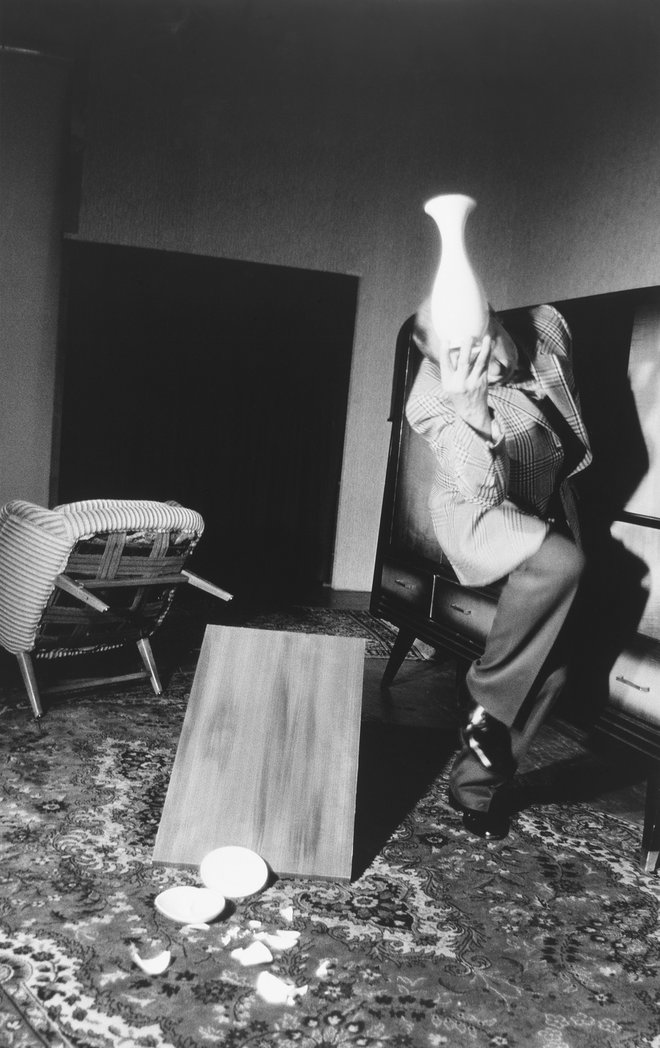 The Centre Pompidou is always a sure shot for anyone who appreciates Modernist art. That, however interesting by itself, is not what really stuck to mind though, when I visited the museum in September. No, it was that which was to be seen downstairs, on the -1 ground level of the Pompidou (no need for a ticket, the Photography Gallery is free of charge) that struck me as most remarkable: the photo-experiments that the German couple Anna and Bernhard Blume, as endeavored since the late 1960s. In contrast with most of their contemporaries of the Dusseldorf School, the artist-couple adopted an approach that was all but 'cold'. Rather than analytic, they were empiric. The scenes they played out were radical and immediate disturbances of the middle-class everyday life, investigating on the idea of objects seemingly having a life of their own. As if 'possessed' with supernatural powers...?!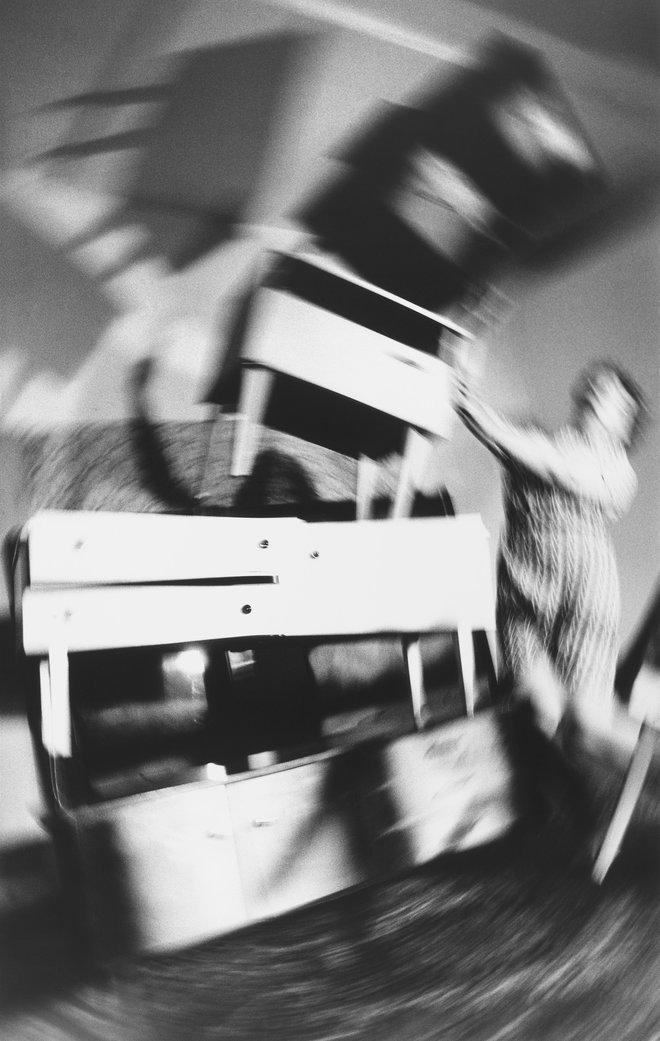 The modest but effective exhibition also included a work titled Wahnzimmer – which is a playful reference to the German words 'wohnzimmer' (meaning: living room) and 'wahnsinn' (best translated as 'insanity'). Wahnzimmer thus literally indicates a room defined by madness, and that is exactly what you see. Basically, everything that is expected to be safe and sound suddenly, without explanation or announcement, starts to behave according to inexplicable natural laws.

Wahnzimmer is an absolute highlight of what Anna and Bernhard Blume created together over the years. It is a fascinating if not delirious body of work in which, as in a sudden earthquake, all that is assumed to be solid starts to shake on its foundation. Produced in 1984, the monumental, 25 metre-long polyptych containing eighteen large format prints (200 x 126 cm) is inspired by paranormal phenomena that the Blume couple was fascinated with.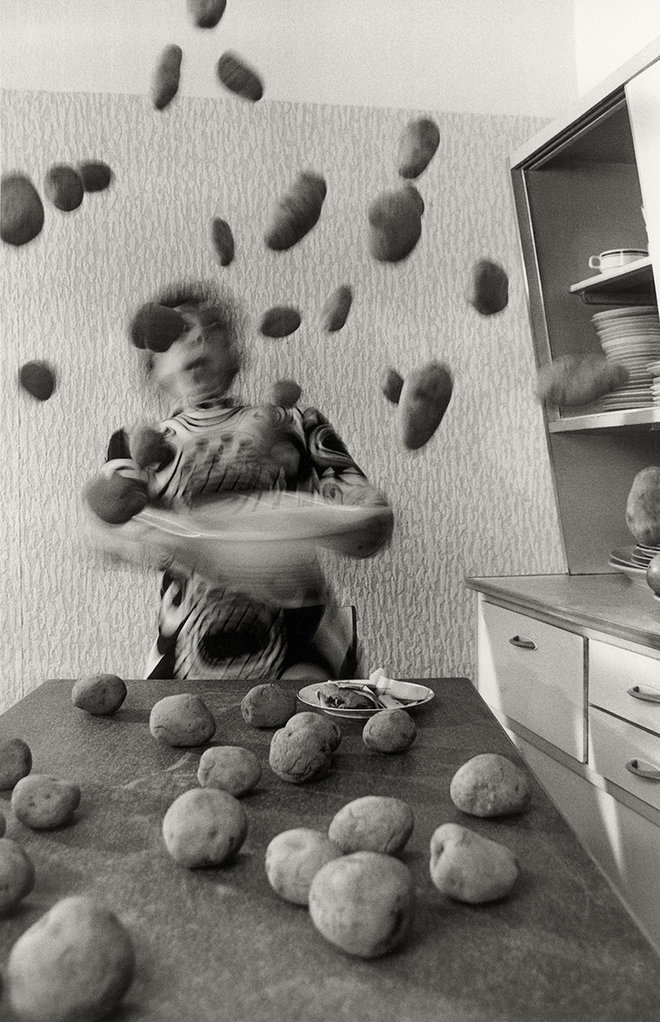 Unfortunately, the exhibition has already ended, but there is still a modest publication that accompanied this show at the Centre Pompidou, also including a selection of 30 or so original photographs of the paranormal phenomena that have always amused and fascinated the artist couple, arriving from the collection of the German 'Institut für Grenzgebiete der Psychologie und Psychohygiene', based in Freiburg. In this book, with introduction texts by Clément Chéroux and Andreas Fischer, you can furthermore find some of Bernhard Blume's personal thoughts on photography, the subversive nature of levitation and capturing mysterious appearances. The book, co-published by Centre Pompidou and Xavier Barral, is still available online at Editions Xavier Barral.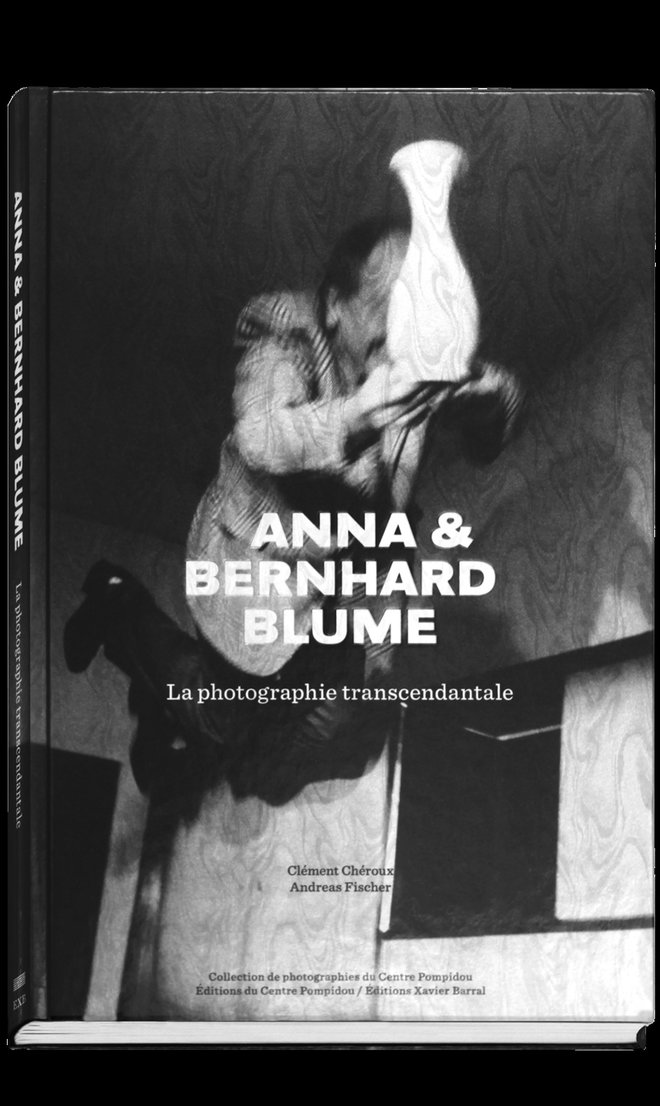 Anna et Bernhard Blume: la photographie transcendentale
120 pages
310 x 205 mm
Centre Pompidou/ Xavier Barral, 2015
ISBN: 9782365110778
39 Euro